How Togetherall is supporting the mental health and support needs of Georgia State University students
Georgia State University has implemented Togetherall to reach its diverse student base and combat isolation and loneliness during these unprecedented times.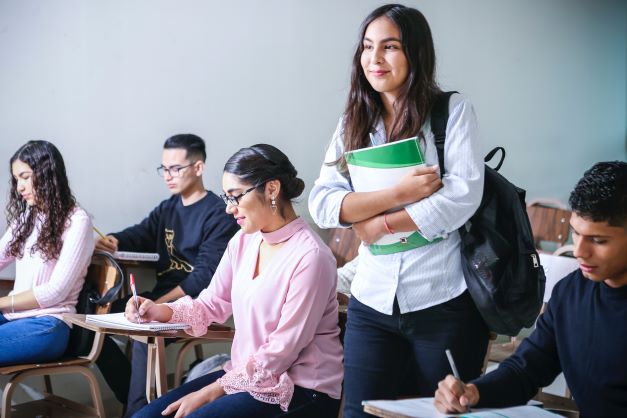 Supporting an Under-Reached Population
Prioritizing mental health at institutions of higher education has continually proven to be of great importance. Students experience isolation, stress, and other mental health challenges on a daily basis and it can often be difficult to reach large groups of students who hold different ideas, values, and struggles.
Togetherall, which offers a  24/7 online peer-to-peer support community, was an excellent fit.
Togetherall was able to fill some of the gaps that existed in GSU's existing mental health services and reach those people who may not have been reached before. Mikyta Daugherty Ph.D, Georgia State University's Director of Counseling Services and Chief Psychologist recognizes the value in having Togetherall to supplement the counseling center's services.
"Undeniably, having a viable online forum based in peer-to-peer support is helping prevent counselor burnout while meeting escalating demand with limited resources."
Combating Isolation with a Diverse Solution
Since Togetherall's implementation at Georgia State in September of 2020, more than 70% of GSU students that have joined the community identify as BIPOC. For many, this may be the first time they are discussing their mental health and Togetherall is an accessible way to support this population. Talking about how one is feeling is the first step to feeling less alone.
Since launching Togetherall, GSU students have accessed over 10,000 pages of Togetherall content, and have spent over 250 hours on the platform. Furthermore, two-thirds of Togetherall users reported that they were better able to cope with day-to-day problems after joining the community.
"Togetherall provides an open and creative space for students to share and gain support from their community of peers, who are experiencing similar worries, doubts, fears and questions.  I want GSU students to know that they are not alone in their struggle and I want to promote spaces that encourage a willingness to seek and accept support from each other.  Togetherall also has the bonus of being mediated by Protocall's trusted team of crisis interventionists, so we know that students in real crisis will be contacted individually and assessed for safety concerns."

Mikyta Daugherty, Georgia State University Director of Counseling Services, Chief Psychologist
Learn more
Over 350 universities, colleges and education institutions use Togetherall. Contact us to set up a demonstration.