Pensacola State College: Building a culture of care within a large, diverse student body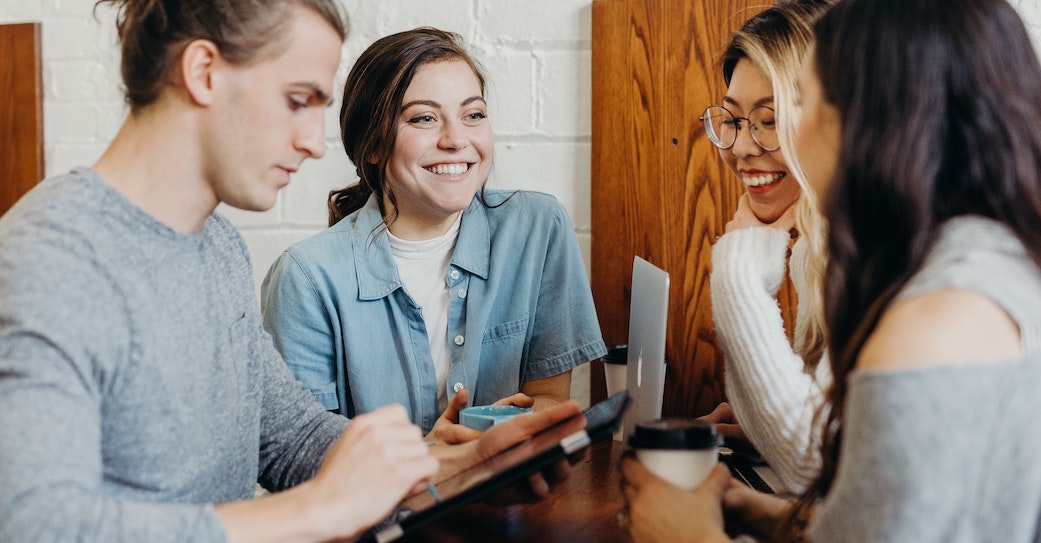 Addressing the challenges at Pensacola State College
Large geography: two-county service area with three campuses and three academic centers
Limited resources: one grant-funded, full-time clinician and limited mental health financing
Rising need: counseling referrals increased by 46% in 2021-22 from previous academic year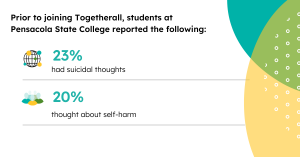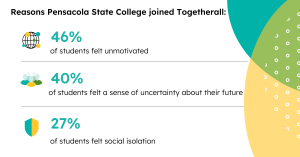 The surge in demand for student mental health services 
With a diverse student population of more than 10,000 coming from communities in Northwest Florida and Southern Alabama, Pensacola State College had to find a way to solve an evolving problem facing more than 50% of its students. The college discovered that more than half of their students needed mental health support — care that their one full-time mental health counselor could not provide alone. 
"According to our national Healthy Minds Study survey, we are sitting right around the national average of 50% to 55% of students who have a need for mental health support," said Lynsey Listau, Ed.D., Executive Director of Institutional Equity and Student Conduct at Pensacola State College.
About 86% of our respondents in the survey said that their academics had been impacted by their mental health and wellbeing over the previous four weeks.  
In 2021, Dr. Listau had two full-time mental health counselors on her team, roles that were funded through grants. One year later, one of those grants ended, and the college could not find institutional funding due to significant enrollment shortages and state funding challenges. As a result, they were forced to reduce their clinical load by 50% in just two months. However, the need for support remained. In fact, in the last academic year, the college saw a 46% increase in referrals for mental health services and counseling services. The college estimates that it was able to support only 3% of students who needed and sought mental health help.  
Leveraging Togetherall to reach and care for more of the college population 
Dr. Listau and her team sought an alternative solution and found Togetherall's clinically moderated, online support community to be the ideal solution. Togetherall allowed more of the student population to access mental health care by delivering peer support whenever students need it, promoting a continuum of care that augments sessions with the campus counselor, and extending support to faculty and staff.  
Expanding the continuum of care 
Dr. Listau said,
Given our limited counseling staff, our students can't see their counselor every week, but rather every two or three weeks. To bridge the gap between meetings, we're using Togetherall's clinically moderated peer support as an enhancement to our clinical treatment. 
The team felt confident that this solution would give students the support they needed with a combination of in-person counseling sessions and the clinically moderated Togetherall online community, which is accessible to 4.6 million students in more than 350 institutions. The large Togetherall community would allow their students to communicate with peers and others from similar backgrounds and have similar issues and lived experiences. Having such a resource available 24/7 would add significant support that the college team was unable to provide on its own. 
Connecting to others with shared lived experiences 
Pensacola State College's student population is highly diverse, ranging in age from learners in their early teens to those in their 80s seeking associate degrees, bachelor's degrees, and workforce education programs. With so many diverse backgrounds, fostering an environment where the students feel deeply connected to one or two counselors is nearly impossible. Whether a veteran, a single parent, or someone of another demographic, students found it challenging to find others with similar backgrounds on campus. Leveraging Togetherall's vast array of peer support communities enables students to make the connections they desperately seek. 
Extending support to faculty and staff 
In addition to providing an online community for its students, the college offered Togetherall to faculty and staff. While many were initially reluctant, they were quickly swayed by the anonymity the platform provides users and the ability to connect with others worldwide.  
The college believes that using Togetherall for faculty and staff, as well as students, enables them to truly create "a culture of care." Dr. Listau shared,
We want our students, faculty, and staff to know that we are here to help them, that we have support systems in place. Now, with Togetherall combined with our on-campus counseling, we are able to be here for them, to help them.
About Pensacola State College
The oldest and largest college in the Florida Panhandle, Pensacola State College serves more than 10,000 students in Northwest Florida and Southern Alabama. The student population mirrors the community, ranging in age from learners in their early teens to those in their 80s who are seeking associate and bachelor's degrees, and individuals engaged in its robust workforce education program. It's a large institution with three campuses and three centers that service two counties.