Breaking stigma for their students: Mountwest Community & Technical College
MCTC finds the mental health support they need through Togetherall and Anthology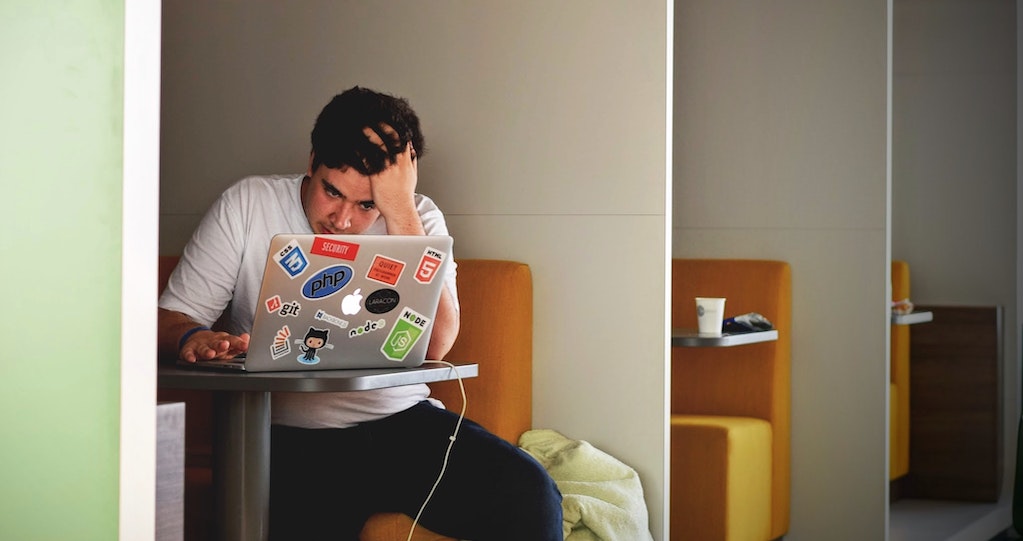 A Growing Need for Support Evokes Change
Mountwest Community & Technical College (MCTC), a small community college located in Huntington, West Virginia, found itself confronting the challenges that many other community colleges across the country face when it comes to mental health services for students – a greater demand for services than available resources.  
MCTC recognized that despite the progress made around destigmatizing mental health concerns, many students were hesitant to seek support even when they were overwhelmed with balancing their academics and personal life responsibilities. MCTC's Vice President for Student Services & Human Resources Mesha Shamblin expressed,
Mental health is just something people here don't like to talk about. It's a working-class blue-collar state, so you get up, do what you have to do and go home to take care of your family, and there's not a lot of focus or discussion about the mental challenges people are facing day to day. This is starting to change, and we want to be a part of facilitating that change. 
MCTC initially had a grant-funded mental health counselor on campus, but she had to relocate, and the administration was never able to find someone who had the qualifications needed to fill her position. While continuing their search for a solution, a referral model was put in place where students who needed additional support could be connected with an off-campus counseling service. But it was clear that MCTC needed additional mental health support services within the campus community and with the position for the on-campus counselor remaining vacant for months, Shamblin began searching for other viable options to help students at MCTC. "It's a need we've had for years," she said. "We are such a small school and some of the options I was looking at were just not affordable."
Anthology Presents an Opportunity for Support Through a New Partnership with Togetherall
While MCTC continued their search for a solution that would work for their students, and within budget, Anthology, a partner of MCTC, learned of the struggles that the college was facing. MCTC uses Blackboard® Learn, a subset under Anthology, as its Learning Management System, where students access the system daily to manage their class assignments, grades, see important announcements, and more.
Anthology, as a leader in services to support the entire learner lifecycle, had recently partnered with Togetherall. The partnership allows institutions like MCTC who use Blackboard Learn to enable Togetherall through Blackboard Assist – a free tool within Blackboard Learn that connects students to support services directly within its learning management system. It was through the connection between Anthology and MCTC that a new partnership with Togetherall began. Shamblin expressed that the relationship with Togetherall was easy to build and noted that MCTC students are already very familiar with using Blackboard Learn, so it would simplify their access to the Togetherall community. 
Today more than ever, universities and colleges are mobilizing to offer support that extends beyond academics and delivers a more complete student wellness experience. With Togetherall, we can help provide a safe online community for students to give and receive mental health support in a space that's always available and right at their fingertips.

Mary Gross, Vice President of Partnerships for Anthology
Why Togetherall?
Faced with a growing number of students struggling with issues like anxiety, depression, eating disorders, grief and loss, loneliness, sleep problems, and stress, MCTC needed a solution that would support students in a way that reduces stigma, is available at any time to accommodate the challenging schedules of students, is safe, and is cost-effective.
Anthology introduced MCTC to Togetherall's clinically monitored peer-to-peer online mental health community as a possible solution. Togetherall is available to over 3 million students across more than 300 colleges and universities. The community is judgement free and allows students to share experiences with others who can relate and provide support for common issues like stress, isolation, and anxiety, all with the oversight of licensed clinicians to ensure safety. Since Togetherall is a 24/7 service, MCTC students could begin interacting with the community immediately, and whenever it is convenient for them.
Community colleges not having mental health services is a disservice to our students. Everyone, regardless of if they are a two-year or four-year college student, deserves easy access to mental health resources. Our students deserve to feel heard, valued and taken care of.

Mesha Shamblin, Vice President for Student Services & Human Resources
Looking forward to the future with Togetherall
With the platform launch approaching, MCTC hopes it will be a good starting point for mental health solutions on campus, particularly because it can be accessed through Blackboard Learn, a learning tool students already utilize daily. The goal is to get MCTC students comfortable enough with Togetherall's anonymous community to start seeking and giving support.
And with Togetherall's aggregated data reporting, MCTC will be able to understand how the community is being used and what mental health concerns are drawing members to the community for support and how it's impacting them. Recent member surveys reveal that students are more likely to stay enrolled through positive interactions on the platform.
MCTC is excited to be at the forefront of implementing more mental health resources for community college students, since a limited number of community colleges in the country have on-campus mental health services. For MCTC, Togetherall and its partnership with Anthology will be a step in the right direction in addressing this need.
Interested in Togetherall?
Togetherall can extend the reach of your mental health services, supporting more students safely and effectively.
Learn more by scheduling a demo with one of our experts to begin your success story.