Anthology and Togetherall partner to bring 24/7 peer-to-peer support to more students
Collaboration with EdTech solutions provider will expand the mental health services available on campuses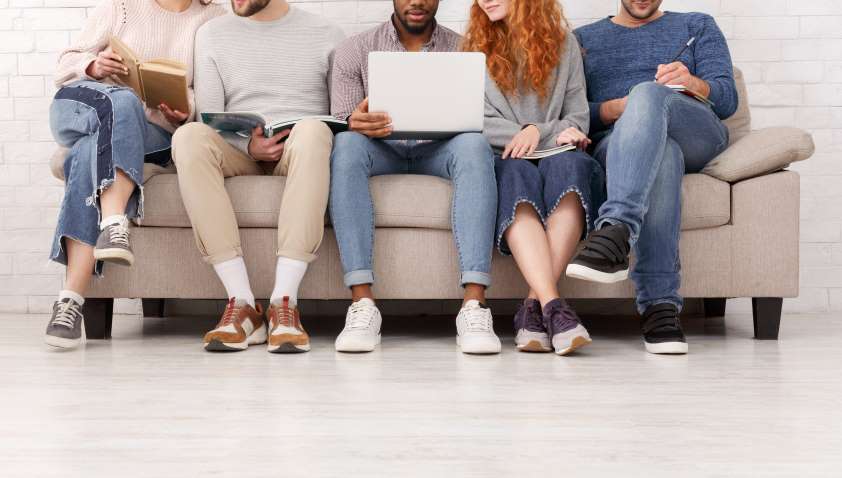 Togetherall is partnering with leading education solutions provider, Anthology, to expand the mental health services available to more students in higher education.
As a result of the partnership, Togetherall's peer-to-peer mental health support community will be now available to Anthology's North America clients.
Anthology is a leader in services to support the entire learner lifecycle.  Last year, the organization merged with a leader in higher education technology business, Blackboard. Universities and colleges using Blackboard Learn can choose to enable Togetherall through Blackboard Assist, the tool within Blackboard Learn that connects students to the support services they need to thrive.  Blackboard Assist provides readily available and trusted services when and where students need them – directly within its Learning Management System.
Togetherall currently provides its services to more than 250 post-secondary institutions, with more than 2.5 million students able to access the platform and with thousands of new members joining every month.
Speaking about the partnership, Mary Gross, Senior Director of Partnerships for Anthology said:
"Today more than ever, universities and colleges are mobilizing to offer support that extends beyond academics and delivers a more complete student wellness experience. With Togetherall, we can help provide a safe online community for students to give and receive mental health support in a space that's always available and right at their fingertips."
"It's an opportunity for universities and colleges to supplement their stepped care approach and provide pathways between existing services."
Matthew McEvoy, North American General Manager for Togetherall said:
"The Togetherall community empowers students by creating a platform for free and open expression that is kept safe by licensed and registered mental health practitioners. Partnering with Anthology will enable more universities and colleges to complement their existing resources, reduce barriers to mental health support and intervene early, all key factors in providing care, especially for marginalized groups."
If your institution is already working with Blackboard or Anthology and you would like to discuss adding Togetherall into your Learning Management System, arrange a demo with the Togetherall team.