A framework for promoting student mental wellbeing in higher education | Part II: Health promoting campuses and the collective impact framework
In Part II of the health promotion blog series, Brittany Todd discusses how Togetherall can complement the systems-level approach to promoting health and wellbeing on college campuses.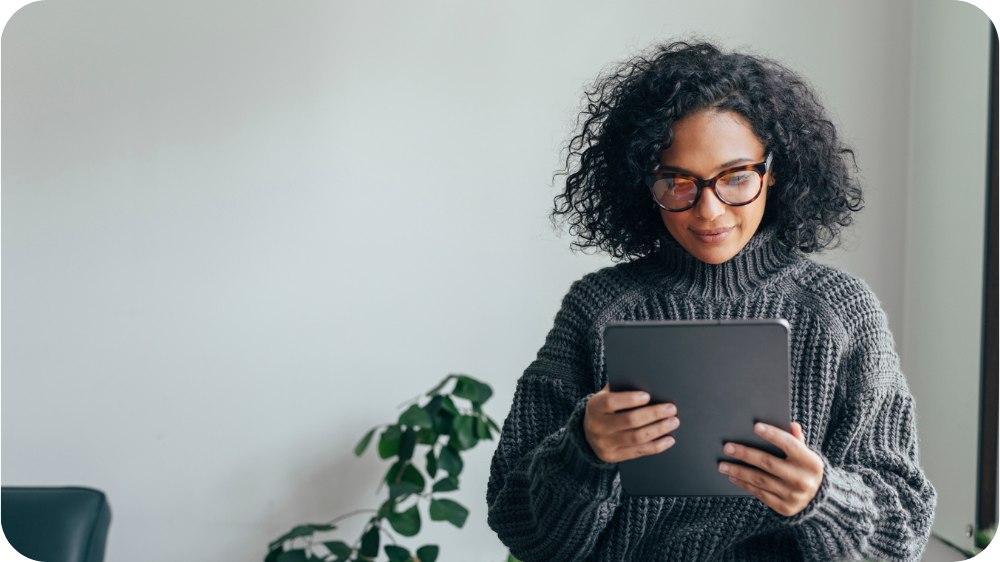 Author Brittany Todd worked in higher education and student affairs for over a decade in various roles supporting student wellbeing. She led the health promotion and prevention programs at Texas Tech University from 2017 to 2022 and is a current member of the NASPA Strategies Wellbeing and Health Promotion Leadership Conference planning committee and the Higher Education Center for Alcohol and Drug Misuse Prevention and Recovery Training Advisory Committee. At Togetherall, Brittany supports colleges and universities to successfully integrate Togetherall's peer support community into their comprehensive approach to student wellbeing. 
---
When I first joined the health promotion field at Auburn University in 2011 as a graduate student in higher education, I knew I wanted to help college students "be well" but was unaware of how our small team could make a real impact on a large campus. On my first day, I recall my supervisor, Eric Smith, started with "the basics" and shared the theoretical framework of "how we do what we do."
We discussed the Social Ecological Model and the Dimensions of Wellness, and it became clear to me that promoting wellbeing on a college campus required thinking critically about the interconnectedness of a student's whole environment. Today, these broader, systems-level approaches, such as the Okanagan Charter and Collective Impact Framework, call on administrators to address college student wellbeing by working to create equitable conditions for health by working collaboratively across campus and developing multiple strategies, accessible to all students.  
As an Account Manager, when implementing Togetherall at a college or university, I focus on helping institutions integrate the peer support community into the overall strategic approach to student wellbeing. Through the implementation and launch process, I work with faculty, staff, administrators, and students across campus to raise awareness of how Togetherall can help promote a culture of wellbeing on their campus. This helps break down some of the silos that can exist and empowers members of the community to engage in actively referring students to mental health and wellbeing support.  
At Togetherall, we are proud to partner with 59 Health Promoting Colleges and Universities across North America and Great Britain who have a shared commitment to systems and environmental strategies for wellbeing. As a social impact company guided by core principles, Togetherall seeks to provide a peer-to-peer community that is an effective and meaningful component of that systemic approach to student wellbeing. Our Chief Clinical Officer, Ben Locke, Ph.D., also recognizes the critical importance of a systems-level approach to mental health and wellbeing on a college campus and works with the clinical team to develop groups, courses, and assessments that can be beneficial to all students – no matter where they may be along their mental health journey. Dr. Locke said,
After 20 years providing, administering, and researching college student mental health services, there is no doubt that we must assume a 'both-and' approach that seeks to implement both population and treatment approaches to student mental health.
I recently spoke with Nikki Brauer, M.S., CWPM, COEE, Director of Health Promotion and Wellness at Illinois State University, and she shared a little about how Togetherall fits into their stated vision to drive health promotion initiatives that advance the wellbeing of students at Illinois State. Ms. Brauer explains,
Illinois State is building a health–promoting environment that supports the campus community when they feel well and when they may not, and the Togetherall platform provides support throughout this continuum. I was immediately drawn to Togetherall because the campus community is supported when THEY need it most.
Togetherall's population-level, clinically moderated, global community is available to all students 24 hours a day, 7 days a week, 365 days a year. Just like Ms. Brauer explained, students can access the community for a plethora of concerns that face college students. When students access the platform, they find that, while it is primarily a tool to support mental health, it provides space to learn and discuss the many factors that impact their wellbeing. 
See how Togetherall can support your people
Togetherall is committed to supporting our members' mental health by providing a convenient, accessible place for people to connect anonymously about lived experiences. 53% of surveyed members cited anonymity as a main reason to join Togetherall and 47% had said our 24/7 accessibility was a primary factor.
To learn more about how your community can benefit from digital peer support, book a demo with one of our team.
---
See Part I of the blog series: Health promoting campuses and the collective impact framework
See Part III of the blog series: Scaling peer support program through Togetherall's Trained Peers Program