Using and measuring population level approach to drive student engagement in peer support
Part I: How mass communication and building a diverse implementation team increases student engagement | Author Amber Talaski explores tools and insights institutions can use to boost student engagement and participation in mental health services on college campuses.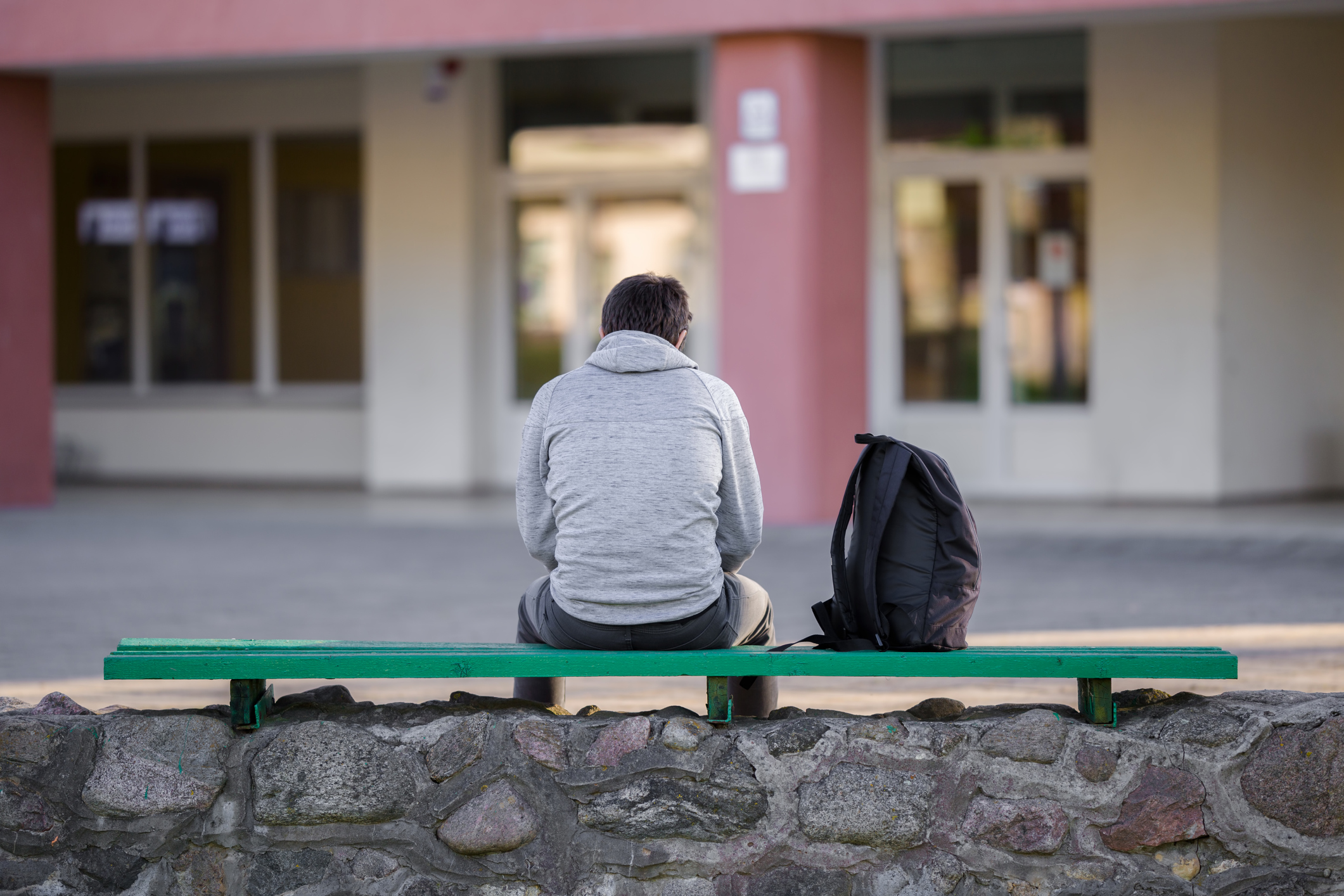 Author Amber Talaski, Account Manager at Togetherall, has steeped experience in mental health and peer support. Amber graduated from the University of Michigan with her BA and Master of Public Health (MPH), and while doing so, became a Study Coordinator at the Healthy Minds Network (HMN), a research-to-practice organization contributing to adolescent and young adult mental health. She continued to work at HMN in a variety of roles, eventually becoming the Managing Director of the network's various programs. At Togetherall, Amber supports colleges and universities to successfully integrate Togetherall's peer support community into their comprehensive approach to student wellbeing. 
---
My passion has always been focused on population-level health and support. I am dedicated to ensuring that care services take into account and dismantle systemic inequities, and actually serve the population they're reaching. Within the academic space for me, this means meeting students where they are and giving them what they're asking for. Services and programs are successful when people actually use them and find benefit for their lives. 
Before joining the Togetherall team, I worked with the Healthy Minds Network (HMN), a young adult mental health research-to-practice organization. During my time with HMN, I collaborated with hundreds of colleges and universities to market and promote the Healthy Minds Study to help schools achieve their desired response rates and learn more about their student populations. I discovered many valuable lessons about promotions through trial and error, and how to get students to actually take that survey or explore the service being featured. Engaging with other organizations that focus on peer support and education, like Active Minds and Wolverine Support Network at the University of Michigan, was vital in achieving these aims. We also developed a peer support module within the Healthy Minds Study survey for students to share their past experiences with supporting their peers and desire for more of these types of services on campus. Not surprisingly, students identified that they really wanted additional peer support services.   
Peer support is an essential component in implementing population level mental health services and the demand for this type of support is increasing steadily. Many students don't feel comfortable seeking help through a counselor, while others may need support that doesn't require that of a clinician. Then there's the challenge of those on waiting lists for counselors and the overflow of demand for support. Peer support services help bridge this gap, especially if the service is accessible 24/7. 
A peer support service can take on many forms; in-person, over the phone, an online community; it may be a group setting, or one-on-one. Whatever the medium, confiding in a peer(s) can lower the barrier of the stigma, as a figure of authority or "mental health professional" is taken out of the equation. We also know that there are significant mental health treatment gaps in underserved populations, like students identifying as Black, Indigenous, or a Person of Color (BIPOC). While continuing to dismantle these barriers and inequities, it's important to recognize that alternative services alongside traditional counseling, like peer support, are vital in reaching students where they are. On average, 51% of Togetherall users self-identify as BIPOC and 80% of users report that they're not utilizing other support services on campus.  
In order for any program or service to be successful, people have to use it, which can often be the biggest barrier to reaching that success. While you can spend time and expend energy hanging up posters, crafting social media posts, and passing out fliers at events, and we know these are crucial efforts, what is the best use of your time when trying to impact the students most in need? At Togetherall, we have really taken a look at the most effective ways to reach the broadest group of students possible, including those "harder-to-reach" students. 
Mass communication strategies 
To date, the highest rate of success with the lowest level of lift comes when schools utilize their Learning Management Systems (LMS) (Canvas, Blackboard, etc.) to send announcements to their students at key points of the semester. It makes sense, right? We don't always know if students are going to attend our events or see our social media posts; but we do know that they should be regularly logging on to their LMS, and that they're often doing so when they're feeling stressed out about assignments or later at night when other services may not be available to them. This case study highlights the tremendous spikes in Togetherall registrations we see when schools use LMS announcements. On average, schools achieve 3-4 times the average number of registrations they typically see in a month. 
If your school will not allow an LMS announcement, the next best strategy is to find other avenues that reach a mass audience. This can take the form of a mass email to the campus listserv, a text blast, a pop-up message on your school's app, portal messaging, etc. Through this strategy, we may be getting in front of students that otherwise may be isolated or uninvolved with activities and promotions on campus. Again, if a student doesn't attend the health fair, they aren't going to see the awesome promotions at your booth.  
Because Togetherall is a scalable service, we are well-equipped to navigate registration spikes when mass promotional efforts go out. This is not always true of other services like counseling centers, where the number of available staff for appointments remains fixed.  
One of the most beneficial aspects about a digital mental health support service is the ability to measure student response and engagement along the way – this includes demographics, levels of engagement, and the type of interactions happening within the service, to name a few metrics. Togetherall provides institutions with detailed reporting of how students are engaging and if promotional techniques are working. 
Building a diverse team 
We know you can't do it all alone. We all need support. That's the very foundation Togetherall is built on!  
Building a diverse team from a wide array of offices and groups at your institution is absolutely vital in promoting Togetherall. This, of course, can be incredibly challenging in practice – we're all stretched thinly with limited resources, and getting multiple groups to join your efforts can be seen as a big ask. To make your ask of other teams lighter, these two steps may help improve your success: 
Organize an initial convening of folks from around campus, including students, to build awareness of Togetherall and brainstorm ideas for promotions across groups. 

a.)

Discuss what is working well for other groups, what groups have the widest reach on their email listservs, socials, etc.

 

Develop a promotional plan that utilizes the strengths of each group and send them pre-created materials to send out or activities to do.

 
This approach reduces the burden on other groups to just 1) brainstorming and then 2) promoting, rather than having to create anything themselves or manage the development process. Togetherall provides a wealth of promotional materials and sample language, and we are always happy to create bespoke materials if there is a need for them. 
Stay tuned for more insights coming soon in Part II!
---
Learn how Togetherall can support your people 
Togetherall is committed to supporting our members' mental health by providing a convenient, accessible place for people to connect anonymously about lived experiences. 53% of surveyed members cited anonymity as a main reason to join Togetherall and 47% had said our 24/7 accessibility was a primary factor. 
To learn more about how your community can benefit from digital peer support, book a demo with one of our team.