Using and measuring population level approach to drive student engagement in peer support
Part II: Tapping your community to drive engagement in peer services by leveraging the power of faculty, staff, and students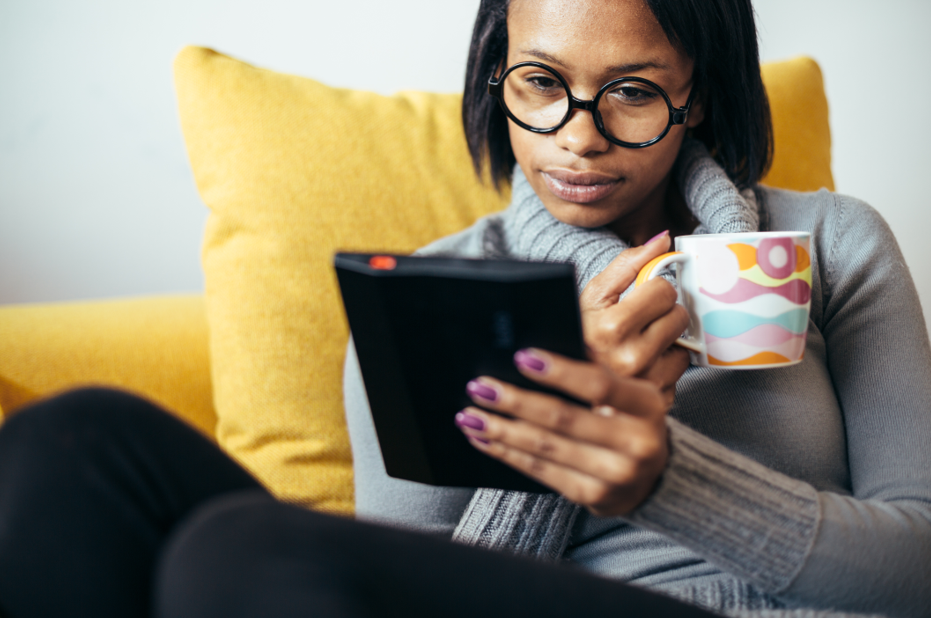 Author Amber Talaski, Account Manager at Togetherall, has steeped experience in mental health and peer support. Amber graduated from the University of Michigan with her BA and Master of Public Health (MPH), and while doing so, became a Study Coordinator at the Healthy Minds Network (HMN), a research-to-practice organization contributing to adolescent and young adult mental health. She continued to work at HMN in a variety of roles, eventually becoming the Managing Director of the network's various programs. At Togetherall, Amber supports colleges and universities to successfully integrate Togetherall's peer support community into their comprehensive approach to student wellbeing. 
---
My passion has always been focused on population-level health and support. I am dedicated to ensuring that care services take into account and dismantle systemic inequities, and actually serve the population they're reaching. Within the academic space for me, this means meeting students where they are and giving them what they're asking for. Services and programs are successful when people actually use them and find benefit for their lives.  
Peer support is an essential component in implementing population-level mental health services and the demand for this type of support is increasing steadily. Many students don't feel comfortable seeking help through a counselor, while others may need support that doesn't require that of a clinician. Then there's the challenge of those on waiting lists for counselors and the overflow of demand for support. Peer support services help bridge this gap, especially if the service is accessible 24/7. 
In order for any program or service to be successful, people have to use it, which can often be the biggest barrier to reaching that success. While you can spend time and expend energy hanging up posters, crafting social media posts, and passing out fliers at events, and we know these are crucial efforts, what is the best use of your time when trying to impact the students most in need? At Togetherall, we have really taken a look at the most effective ways to reach the broadest group of students possible, including those "harder-to-reach" students. 
My post in May delved into approaches including mass communication strategies and building a diverse team to assist with implementation. Below, see a quick recap of these approaches: 
Mass communication strategies  
To date, the highest rate of success with the lowest level of lift comes when schools utilize their Learning Management Systems (LMS) (Canvas, Blackboard, etc.) to send announcements to their students at key points of the semester.

 

This 

case study

 

highlights the tremendous spikes in Togetherall registrations we see when schools use LMS announcements. On average, schools achieve 3-4 times the average number of registrations they typically see in a month. 

 

If your school will not allow an LMS announcement, the next best strategy is to find other avenues that reach a mass audience. This can take the form of a mass email to the campus listserv, a text blast, a pop-up message on your school's app, portal messaging, etc.

 
Building a diverse team  
Building a diverse team from a wide array of offices and groups at your institution is absolutely vital in promoting Togetherall.

 

Organize an initial convening of folks from around campus, including students, to build awareness of Togetherall and brainstorm ideas for promotions across groups. a.) Discuss what is working well for other groups, what groups have the widest reach on their email listservs, socials, etc. 

 

Develop a promotional plan that utilizes the strengths of each group and send them pre-created materials to send out or activities to do. 

 
And now, a deeper dive into some other methods that can aid in engaging students in your peer support service on campus. 
Leveraging the power of faculty and staff 
We know that faculty and staff are having conversations about mental health and wellbeing with their students. We also know that there is desire by faculty and staff to better support these students and connect them to resources. The Role of Faculty in Student Mental Health study, conducted by Sarah Lipson of HMN, reported the following statistics1: 
Almost 80% of surveyed faculty/staff have had one-on-one phone, video, or email conversations with students in the past 12 months regarding student mental health and wellness.

 

73% would welcome additional professional development on the topic of student mental health.

 
Relatively simple efforts in this domain, such as including Togetherall as a resource in your syllabus/orientation presentations, can be incredibly impactful. Including Togetherall content in required coursework for students (wellbeing courses, First Year Experience, etc.) is also a great way to get information in the hands of those who may be needing the support.  
Since faculty and staff report that they want to refer students to effective and helpful resources, they themselves can benefit from attending demonstrations and informational sessions about Togetherall. This can go a long way when they have a student in their office in need of support, as that faculty or staff member can then feel more informed about the service and comfortably recommend it. 
Engaging with students 
If we want students to utilize Togetherall and reap the full benefits of the community, we need to include them in our promotions and advocacy planning. Students are in the best position to know what their peers are looking for and how to best reach them. This case study showcases the work of Georgia State University's graduate assistants and the amazing video content they created to promote Togetherall on their campus. Student ambassadors and peer champions are incredibly valuable in building buy-in from other students on campus. Students want to know that a service actually works for people like them, and it is worth it to sign up. Students are also more tapped into campus culture for other students and have a better sense of what sort of messaging will actually land.  
Ultimately, we encourage you to lean on your lived experience as administrators and knowledge of your campus and culture. You know it best, and you've seen what has worked and what hasn't in the past. Rely on that expertise to help guide your best practices and areas of focus for promotion efforts. 
Stay tuned for more insights coming soon in Part III! 
Read Part I: How mass communication and building a diverse implementation team increases student engagement
---
Learn how Togetherall can support your people  
Togetherall is committed to supporting our members' mental health by providing a convenient, accessible place for people to connect anonymously about lived experiences. 53% of surveyed members cited anonymity as a main reason to join Togetherall and 47% had said our 24/7 accessibility was a primary factor.  
To learn more about how your community can benefit from digital peer support, book a demo with one of our team.