A safe peer-to-peer support solution for Illinois colleges and universities
Illinois' 2019 bill prioritizing mental health and wellbeing in higher education student populations: how Togetherall aligns with and serves this legislation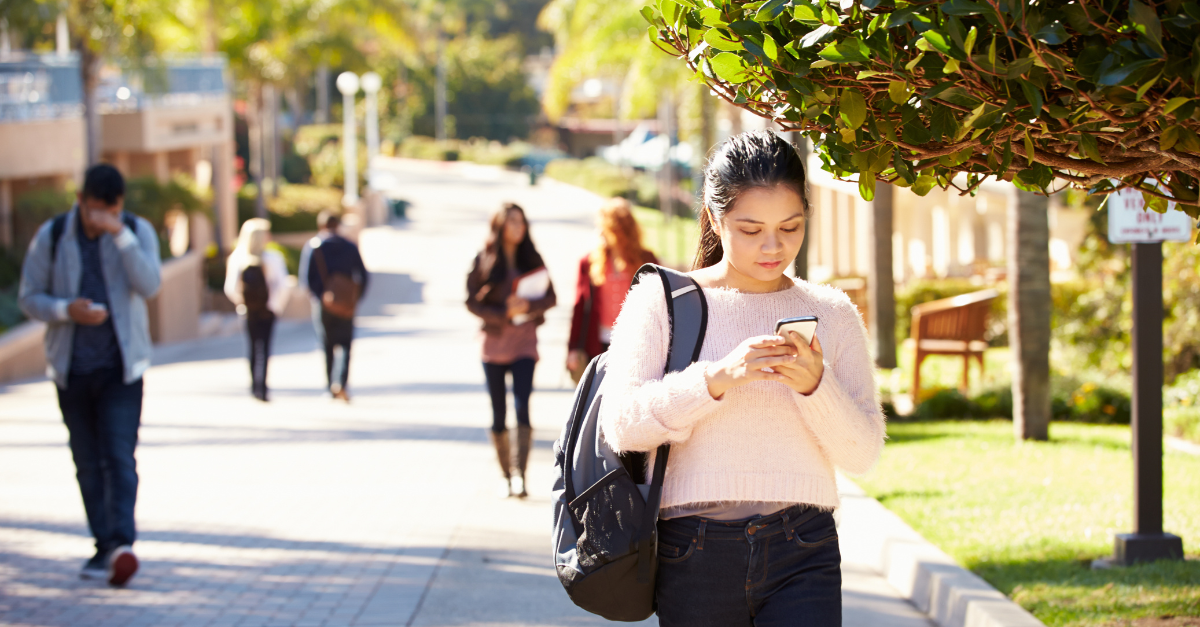 Illinois, a state that helped pioneer the Americans with Disabilities Act in 1990, instated a bill in 2019 that prioritizes mental health and wellbeing among its higher education student population. In 2019, the Illinois General Assembly passed the Illinois' Mental Health Early Action on Campus Act, intended to address gaps in mental health services on college and university campuses across Illinois, including both two-year and four-year institutions.  
Recognizing that peer support may be beneficial to improving the emotional wellbeing of the student population, Section 35 of the legislation requires each public college or university to develop and implement a peer support program with a focus on utilizing best practices for peer support.
How does Togetherall serve Section 35 of Illinois' Mental Health Early Action Campus Act?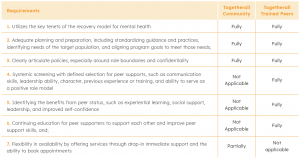 How does Togetherall serve the legislation?  
Togetherall is a clinically moderated peer-to-peer support community. For more than 15 years, we have provided a safe space to empower students to give and receive support for a full range of mental health concerns. We keep the community anonymous, healthy, and vibrant through clinical moderation. Togetherall offers: 
A peer-to-peer community that is anonymous and monitored 24/7 by licensed clinicians  

 

Our Trained Peers program,

where students participate in regular group supervisory meetings with other Trained Peers, receive Togetherall clinical training and earn a certificate of achievement as a Togetherall Trained Peer. See more about the Trained Peers program below.

 
The power of community and a sense of belonging  
Togetherall prioritizes student mental health by creating belonging and connection through community. The community is based on research showing that peer-to-peer mental health support is effective, with individuals from diverse backgrounds interacting, sharing, and supporting each other.  Togetherall's community is:  
Monitored 24/7 by licensed clinicians

, creating a safe and supportive environment for all – resulting in increased engagement, interaction, and overall improvement in wellbeing and resiliency 

 

A scalable, and cost-effective

solution  

 

Customizable, including signposting to institutional resources

Effectively reaches and positively impacts marginalized groups

who often don't receive help 

 

Integrates with existing 1:1 counseling services

, after-hours phone lines and campus resources 

 
As part of the Togetherall community, Togetherall Trained Peers offers a unique combination of a 24/7 safe community with clinical moderation. Students will receive training, supervision, and the experience of helping others. Benefits include:  
Access to clinical professional development training, giving students a unique experience that allows them to gain skills and knowledge in digital mental health.  

 

Training that focuses on active listening and using one's own lived experience 

 

Direct professional experience providing support to their peer globally 

 

Group supervision with other Trained Peers 

 

Flexibility to provide peer support anytime, anywhere, 24/7, 365 days a year  

 
Becoming a Trained Peer gave me a sense of fulfillment and purpose. Interacting with others in this space allowed me to support and help others through crisis or hard times.

– Trained Peer from University of Arkansas

In doing this program, I feel more confident about the role I can play in mental health advocacy but also in helping others who are dealing with mental health crises and those who are struggling. I feel like I have a great support system in the Togetherall clinician and feel like I have great resources to go back to.

– Trained Peer from Loyola University Maryland

I loved this experience and recommend it to anyone who is pursuing any field within human services. Not only do you get to help others in need, but you are able to benefit professionally and personally. I was able to connect and relate to so many of the posts that it was beneficial to me in so many other ways than just getting the credentials.

– Trained Peer from Florida Gulf Coast University
See how Togetherall can help you meet Section 35 of the Illinois legislation: 
Togetherall is committed to supporting our members' mental health by providing a convenient, accessible place for people to connect anonymously about lived experiences. 53% of surveyed members cited anonymity as a main reason to join Togetherall and 47% had said our 24/7 accessibility was a primary factor. 
To find out what our digital community, alongside our extensive library of self-management courses, resources and tools, can do for your community, book a demo with one of our team.