University of Illinois Urbana-Champaign provides clinically overseen digital peer support community for 60k students
UIUC adopts Togetherall's peer support service & Trained Peers Program, aligned with state legislation requiring peer support component for higher ed students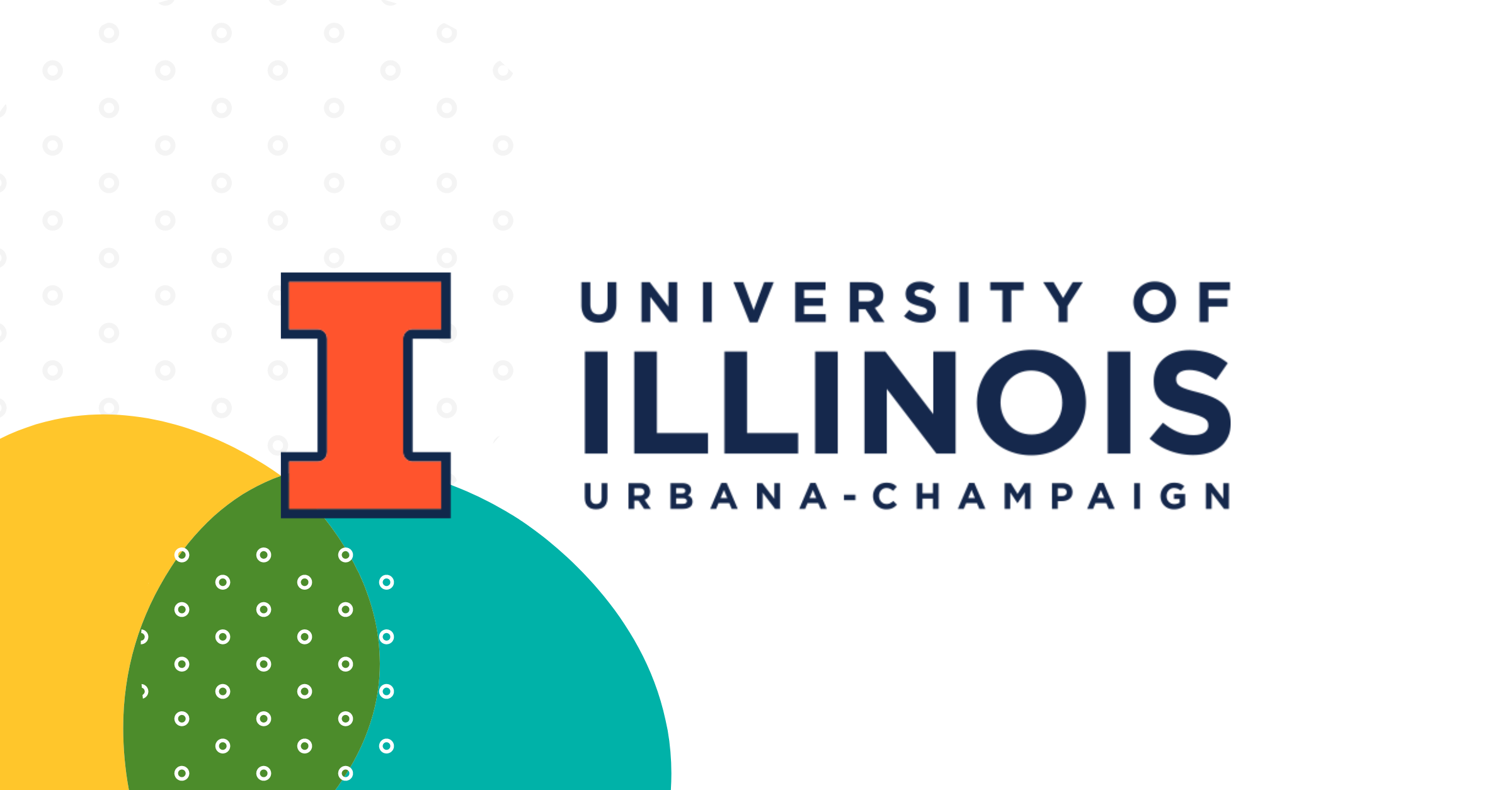 We are thrilled to announce that students at the University of Illinois Urbana-Champaign (UIUC) can now access a clinically moderated mental health support resource where they can connect with a global community of peers with shared lived experiences. The University launched a partnership with Togetherall, a safe and anonymous space in which students can benefit from an online peer-to-peer community by giving and getting support 24/7. UIUC offers Togetherall's platform in addition to their existing services, including in-person counseling, prevention resources, and several digital tools. 
Based in the twin cities of Urbana and Champaign, Illinois, the University of Illinois Urbana-Champaign is home to nearly 60,000 students. Of this vast population, the majority of students (61%) identify as Black, Indigenous, or a Person of Color, and 15% are international students. As providing care for such a large and diverse student body is an ongoing challenge for university administrators, Dr. Carla McCown, Director of the Counseling Center at UIUC is always researching different approaches and services. 
In 2019, the Illinois General Assembly passed the Illinois' Mental Health Early Action on Campus Act, intended to address gaps in mental health services on college and university campuses across Illinois, including both two-year and four-year institutions. Recognizing that peer support may be beneficial to improving the emotional wellbeing of the student population, Section 35 of the legislation requires each public college or university to develop and implement a peer support program with a focus on utilizing best practices for peer support.  
In alignment with the State's legislation, the University of Illinois Urbana-Champaign partnered with Togetherall to provide a safe, anonymous digital peer-to-peer support community that's accessible 24/7, as well as clinically overseen and moderated round-the-clock by licensed clinicians. Togetherall not only meets statute requirements fully but actually exceeds the legislation, as we deliver a peer support program that the entire student population can access instantly. In light of the legislation, UIUC was one of a group of Illinois institutions to partner with Togetherall this summer; read more about the other partnerships here. 
"We are excited to add Togetherall to our range of existing services and envision it complementing our robust counseling and outreach and prevention resources very well. Our ultimate goal is for Illinois students to feel that they belong and have the support they need to succeed," said Dr. McCown. 
As there are a variety of digital telehealth and peer support services available nowadays, especially in the wake of the pandemic, sifting through the options can be confusing. Togetherall is different because we are human-centered. We have real people – licensed clinicians – overseeing the platform 24/7, so students can anonymously support each other with the safeguarding of clinical oversight. 
"The clinical moderation piece was integral to us choosing Togetherall," said Dr. McCown. "Students can be a wonderful source of support to their peers, but it's absolutely essential that when students are expressing severe distress, there be a clinical intervention to ensure their safety."
In addition to providing the peer support community, UIUC also adopted Togetherall's new add-on service, our Trained Peers Program. The program augments the existing benefits students can reap from our community, by training selected students on providing peer support their peers within the Togetherall community. 
Dr. McCown said, "Togetherall is a great resource that assists our students in connecting with one another for peer support. We are hopeful students using Togetherall will feel more connected on campus."
We are thrilled to partner with the University of Illinois Urbana-Champaign and support their students in alignment with Illinois' legislation into this school year and beyond. 
---
About Togetherall    
To date, Togetherall is available to 4.6 million students worldwide at more than 450 colleges and universities. In recent survey data, the majority of respondents cited feelings of depression and anxiety as their reason for joining. More than one-third of surveyed students reported that Togetherall is the only mental health support they are using. Registrant data also reflected the diversity of students using Togetherall, with 53% identifying as Black, Indigenous, or a Person of Color (BIPOC), and 7% identifying as transgender or non-binary.   
If you are interested in offering safe and scalable ways to support your students' mental health, contact us to find out more about Togetherall's online community.