Foothill College partners with Togetherall to provide free online peer-to-peer support to its students
Foothill College is proud to partner with Togetherall to offer its students free, online peer-to-peer support as part of the college's comprehensive mental health program.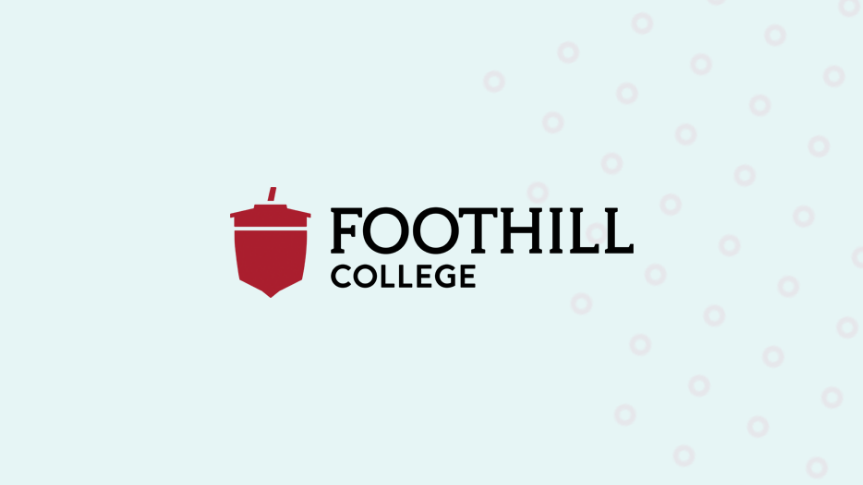 The newly introduced service provided by the Togetherall platform empowers students to safely and anonymously seek and provide support 24/7 within a unique, clinically moderated mental health community.
Conversations with Togetherall were initiated by Wellness Ambassadors from Foothill's Psychological Services program. These student representatives were drawn to the platform for its peer-to-peer connectivity and safety nets. Moreover, they were impressed with the variety of ways Togetherall's platform supports their mission pillars of reducing the stigma surrounding mental health disorders, creating a strong student community and fostering an inclusive and non-judgmental campus culture.
Foothill College Wellness Ambassadors state, "As a student, my college career has been defined by the ongoing COVID-19 pandemic. And like many people around me, the tragic events this past year have taken a toll on my mental health. In less fortunate circumstances, there would be fewer opportunities to seek out help and guidance given quarantine, but because Togetherall enables long-distance aid, my peers and I can receive the assistance we need during these times."
As a student, college isn't easy and sometimes can be overwhelming. Trying to adjust from going to school in person to all virtual has been difficult but Foothill College services has been easier than ever to access. Because Togetherall provides digital mental health resources I can continue to receive service while being safe.
Chief among the benefits are the size, depth and breadth of the Togetherall community, which allow for a diverse, inclusive experience that inherently fosters participants' ability to normalize their feelings.
Foothill's Psychological Services counselors are confident that by offering the new services of Togetherall, they will be able to help combat feelings of isolation and mitigate heightened levels of anxiety and depression, in addition to the mental health issues that have always been part of being a college student.
"With the undeniable increase in mental health needs for our Foothill students since the beginning of the pandemic, we are beyond thrilled to offer our students a highly accessible resource that is available 24 hours a day, 365 days a year via a platform that works well for our new generation of students," said Leticia Maldonado, Dean of Students.  "Our Psych Services team has worked tirelessly to creatively engage our students and provide the highest quality services, and we are enthusiastic about our collaboration with Togetherall and expanding our reach to a much broader population of students who may not be inclined to schedule a therapy appointment or make that call for help."
Alexis Donato, Department Chair with Psychological Services & Personal Counseling states, "We were immediately impressed by the platform's clinical oversight—which gave us the assurance we needed to confidently move forward with the partnership. Of course it goes without saying that we've always valued peer-to-peer connections in student mental health support. We're excited to encourage members of our campus community to use the many resources available through this new platform to connect with each other, benefit from the power of shared experiences and understand more about their feelings."
"The impact of our new normal is going to have long-lasting effects on student mental health challenges across the board—from freshmen just out of high school to returning students, and from those utilizing a hybrid class schedule to those taking an exclusively online learning approach," said Matthew McEvoy, Senior Vice President and General Manager of Togetherall in North America. "Togetherall commends Foothill College for recognizing the diversity of situations, challenges and needs that define their campus and for prioritizing the emotional wellbeing of students by offering them a safe and welcoming community they can turn to, anytime, anywhere."
Worldwide, Togetherall provides service to more than 200 post-secondary institutions and a population of more than 2 million students, with thousands of new members registering each month. If you are interested in a demonstration contact us: info@togetherall.com