How can your financial wellbeing affect your mental health?
During a cost-of-living crisis, we understand financial strain can have a negative impact on your mental health. Our clinical team highlights how your mental and financial health are connected and share things you can do to ensure you're getting the right support.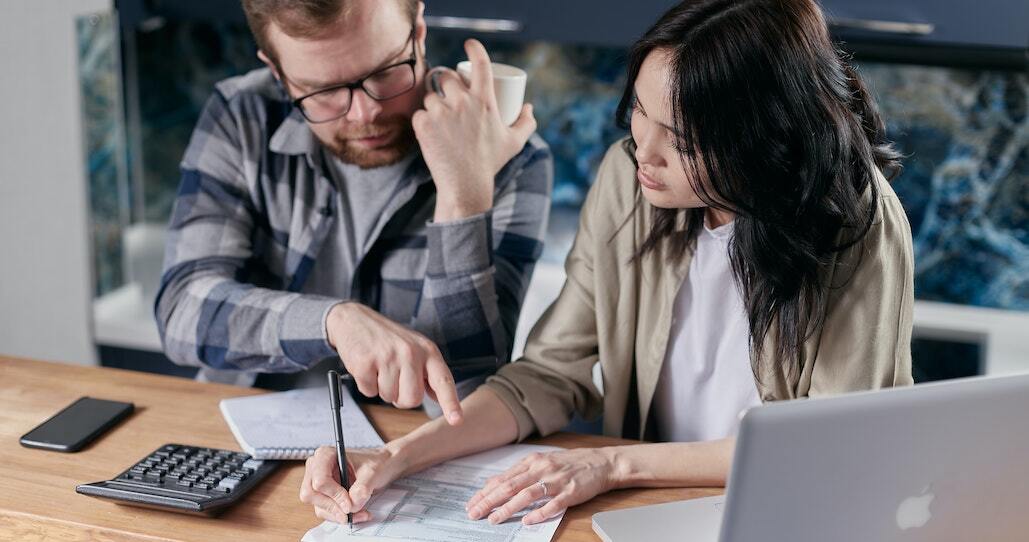 Linking mental and financial health
Inflation, energy bills, rising household costs – the continual increased cost-of-living is affecting everyone in some capacity across the world.  
The knock-on effect of needing to clamp down on spending can mean a decline in mental health, especially for people who may be struggling to afford to meet their most basic needs.  
Those who are supporting people's mental health are also seeing a rise in people affected by financial woes. One in three Canadians feels financial stress has led to anxiety, depression, and mental health challenges.
Money worries, especially long-term debt or life-changing events such as a job loss, can often cause or exacerbate anxiety, depression, and stress. From here, it is easy to get caught in a vicious cycle when a perilous position of financial stress can increase mental health issues, in turn making it harder to manage finances. Almost 40% of people with a mental illness say their financial situation worsens their mental health problems.  
The effect on your wellbeing
There are secondary issues that can arise when dealing with financial stress: 
Sleep

– One of the first things to suffer when encountering money problems is your sleep. Racing thoughts and anxiety about the future can impact your ability to both fall asleep and get a good night's rest.

 
Physical health

– Financial worries can also affect your physical health.

Chou et al (2016)

outlined that in six studies, "financial stress produced physical pain and reduced pain tolerance." Headaches, abdominal pain, and loss of appetite are known symptoms of prolonged stress, including financial stress.

 
Self-esteem

– Feeling like you're unable to manage your money effectively can impact how you feel about yourself, for example

,

feelings of failure and unworthiness.

 
Drinking –

As a way of coping or 'escape' from the stress of money troubles, it can be tempting to turn to alcohol. As a depressant, alcohol can only worsen the issue and can also lead to impulsive spending.

 
Things you can do when you're worrying about money
Seek help where you can 
Stigma and shame can prevent us from reaching out when we really need help.  
Togetherall isn't a financial support service, but we are here to support the mental health of our members, no matter what they're experiencing. Our anonymous network of peers is here to offer words of comfort and advice, with qualified practitioners on-hand to ensure you're safe whilst seeking support.  
Togetherall's extensive library of courses and resources can also help you to manage your emotions surrounding financial strain if you don't want to speak to others about your experiences.  
We also have a free library of support articles that are accessible whether you're registered with us or not, focusing on a range of topics, including sleep, managing stress, or setting goals.  
Prioritize your physical and mental health
Be kind to yourself and make self-care a priority. Even if it involves taking five minutes to take a walk and temporarily remove yourself from the situation, doing something that is going to positively impact your mental health can help break the cycle of negativity caused by financial worries. 
Identify where you still have control. Debt and uncertainty can make us feel out of control, so maintaining a healthy routine can help give us a better perspective. We understand that anxious thoughts or depression associated with financial stress can make maintaining a routine difficult, so start small in building healthy habits and avoid triggers to both unhealthy coping mechanisms and impulsive spending.  
Join Togetherall today
Togetherall is here to support your mental health if you're worried about your finances – you might find that many people in our community have been where you are now. If your institution, employer, or has provided you with Togetherall access, sign up below.  
To read more health and wellbeing articles, head to our Support Articles page.