Vancouver Community College (VCC) provides 24/7 clinically moderated peer support for their diverse student population
VCC chooses Togetherall to better support the mental health of their diverse, international student body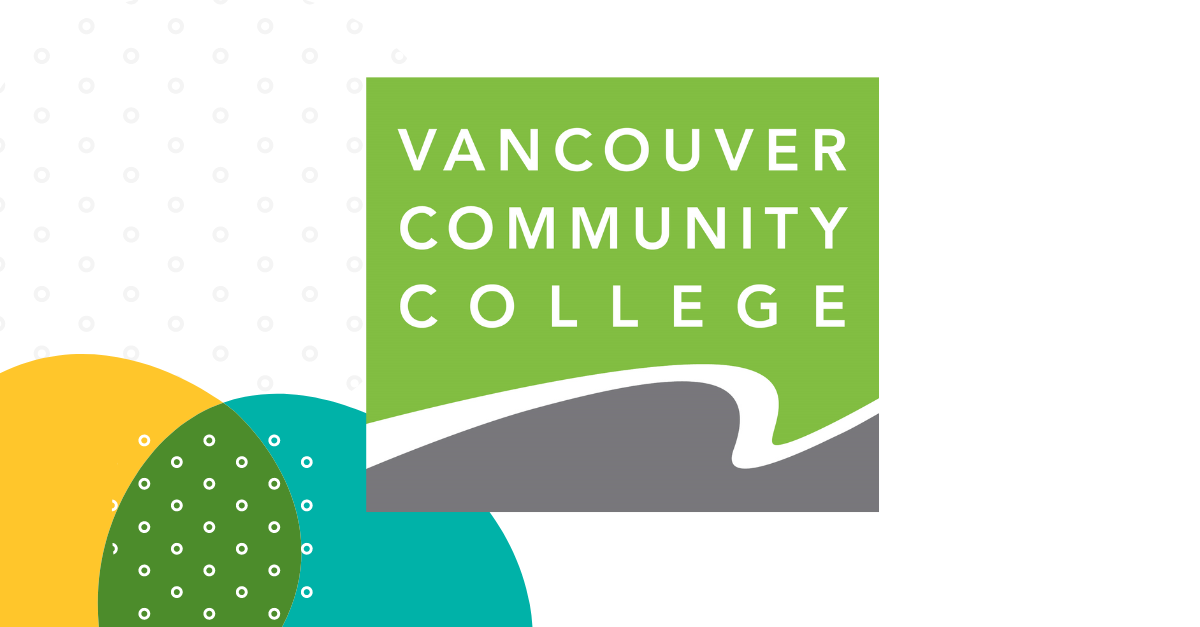 We are delighted to announce our new partnership with Vancouver Community College (VCC). Students at VCC can now access a clinically moderated mental health support resource where they can connect with a global community of peers with shared lived experiences. The college launched a partnership with Togetherall, a safe and anonymous space in which students can benefit from an online peer-to-peer community by receiving and providing support 24/7. VCC offers Togetherall's platform as an extension of their existing mental health suite, including a counseling center and a disability/accessibility services office. 
Based in the heart of Vancouver, British Columbia, Vancouver Community College (VCC) is home to 15,000 students, 64% of whom are female and 10% of whom are international. More than 50 languages are spoken within the population. The average age of a domestic VCC student is 34, while the average age of a foreign student is 27. With such an eclectic student body, Clayton Munro, Associate Vice President for Student & Enrollment Services at VCC, and the rest of his team had a strong desire to focus more on the mental health needs of their diverse population.  
While VCC has a counseling center for students, one-on-one counseling isn't for everyone, which leaves a gap in the need for mental health support. The bandwidth of several counselors also can't keep up with a student body the size of VCC's. Munro said,
We want our mental health strategy to be integrated, holistic, and rooted in culturally competent care. The mental health framework is founded in the idea that more supports are needed than just counseling services. A peer support model aims to help support one of the key pillars of the framework related to community connectedness.
Togetherall's peer support model is unique in its offering: we are the leading clinically moderated peer-to-peer support service, providing a level of unmatched clinical rigor, ensuring round-the-clock oversight of our community, and immediate clinical intervention, if the need arises. Munro said, 
We want to encourage people to use more self-help resources, but we also want to ensure that they are safe and effective. We are assured of this because of Togetherall's clinical moderation.
We are pleased to welcome VCC into our community and look forward to supporting their students in 2023 and beyond. Munro said,
VCC is very excited to now be offering Togetherall access to our students. When we looked at the key commitments we've recently made to support the mental health and wellbeing of our college community, adding the Togetherall platform lines up extremely well with our renewed focus on community connectedness and increased levels of self-help resources.
Togetherall is available to 4.6 million students worldwide. In recent survey data, the majority of respondents cited feelings of depression and anxiety as their reason for joining. More than one-third of surveyed students reported that Togetherall is the only mental health support they are using. Registrant data also reflected the diversity of students using Togetherall, with 48% identifying as Black, Indigenous, or people of color (BIPOC), and 5% identifying as transgender or non-binary. 
If you are interested in offering safe and scalable ways to support your students' mental health, contact us to find out more about Togetherall's online support community.