Togetherall partners with RBC Future Launch, QEII Foundation, and Nova Scotia Health
Togetherall, an online mental health platform, supports Nova Scotia youth through its new partnership with RBC Future Launch, QEII Foundation and Nova Scotia Health.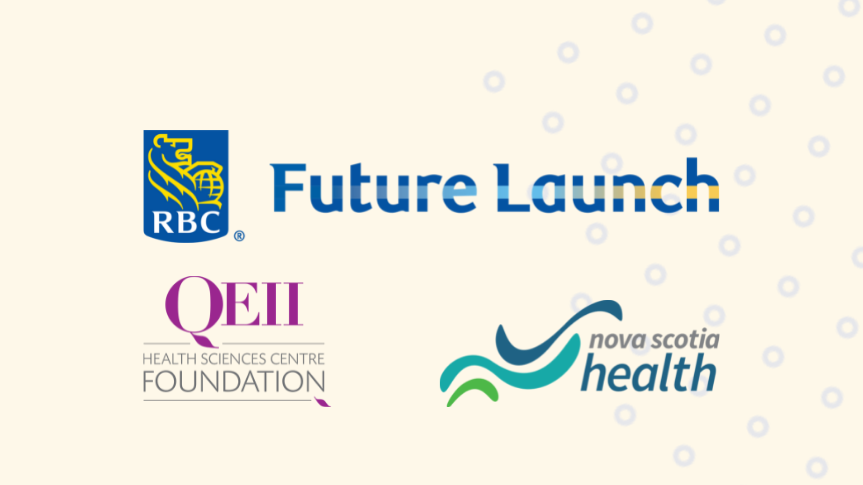 (NOVA SCOTIA) APRIL 26, 2021 – Togetherall is pleased to announce it will be providing one year of free mental health services to Nova Scotia youth aged 16-29 thanks to a partnership with RBC Future Launch, QEII Foundation and Nova Scotia Health.
Togetherall is an online peer-to-peer community that provides safe, anonymous support to those 16 years+ for common mental health issues from feelings of anxiety, depression, isolation and stress, to relationship problems and lifestyle challenges. The online community is available 24/7 and is moderated around the clock by registered mental health practitioners who keep members safe and facilitate the process of people helping people in an online environment. It is an evidence-based service that has proven to help members take control of their mental health, get support and feel better.
The partnership is supported by RBC Future Launch, the bank's 10-year, $500 million commitment to helping young Canadians prepare for a drastically changing workforce. One of the four areas of focus of RBC Future Launch is to help youth enhance their mental well-being, which is important in order to excel at work and in life. One in five Canadian youth are struggling with their mental health and 80% of those struggling don't receive the help they need.
"We recognize the importance of mental well-being on a young person's ability to achieve success and their success directly impacts the strength of our workplaces, schools and communities. Through our partnership with Togetherall, Nova Scotia Health, and QEII Foundation, RBC Future Launch is proud to provide mental health supports and services for Nova Scotian youth, helping to address barriers including the low recognition of early signs and symptoms of mental health struggles, a lack of peer support networks, and a disconnected system of care." – Mark Beckles, Vice-President, Social Impact & Innovation, RBC
"We're thrilled to be partnering with RBC, QEII Foundation and Nova Scotia Health to support young Nova Scotians. We know that young adults are particularly drawn to Togetherall because of our online peer-to-peer element and that members are anonymous. Amongst our younger members, just over half don't seek support for their mental health outside of Togetherall and 55% report sharing something mental health-related for the first time in Togetherall. Stigma is still very real for many young people. It's so important to provide a variety of ways for young adults to engage in mental health support. We are so proud that Togetherall can be one of those ways for youth living in Nova Scotia".  — Matthew McEvoy, Senior VP and GM, North America, Togetherall.
"We know that youth and young adults face particular challenges, and value having peer support and online community options to help them face those challenges together. Having a safe, supportive and confidential place to express themselves, work on things at their own pace and learn new strategies will help young Nova Scotians on their mental wellness journeys. Nova Scotia Health's Mental Health and Addictions program is excited to bring this new online community to our suite of e-Mental Health services" – Samantha Hodder, senior director, Nova Scotia Health Mental Health and Addictions Program, Dr. Andrew Harris, senior medical director, Nova Scotia Health Mental Health and Addictions Program
"Youth access their world online, which is why today's announcement marks another incredible milestone for the delivery of technology-based solutions within Nova Scotia. The QEII Foundation is proud to partner with Nova Scotia Health, RBC Future Launch and Togetherall on this new initiative, which will support the mental health of Nova Scotia's youth when and where they need it most." – Susan Mullin, president and CEO of the QEII Foundation
About Togetherall:
Established in London, UK in 2007, Togetherall, is a leading online mental health service that provides millions of people throughout the UK, New Zealand, Canada and the US access to community and professional support 24 hours a day, 365 days a year. The service is clinically proven to help those who are struggling with stress, isolation, anxiety, depression and other common mental health issues. Togetherall partners with organizations in the corporate, education, health and non-profit sectors. To learn more, visit www.togetherall.com