Four Ontario Colleges bolster student mental health services by adding Togetherall
Togetherall is pleased to announce it is expanding its support of students to include four Ontario-based post-secondary institutions: Georgian College, Lambton College, Brescia University College and King's University College at Western Ontario.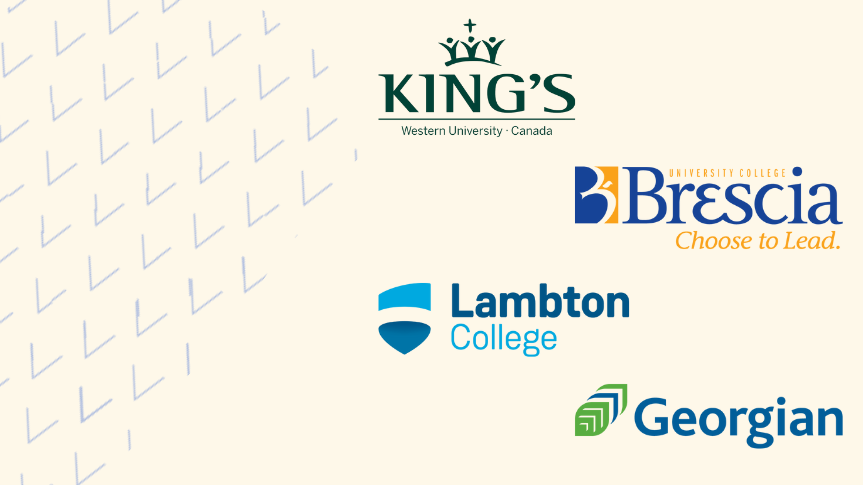 King's University College was the first college in Ontario to join the Togetherall community back in January 2021.
Now, students from three other institutions – Georgian College, Lambton College and Brescia University College – can benefit from receiving and providing support in our online peer-to-peer community at no cost, anytime and anywhere they have an internet connection.
As schools across Canada look to develop a stepped-care approach to mental health, they also wish to align with the The National Standard of Canada for Mental-Health and Well-Being for Post-Secondary Students. The Standard is a set of flexible, voluntary guidelines from the Mental Health Commission of Canada to help post-secondary institutions support the mental health and well-being of their students.
Togetherall's use of peer-to-peer interactions that are anonymous and supervised by licensed mental health practitioners—empowering students to safely share their innermost thoughts and feelings in an inclusive environment—makes the platform a natural fit to meet The Standard.
"Online peer-to-peer support plays an important role in destigmatizing mental health struggles and promoting resiliency, which are two of the key outcomes The Standard promotes," said Nicole Misura, VP, Partnerships – Togetherall North America. "We are excited to offer the students of Georgian, Lambton, Brescia and King's this powerful mental health tool that will allow them to connect with other members who are experiencing similar struggles and support one another through their shared lived experiences."
Togetherall is also available to all institutions and students across the provinces of Alberta sponsored by Alberta Health Services; and Nova Scotia sponsored by RBC Future Launch and the Province of Nova Scotia, in partnership with Nova Scotia Health, Healthy Minds Nova Scotia, and the QEII Foundation.
Find out more:
If you are interested in providing 24/7 mental health support to your students and staff, please contact us.