Province-Wide Mental Health Support for Albertans with Togetherall
How Alberta Health Services supported a diverse range of citizens with access to Togetherall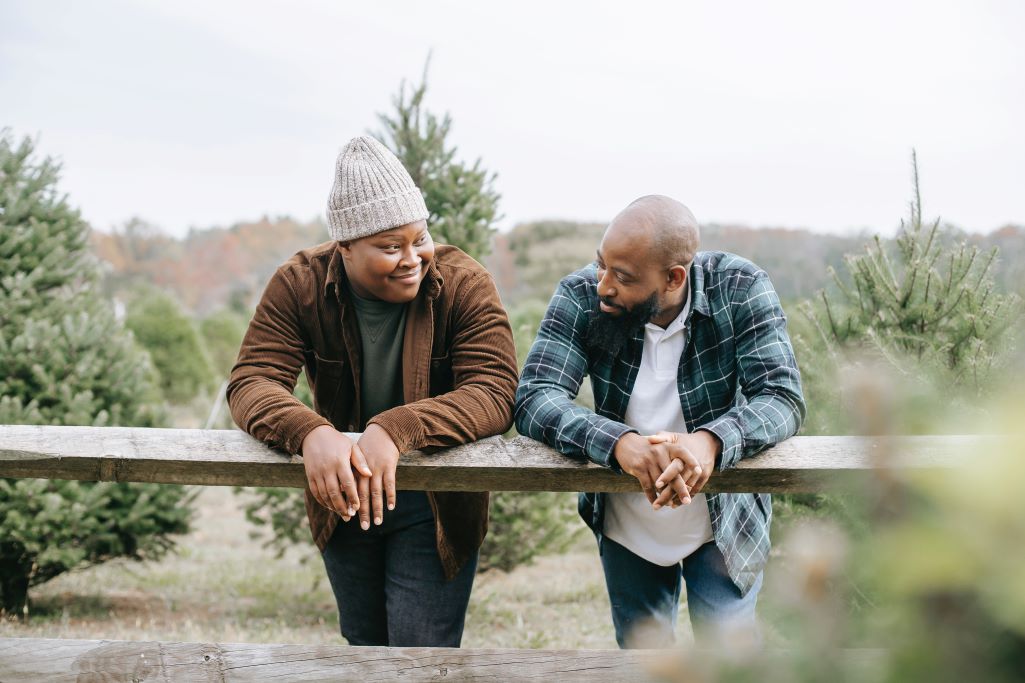 A Widespread, Scalable Solution to Meet Mental Health Needs
As the world continuously learned how to navigate the unknown of COVID-19 health crisis, a topic of conversation that took priority is the coinciding mental health crisis that has emerged in 2020 – and Alberta Health Services, together with the Government of Alberta and other community partners, recognized the growing need for mental health support in the province.  
Partnering with Togetherall
Taking proactive steps, AHS and the Government of Alberta funneled $53 million into mental health support, a portion of which was used to implement Togetherall's 24/7 digital peer support community.  
After joining the online peer-to-peer community, Togetherall members can safely:
Connect with each other in the form of smaller groups or interact with each other directly while remaining anonymous. 
Share similar, lived experiences with common mental health concerns in a variety of creative ways. 
Access clinically validated, self-guided resources including assessments, self-help journaling, and goal-setting tools. 
Join group courses to learn alongside others interested in the same mental health topics, such as depression and anxiety.
Get directed to other free resources such as Health Link 811, Alberta 211, and the Mental Health and Addictions Help Line.  
"The Canadian Mental Health Association, Alberta Division is a proud supporter of Togetherall, and we continue to promote this valuable online resource in our communities. The power of peer-to-peer support within a clinically moderated model gives Albertans the opportunity to share their lived experiences in a safe and inclusive space where they have can have honest conversations about depression, anxiety or other mental health issues they may be experiencing."

– Dr. Mitchell, Senior Medical Director for Provincial Addiction and Mental Health for Alberta Health Services
In a recent interview on CBC Edmonton News, Matthew McEvoy explains more about how the service – provided in partnership with Alberta Health Service and the Alberta Government – works and what trends Togetherall has seen in use by residents in Alberta province.
McEvoy told news presenter Nancy Carlson that "we created a safe place were Albertans can come and share anything that happens to be on their mind related to isolation, anxiety and depression."
Special thanks to CBC Edmonton News for permission to share this interview.
Special thanks to CBC Edmonton News for permission to share this interview.
Together While Apart: Reducing Isolation, Increasing Resiliency 
Senior Medical Director for Provincial Addiction and Mental Health for Alberta Health Services Dr. Nicholas Mitchell said joining the community "connects Albertans with others during a time when we are physically disconnected. It is so important to maintain our social connections, and this platform provides a way for Albertans to connect with others from all walks of life." 
Togetherall has a proven track record of reaching diverse, and often underrepresented populations –it has enhanced the province's existing mental health services while extending its reach to serve a wider range of Albertans who may have never felt comfortable or safe seeking support otherwise. Its digital platform offers accessibility that is inclusive, and available whenever members need, including a safeguard of a clinical moderation team that is available in cases where escalation is necessary.
"As we continue to navigate the challenges of the COVID-19 pandemic and the mental health impacts we are seeing both today and in the long-term, the ability to access resources and mental health discussions 24/7 from home through the Togetherall online community becomes increasingly important. We look forward to furthering our partnership with Togetherall as this innovative platform grows to support more Albertans who may be struggling with their mental health and wellness," CMHA Alberta said. 
The Power of Together, the Impact of Togetherall
"We know COVID-19 is impacting individuals' mental health but we know, together, we will get through this,"

–Dr. Mitchell, Senior Medical Director for Provincial Addiction and Mental Health for Alberta Health Services
With over 25,000+ unique Albertans joining the Togetherall, the overall impact and engagement has been positive.  Sixty one percent of members expressed their reasoning for joining Togetherall was due to anxiety, depression, and low mood – which are some of the most common topics discussed on the platform, in addition to relationships, and recovery. After joining, 87% of members said Togetherall has been helpful to their overall wellbeing, 70% feel better informed of resources available to them, and 63% shared that they feel less isolated.
Safe, diverse and supported
Alberta members represent diverse populations, because Togetherall provides a safe, judgment-free community where members feel like they belong, no matter what their background is. In fact, 42% identify as over the age of 35, 25% identify as unemployed and/or too sick/disabled to work, 27% identify as BIPOC,* 17% identify as students and 3% identify non-binary, gender neutral, gender fluid or transgender 
*BIPOC presence represents an overrepresentation of populations (based on current Alberta census data) that have historically been underrepresented in traditional counselling services.
"Launching a province-wide mental health initiative during the pandemic in 2020 was not without its challenges, and yet because of a strong collaboration between AHS and Togetherall, I am proud to have helped AHS bring Togetherall's online peer-to-peer mental health community to front-line healthcare workers and Albertans more broadly," said Linda Kongnetiman, BSW, MSW, PhD, RSW (Former Provincial Addiction & Mental Health, AHS Project Lead for Togetherall & currently Manager Anti-Racism Program, City of Calgary). 
"Togetherall has been widely adopted across Alberta, with more than 12,000 individuals benefiting from their unique peer support, self-assessments, and courses, and as we all prepare to tackle 2022, I am happy to see eMental Health tools like Togetherall prioritized in the province." 
About Togetherall
Founded in 2007, Togetherall is a leading clinically supervised peer-to-peer online mental health service—providing more than 2 million people in the U.S, Canada, U.K. and New Zealand—access to year round community and professional support 24/7.
The robust platform serves a diverse population of individuals with common issues like stress, isolation, and anxiety, resulting in increased retention rates and positive member experiences.
46% of its registered users identify as BIPOC, and 5% identify as trans or nonbinary. Togetherall partners with corporate, health and non-profit institutions to provide cost-effective solutions to mental health support.
To learn more about how Togetherall integrates with and supplements your existing counseling models to better serve your company, contact us.