How University of South Florida Filled in Mental Health Support Gaps with Togetherall
With over 50,000 students in their care, the team at USF utilized Togetherall to meet their mental health needs and relieve the pressure on the University's Counseling Center.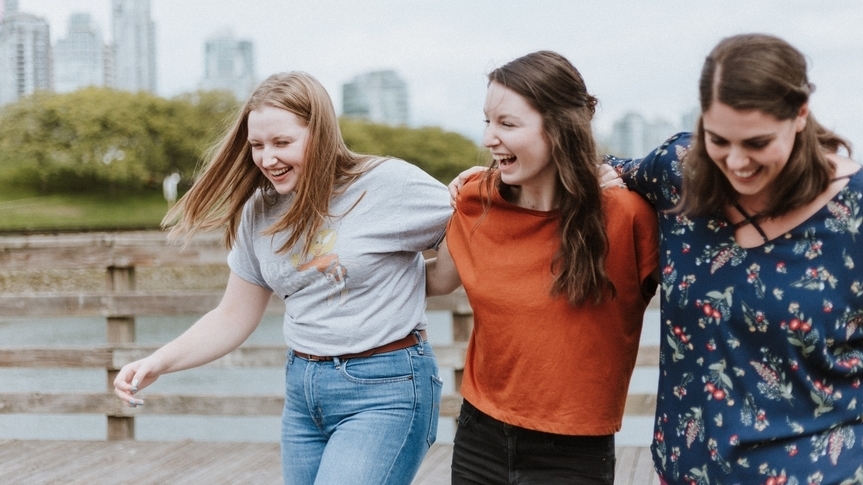 A commitment to mental wellbeing
The University of South Florida continually seeks new innovative ways to effectively meet the mental health needs of more than 50,000 students as part of its deep commitment to health and wellness as a foundation for student success. For the past several years, increases in its Counseling Center's appointment and service utilization far outpaced enrollment increases year over year. When the pandemic hit in spring of 2020, USF decided to take the next step to enhance their robust mental health services with Togetherall, a 24/7 online peer-to-peer platform clinically moderated by licensed and registered health practitioners.
"We heard about Togetherall from our contract with ProtoCall, our afterhours behavioral health services provider, and we liked the idea of Togetherall being able to hand off students to ProtoCall who may be in a bit more of an immediate crisis," said Scott Strader, director of the Counseling Center on USF's Tampa campus. "As the COVID-19 pandemic advanced, we saw an increase in the utilization of ProtoCall. Much of the increase was routine concerns as students wanted to touch base about something or wanted immediate support for short-term crisis – so they weren't students who needed a lot of intervention, but rather support."
At the same time, the university's Student Government newly elected leadership made it a top priority to enhance student mental health services. With a mutual goal, the Counseling Center connected with Student Government leadership to discuss areas of improvement, specifically the timeliness of appointments to address increasing demand.  Student Government and the Counseling Center found Togetherall's platform unique in its ability to connect students with one another, without having to wait for a scheduled appointment with university counselors.
"Students can really just connect and can say what they're feeling in that exact moment without the fear of being judged or a fear that others might not agree," said Claire Mitchell, Student Body President of the 2020-21 term.
Both Student Government and the Counseling Center agreed that Togetherall's online platform would be a solution to start filling in scheduling gaps, and immediately got to work on funding and implementing the service.
Safe, Online and Anonymous
USF's Counseling Center had been steadily increasing its group therapy options (from 24 unique group offerings in 2018 to 40 in 2020), as 40% of students surveyed reported that they regularly sought support from the campus department. These options range from general support, psychotherapy mindfulness meditation, and drop-in group therapy for anyone who may or may not be seeking consistent support from counseling services.
These group services helped support a diverse student population at USF, which Togetherall has been statistically known to reach. In fact, 24% of students are aged 25+; 20% identify as male; 4% identify as gender queer or non-conforming; 28% identify as Latinx, 43% identify as white, 12% as black, and 17% as Asian American and Pacific Islander.
With the onset of the pandemic, in-person group therapy was not an immediate option, but participating students still needed support and connection with other students. With its ability to help these group therapy users maintain their sense of community support, Togetherall became an even more viable option for USF. "We were also really concerned about students turning to social media for support. The unmoderated nature of social media means there's potential for bullying and disenfranchising," said Strader.
"We really saw the value in something that was moderated and anonymous, and that students could reach on a 24/7 basis because our Counseling Center services and programs are all scheduled" – Scott Strader, Director of the Counseling Center (Tampa Campus), USF
Togetherall worked alongside USF to successfully launch the platform in November of 2020, in time for students to begin to utilize the services over the extended holiday break, a time of normally increased stress levels, anxiety, and isolation.
Impact
Togetherall's safe, professionally moderated, and accessible platform has received positive feedback from student users at USF since its launch last November, generating the following outcomes after nine months:
860 community posts
600+ Togetherall registrations
400+ self-assessments completed
99 courses accessed
Since launching, 80% of USF member survey respondents cited feeling stressed as the main issue that prompted them to seek support on Togetherall; 80% feel they are part of a community that supports them as a result of being a Togetherall member; and 100% of respondents have experienced at least one well-being gain and are better able to cope with their day-to-day problems as a result of being members.
Students have also expressed anecdotally that the support they receive through Togetherall's platform helps them better articulate what they may not have thought through before, and that the conversations are safe, positive, judgment-free, and authentic – one in three USF students members say Togetherall is their primary source of mental health support.
Due to the initial success of the launch, USF plans to extend its contract with Togetherall through 2023 and is currently in the process of executing the renewal.
Find out more
Over 175 universities, colleges and education institutions use Togetherall. Contact us to set up a demonstration: info@togetherall.com