University of Maryland, Baltimore County partners with Togetherall to enhance student mental health services
The University of Maryland, Baltimore County (UMBC) is now offering its students free, online peer-to-peer support as part of its mental health program.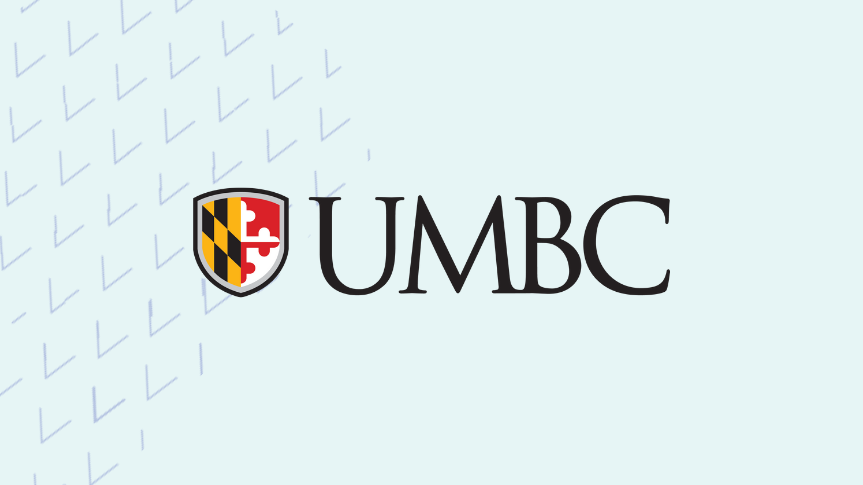 UMBC takes a proactive approach to supporting students experiencing anxiety, depression and isolation heightened by the pandemic and other current events. The new partnership gives students the opportunity to connect—anywhere, anytime—in an anonymous, safe community of support.
Leadership at UMBC was drawn to Togetherall's platform for its peer-to-peer connectivity and safety nets. In addition, they saw the unique benefits of the size, depth and breadth of the community it creates, allowing for an inclusive experience that fosters participants' ability to normalize their feelings. In other words, students will be able to connect with others who are experiencing similar struggles and support one another through their shared lived experiences with stress, anxiety, isolation and other common mental health challenges.
Student needs exacerbated by the COVID-19 pandemic expedited UMBC's work with Togetherall. Through this partnership, UMBC seeks to help students combat feelings of isolation and mitigate heightened levels of anxiety and depression, in addition to coping with the mental health issues that have always been part of college student life.
"It is no surprise to anyone that this year's persistent issues have really taken a toll on our students' mental well-being," said Mehrshad Devin, UMBC SGA President. "Accessing mental health resources has been challenging and intimidating for many individuals, and this has been especially true in this new virtual environment. I am proud to see that UMBC is one of the first U.S. universities to provide this important and exciting mental health support tool. With the addition of Togetherall, our students now have access to this safe, 24/7, and anonymous mental health resource. Thanks to Togetherall, getting support has never been so easy and it's just a few clicks away!"
"Ever since I came to UMBC in 2012, students have asked to have a way to give and get support to and from each other. There is also increasing recognition of how helpful peer support can be in supporting and improving people's mental health," said Bruce Herman, Director of Health and Counseling. "UMBC is committed to providing students with the resources to help them have a healthy, well-balanced, and successful experience, and we are excited to offer Togetherall, a supportive, safe resource at this challenging time. In addition to pressures that come from being a student, we see the impact that personal issues, COVID-19, and societal upheavals can have on students and on all of our abilities to cope in our day-to-day lives. We know that just talking to someone who is having the same types of experiences can be tremendously helpful, and Togetherall helps to provide these important connections in a safe environment."
"Little by little, campus life will make its way back to some semblance of normal, but the events, changes and social dynamics of the past year will continue to challenge mental wellness for quite some time, especially for college students," said Matthew McEvoy, Senior Vice President and General Manager of Togetherall in North America. "By adding Togetherall to its suite of services, UMBC is demonstrating its commitment to prioritizing the mental health of its students by offering them a safe and welcoming community they can turn to, anytime, anywhere."
UMBC is the third university in the region to partner with Togetherall and hopes to inspire more institutions seeking to expand their student mental health programming.
The effectiveness of the Togetherall community is further demonstrated by recent growth—at the start of the 2020-2021 academic year, the number of college users had increased more than 300% from the end of the previous academic year, with corresponding increase in frequency of use and session time. Moreover, in a recent survey of Togetherall members, nearly 80% of students indicated that their main reason for joining was feelings of depression, and 70% cited feelings of anxiety. Nearly 50% of students surveyed do not have regular contact with a healthcare provider for the issues that led them to seek support.
Worldwide, Togetherall provides service to more than 200 post-secondary institutions and a population of more than 2 million students, with thousands of new members registering each month. If you are interested in a demonstration contact us: info@togetherall.com