The University of Connecticut provides scalable, safe peer support for more than 28,000 students
Large university adds clinically moderated digital peer support to their mental health suite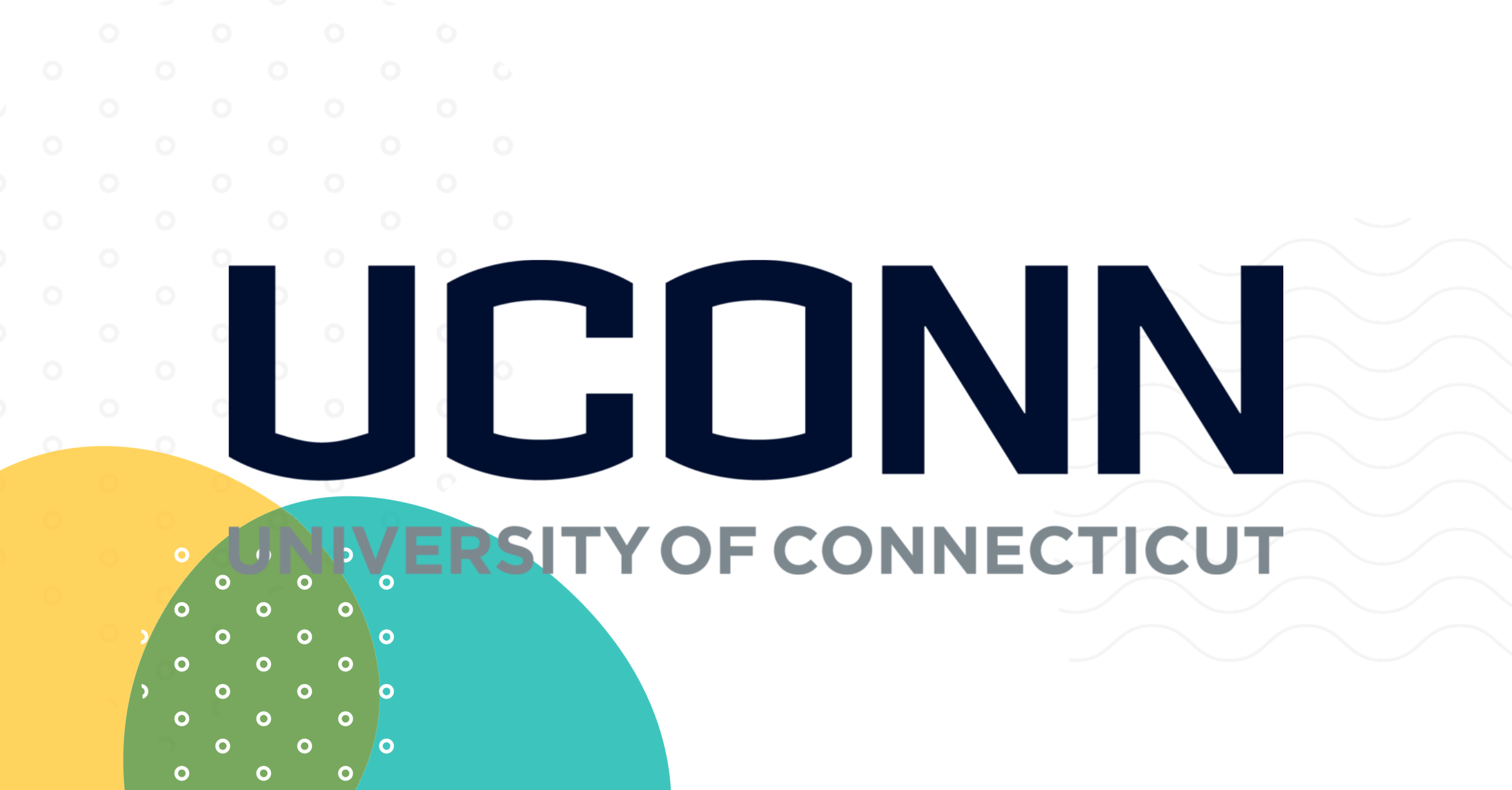 We are thrilled to announce that students at the University of Connecticut can now access a clinically moderated mental health support resource where they can connect with a global community of peers with shared lived experiences. The University launched a partnership with Togetherall, a safe and anonymous space in which students can benefit from an online peer-to-peer community by giving and getting support 24/7. The University of Connecticut offers Togetherall's platform in addition to their existing services, including in-person individual and group treatment, crisis support, medication management, and clinical case management. Students at the University also currently receive the support of our partners in the higher ed mental health space, The Jed Foundation (JED) and Christie Campus Health.
The University of Connecticut, widely known as UConn, is home to more than 28,000 students and has a presence across the state from the main campus in Storrs to its campuses in Avery Point, Hartford, Stamford, and Waterbury. Recommended by The JED Foundation, Togetherall's digital peer support platform launched at UConn earlier this month.
Kristina Stevens, LCSW, Director of Mental Health at UConn, spoke to the importance of peer support and its integration amongst other services offered:
"It is essential to offer students a range of support options including connections to peers with whom they can both offer and receive support specific to their current experiences."
In speaking to the aspirations around their student mental health and wellbeing, Stevens said: 
"Students' access to care is shaped by a number of factors. We have been intentional in creating an array of offerings focused on removing barriers and making care and support as accessible as possible. The launch of Togetherall provides another pathway for student support."
Adding Togetherall to UConn's suite of mental health options allows their students to access peer support anonymously 24/7, with the safeguarding of round-the-clock clinical oversight. 
Stevens went on to say: 
"A robust model of clinical moderation was of particular importance to ensure a safe and responsive environment as well as providing a safety net should additional support be needed. Support matters and we know the positive impact peer-to-peer support provides. Togetherall, adds a safe and accessible tool to our students' toolbox."
Togetherall looks forward to supporting students at the University of Connecticut throughout this school year and beyond. 
---
About Togetherall      
To date, Togetherall is available to 4.6 million students worldwide at more than 450 colleges and universities. In recent survey data, the majority of respondents cited feelings of depression and anxiety as their reason for joining. More than one-third of surveyed students reported that Togetherall is the only mental health support they are using. Registrant data also reflected the diversity of students using Togetherall, with 53% identifying as Black, Indigenous, or a Person of Color (BIPOC), and 7% identifying as transgender or non-binary.     
If you are interested in offering safe and scalable ways to support your students' mental health, contact us to find out more about Togetherall's online community.