SUNY Westchester Community College provides safe, anonymous peer support for their students
WCC adds Togetherall to foster student connection and mental health support across widespread, non-residential campus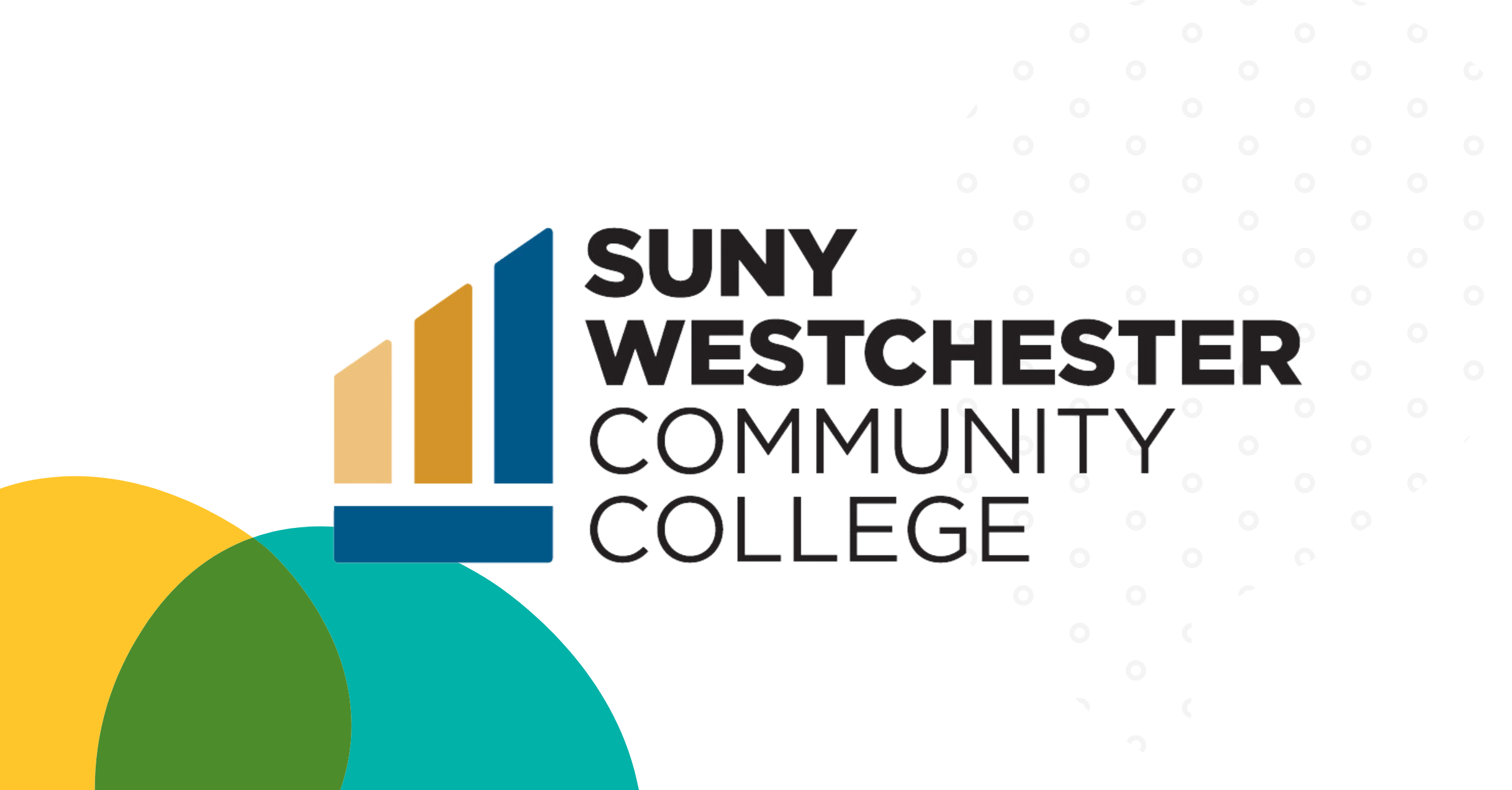 We are thrilled to announce that students at SUNY Westchester Community College can now access a clinically moderated mental health support resource where they can connect with a global community of peers with shared lived experiences. The College launched a partnership with Togetherall, a safe and anonymous space in which students can benefit from an online peer-to-peer community by giving and getting support 24/7. Westchester Community College offers Togetherall's platform in addition to their existing services, including in-person individual and group counseling, support workshops, and other digital tools.  
Based in Valhalla, New York, with five locations sprawling Westchester County, Westchester Community College (WCC) serves 8,800 students. WCC has a very diverse student population, as 45% students are Hispanic, 17% Black, 4% Asian, 74% are non-Caucasian, and 30% are 25+ years old. With a widespread, non-residential campus and student body with a range of diversified needs, fostering connection is challenging. Patrick Sheehan, LMHC, Acting Director of the Department of Mental Health & Counseling Services, and his team are always seeking new ways to better support their students and cultivate a community of inclusivity and belonging. Sheehan said, 
"Many college students struggle to feel connected to their peers and their communities in college. As a large, non-residential community college with five locations across Westchester County in New York, that serves a diverse range of students who often have many other responsibilities on top of attending college, students are often coming-and-going off campus and struggle to build meaningful connections. This challenge has amplified somewhat since the COVID-19 pandemic. Loneliness and isolation are factors that can have serious negative impacts on the mental health of college students, or any person. Togetherall provides an opportunity for students to connect with each other in whatever way they are able to and willing to." 
Togetherall provides a safe, anonymous digital peer-to-peer support community that's accessible 24/7, as well as clinically overseen and moderated round-the-clock by licensed clinicians. Students at WCC can find support at any time of day or night with the safeguarding of mental health professionals. 
In speaking to the importance of the clinical oversight component within Togetherall's community, Sheehan said, 
"Clinical moderation was important to us because safety is the bedrock of the services we provide. Mental health is not a 9-5 thing – anyone can experience a mental health crisis or be in need of more help than they have access to at any time of the day. Togetherall's clinical moderation helps us to feel at ease that as students open up with each other and share, that they will also have trained professionals available to promote their safety and working to get them extra help if necessary." 
Sheehan and his team are working hard to create an environment where WCC's students feel they can access the mental health support they need, when they need it. Regarding goals and aspirations around their students' mental health and wellbeing, he said, 
"SUNY WCC is always striving to find creative ways to foster a safe, inclusive, and equitable environment for all students to engage with their personal needs and pursue their goals. While we hope to continue to gain resources to help grow the services the Department of Mental Health & Counseling Services can deliver directly to students, we are constantly assessing creative solutions to provide support to our diverse student population. One of these possible solutions for the future is developing an on-campus peer-support team to increase direct support to students and decrease stigma on campus." 
Sheehan went on to say, 
"As a small but dedicated department of mental health professionals serving a large community college in one of the most diverse areas of the country, our team felt it was important to provide our students with opportunities to connect with each other and discuss mental health topics in order to promote a sense of community among our students, reduce stigma around mental health, and promote help seeking. Togetherall's platform allows our students to share their struggles in a safe way, to receive support from their peers, and to gain awareness of available resources that could benefit their wellbeing in the future."
Togetherall is thrilled to partner with SUNY Westchester Community College and support their students in the upcoming school year and beyond. 
---
About Togetherall     
To date, Togetherall is available to 4.6 million students worldwide at more than 450 colleges and universities. In recent survey data, the majority of respondents cited feelings of depression and anxiety as their reason for joining. More than one-third of surveyed students reported that Togetherall is the only mental health support they are using. Registrant data also reflected the diversity of students using Togetherall, with 53% identifying as Black, Indigenous, or a Person of Color (BIPOC), and 7% identifying as transgender or non-binary.    
If you are interested in offering safe and scalable ways to support your students' mental health, contact us to find out more about Togetherall's online community