Southern University System Partners with Togetherall to Enhance Student Mental Health Services with Free Peer-to-Peer Online Support Platform
Available to students campuswide, platform offers an anonymous, safe community of support anywhere, anytime.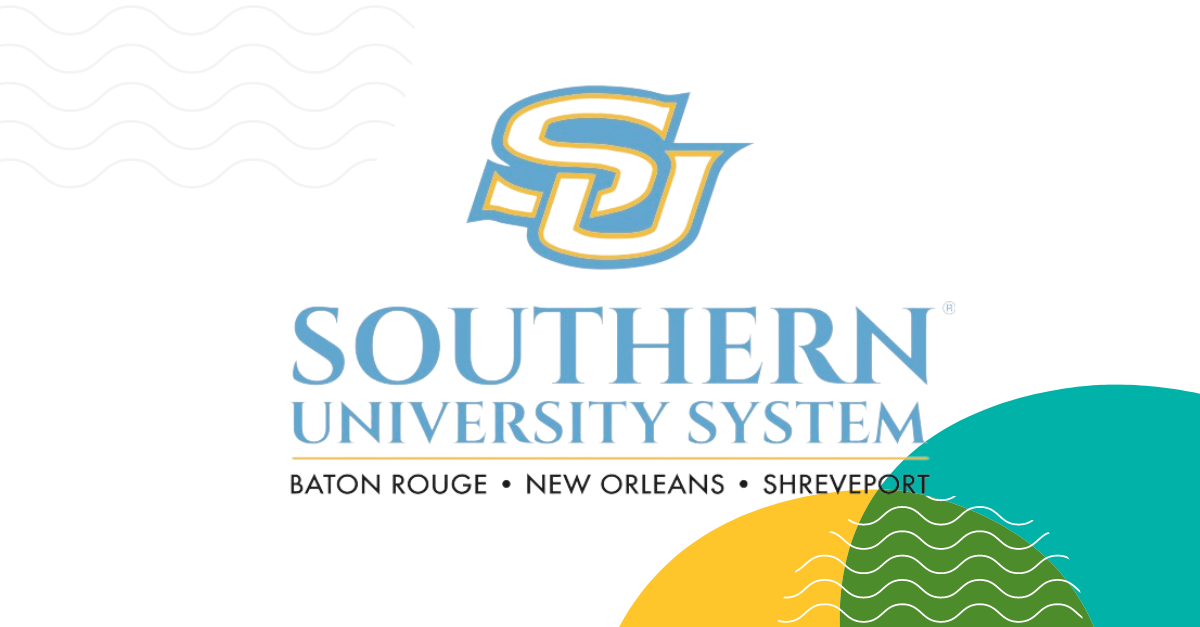 In continued efforts to provide students with accessible mental health care, the Southern University System recently announced its partnership with Togetherall to offer all students free 24/7 online peer-to-peer mental health support. The Togetherall portfolio of services will soon be available to students at all five campuses of the System: Southern University and A&M College, Southern University Law Center, and Southern University Agricultural Research and Extension Center in Baton Rouge; Southern University at New Orleans; and Southern University at Shreveport. Dr. ValaRay Irvin, Executive Director of the University Counseling Center at Southern's Baton Rouge campus, said,
Anxiety, depression, stress, suicidal ideation, loneliness and relationship issues were all challenges experienced by our students before the pandemic. However, after the pandemic, we saw a sharp rise in the number of students seeking assistance for these challenges. We learned that students found comfort in supporting one another, rather than turning to traditional counseling services. It gives us peace of mind to know that our students will receive accurate and effective assistance from Togetherall, and that the community will be monitored by licensed professionals, rather than having students turn to disreputable social media platforms or websites for answers.
See below recent news story which recently ran throughout Texas:
Although students and their mental health concerns have not necessarily changed since the pandemic, the noticeable increase in the need for services prompted Southern University to engage in this unique partnership with Togetherall. The added support of the online peer-to-peer service demonstrates the university's ongoing commitment to prioritizing student wellness and employing strategic solutions to best meet changing needs. Matthew McEvoy, President of Togetherall North America, said,
Concerns about the mental health of students in higher education have grown significantly over the past few years. Between classes, studying, extracurricular activities and social lives, students need support that is accessible to them when they need it. By partnering with Togetherall, the Southern University System ensures that its students have access to mental health resources they can trust to be safe, anonymous, nonjudgmental and all-inclusive.
Togetherall works closely with college communities to offer a 24/7 online platform that embraces the importance of anonymous peer-to-peer engagement, while also maintaining a regulated method with professional monitoring. Across the United States, Togetherall has partnered with more than 350 colleges and universities seeking to advance their mental health resources. In a recent survey of Togetherall members, 93% self-reported an improvement in their well-being after using the platform, 80% reported feeling less isolated, and 64% indicated they share thoughts and feelings on the platform because it is anonymous.
About the Southern University System
The Southern University System was created in 1974 by constitutional mandate, which fashioned it into the nation's only historically Black 1890 Land-Grant University System. Presently, the System comprises five institutions: Southern University and Agricultural and Mechanical College in Baton Rouge (est. 1880); Southern University Law Center (est. 1947) in Baton Rouge; Southern University at New Orleans (est. 1956); Southern University at Shreveport (est. 1964); and the Southern University Cooperative Extension Program (est. 1972) in Baton Rouge, which became the fifth component of the System in 2001 and is now named Southern University Agricultural Research and Extension Center. To learn more, go to SUS.edu.
About Togetherall
Founded in 2007, Togetherall is a leading online mental health service that provides millions of people throughout the United States, Canada, U.K., and New Zealand access to community and professional support 24 hours a day, 365 days a year. The service is proven to help those who are struggling with stress, isolation, anxiety and other common mental health issues. Togetherall partners with organizations in the corporate, education, health and nonprofit sectors. To learn more, visit togetherall.com.