Rowan University responds to diversity of student mental health needs by offering 24/7 support from Togetherall
Rowan students will now be able to sign up for Togetherall and benefit from receiving and providing support through our online peer-to-peer community.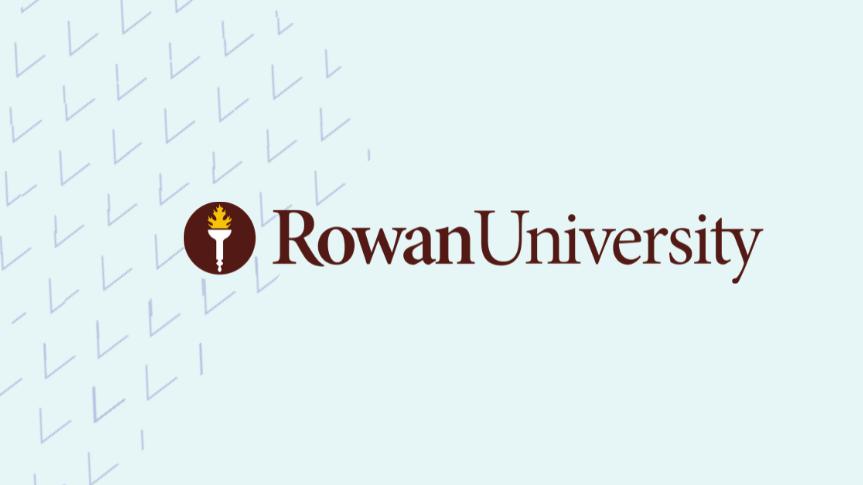 On Togetherall, interactions are anonymous and supervised by licensed mental health practitioners—empowering students to safely share their innermost thoughts and feelings 24/7.
The university is partnering with Togetherall as an extension of its existing relationship with ProtoCall Services, which provides after-hours counseling center coverage.
Rowan's new contract with Togetherall is one of several ways the university is evolving its student mental health program through the Wellness Center.
The University is also a member of JED Campus—a signature program of The Jed Foundation (JED) designed to guide schools through a collaborative process of comprehensive systems, program and policy development to build upon existing student mental health, substance use and suicide prevention efforts.
With this year's theme for Rowan's Wellness Center being "Together We Thrive," Togetherall's emphasis on safe, social connections as an integral part of student mental health and well-being makes the platform a natural fit.
"The Wellness Center makes it a priority that our students understand that it's okay not to be okay," said Amy Hoch, Associate Director, Wellness Center, Rowan University. "Living in the COVID 19 pandemic has been tumultuous for everyone, but this age group in particular is dealing with unprecedented levels of anxiety, depression and stress—and the impact of isolation and social injustice is significant. Students with minoritized identities are even more at risk for mental health issues.
Togetherall gives students an opportunity to connect anonymously with others experiencing similar challenges. Moreover, a huge selling point for us is that the platform offers the reliable safety net of having live clinicians monitoring the community in case there's a need for crisis intervention.

Amy Hoch, Associate Director, Wellness Center, Rowan University
"Nearly 18 months into the pandemic, we may be getting used to the way we have to live right now, but the fears and uncertainty are still real and persistent," said Matthew McEvoy, Senior Vice President and General Manager of Togetherall in North America. "We need to equip students with easy-to-use mental health resources they can access 24/7, so they can reach out for support the moment they need it, when those fears are at their most intense and an individual is most motivated to ask for help. This is what Togetherall is all about. College campuses like Rowan are showing their savvy and commitment by implementing a multi-faceted, stepped-care approach to student mental health that puts an emphasis on prevention."
Find out more:
Worldwide, Togetherall provides service to more than 200 post-secondary institutions and a population of more than 2 million students, with thousands of new members registering each month. To learn more about what we are doing and how we support people's mental health, contact us.