Rounding out mental health services for students with 24/7 clinically moderated peer-to-peer support
Stephen F. Austin State University chooses Togetherall to augment their existing supports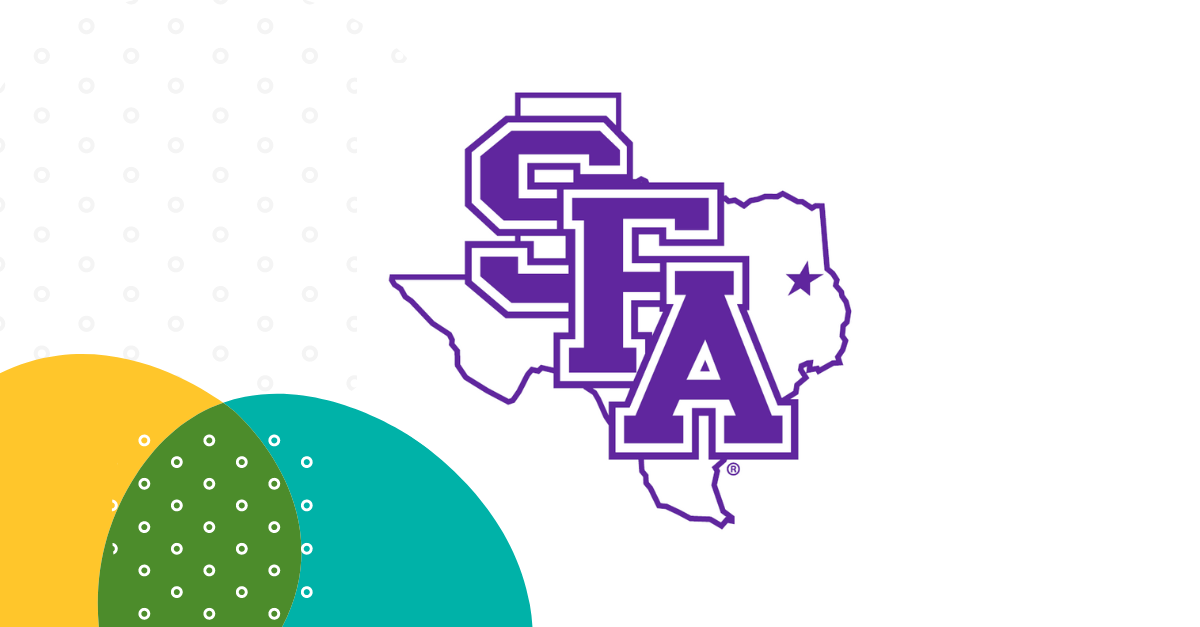 Students at Stephen F. Austin State University (SFA) can now access a clinically moderated mental health support resource where they can connect with a global community of peers with shared lived experiences. We are excited to announce that the university launched a partnership with Togetherall, a safe and anonymous space in which students can benefit by receiving and providing support 24/7. Togetherall's peer support platform is offered as an extension of SFA's existing mental health services via their Health and Wellness Hub, including individual, group, family, couple, and crisis counseling; psychoeducation and preventative education for students, staff, and faculty; and suicide bystander training.  
While they already have several mental health support systems in place for their nearly 12,000 students, 64% of whom are female, SFA was still facing challenges that led them to seek out Togetherall. Clare Fite, Director of Counseling Services, M.S., L.P.C., L.C.D.C., at SFA's Health and Wellness Hub, spoke of the data spikes indicating students' loneliness, isolation, grief, anxiety, and depression, in conjunction with a rise in crisis appointments, all of which pointed towards increased distress among SFA's population. The strain became apparent on resources in the Office of Student Affairs, as faculty were reporting issues with classroom management, attendance, and students' inability to follow through with academic responsibilities. It was clear to SFA's administration and the Health and Wellness Hub that something had to be done to further support their community. 
After vetting nine telehealth solutions to complement their existing mental health services, SFA decided on Togetherall. They arrived at this choice by involving an array of stakeholders on campus, including gathering student feedback to better assess community needs. They also discovered Togetherall's clinically monitored peer-to-peer platform was unique, and it stood apart from other services. SFA determined the peer support model filled a gap for more direct services that were already in place, helping provide more diverse options for those students who wouldn't typically seek traditional counseling.  
Regarding the rollout of Togetherall at SFA, Fite says it's been "surprisingly smooth." Togetherall provides a robust pack of communications materials to make setup easy and as seamless as possible, so students can start getting help as soon as they need it. Togetherall staff are also always available to answer questions and provide additional support to university counseling employees when they need assistance engaging the community, which can be one of the biggest hurdles, at first. Fite said, 
Our hope is that by partnering with Togetherall we can provide a resource where students can create deeper connections with one another. Therefore, allowing them to be better equipped to manage any emotional distress they are experiencing. 
Togetherall is available to 4.6 million students worldwide. In recent survey data, the vast majority of respondents cited feelings of depression and anxiety as their reason for joining. More than one-third of surveyed students reported that Togetherall is the only mental health support they are using. Registrant data also reflected the diversity of students using Togetherall, with 48% identifying as Black, Indigenous, or people of color (BIPOC), and 5% identifying as transgender or non-binary.
If you are interested in offering safe and scalable ways to support your students' mental health, contact us to find out more about Togetherall's online support community.