Rollins College expands student mental health programming by adding 24/7 peer-to-peer support from Togetherall
College responds to explosive growth in demand for counseling services by offering free access to a clinically monitored, anonymous online community, as well as an after-hours hotline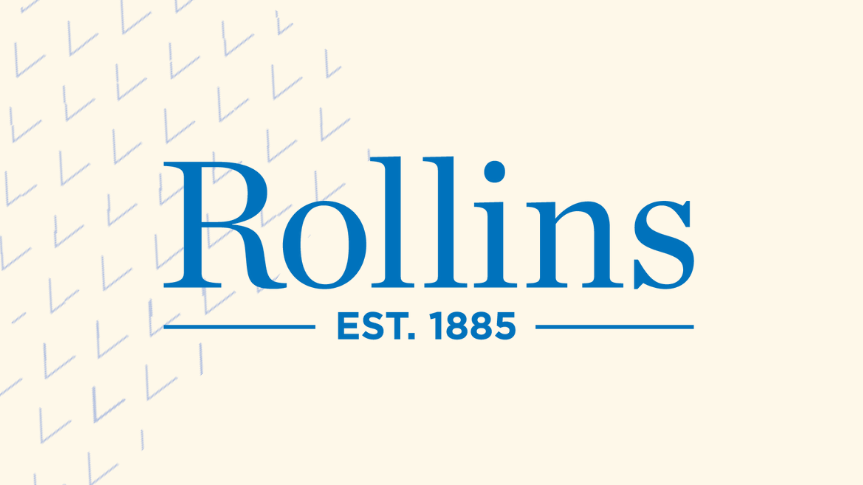 Rollins College students can now sign up for a powerful mental health support resource that's available to them at no cost, anytime and anywhere they have internet connection. Starting on October 12, Rollins students will be able to sign up for Togetherall and benefit from receiving and providing support through the online peer-to-peer community.
Interactions on the platform are anonymous and supervised by licensed mental health practitioners—empowering students to safely share their innermost thoughts and feelings in an inclusive environment. The college also recently added after-hours counseling center coverage through ProtoCall Services. 
Counseling and Psychological Services (CAPS) at the Rollins Wellness Center has always offered a variety of mental health resources to help students address a wide range of mental health issues that may interfere with academic progress and holistic wellness. When Rollins resumed fully in-person instruction in the fall of 2021, CAPS saw a 1600% increase in new students seeking support. 
In particularly high demand were after-hours services and resources that could be accessed without making a phone call. Recognizing the need for multiple points of entry in order to have the greatest impact and widest reach, Rollins responded to students' evolving needs by bolstering its availability of CAPS appointments, setting up an after-hours hotline and adopting Togetherall.  
"Togetherallis a natural addition to the spectrum of services we offer because of its low barrier to entry. As soon as students sign up with their Rollins email address, they can start connecting with their peers, right from their phones, anonymously and under the supervision of trained clinicians. Even if it's two o'clock in the morning, students can go on and get the support they need."

– Connie Briscoe, Director of the Wellness Center
"When you take a demographic that's already prone to anxiety, depression and high stress, and you put them through an unprecedented, global health crisis that completely upends their routines, it's no surprise that those feelings will be amplified," said Matthew McEvoy, Senior Vice President and General Manager of Togetherall in North America. 
"That said, there is no one-size-fits-all solution to student mental health concerns, as not everyone feels comfortable speaking to a counselor. For this reason, having peer-to-peer support resources in place, especially those that allow users to connect with each other anonymously, is crucial. Not only does Togetherall engage a wide swath of students who have never sought support for the issues that led them to join, it also engages a more diverse group of students than typically present for services at campus counseling centers." 
Worldwide, Togetherall is available to more than 2.5 million students, with thousands of new members registering each month. The effectiveness of the Togetherall community is further demonstrated by recent growth. Over the course of the 2020-2021 academic year, the number of student members in North America nearly doubled, with a corresponding increase in frequency of use.
In a recent survey of Togetherall members, nearly 80% of students indicated that their main reason for joining was feelings of depression, and 70% cited feelings of anxiety. More than one-third of surveyed students reported that Togetherall is the only mental health support they are using, including from loved ones. Survey data also reflected the diversity of students using Togetherall, with 46% identifying at BIPOC and 5% identifying as trans or non-binary. 
To access the service, Rollins students can go to the mobile-responsive webpage togetherall.com and enter their academic email address to register. 
Find out more
Worldwide, Togetherall is available to more than 2.5 million students, with thousands of new members registering each month. Contact us to find out more.