Phoenix College delivers 24/7 clinically moderated mental health peer support to students
Prioritizing students' emotional wellbeing with Togetherall's peer-to-peer platform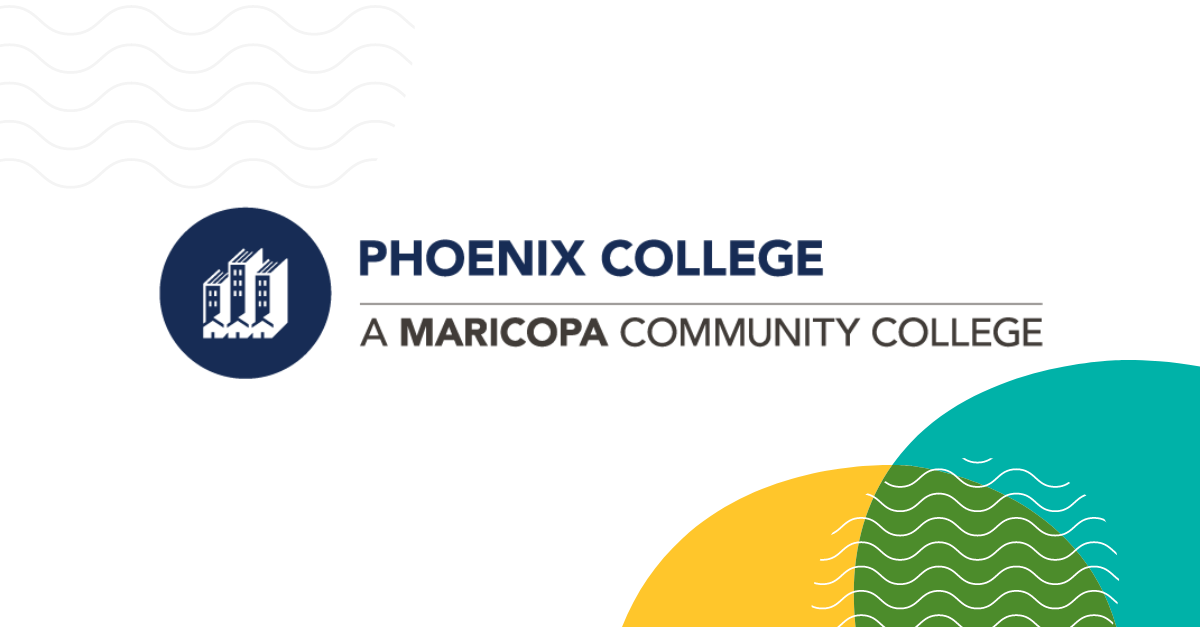 We are pleased to announce Phoenix College's partnership with Togetherall. Students at Phoenix College, one of the nation's oldest higher education institutions, can now access a 24/7 clinically moderated mental health support resource where they can connect with a global community of peers with shared lived experiences. Phoenix College offers Togetherall's platform in addition to its existing services via their Counseling Center, which primarily provides more academically-oriented supports. 
Phoenix College is one of 10 institutions in the Maricopa County Community College District. Its 50-acre urban campus sits in the heart of Phoenix, Arizona and serves as a center of learning for more than 12,000 students earning a two-year degree, preparing for transfer to a four-year institution, or completing a professional certificate. Designated as a Hispanic Serving Institution (HSI) college, Phoenix College's student population is unique among its sister colleges in the District. 65% are the first in their family to attend college, and many are students from outside the U.S., representing roughly 100 countries and 50 different languages. More than 80% of Phoenix's students successfully transfer to four-year colleges and universities to continue their studies. With this unique student population comes unique needs that need to be identified before the appropriate combination of support can be provided.   
At the onset of the COVID-19 pandemic, existing mental health services shifted quickly to phone, video, and limited in-person appointments. That was a tall task for the Center's two full-time counselors who are supporting more than 12,000 students. As the pandemic evolved, Center staff grew increasingly concerned about their ability to continue providing both virtual service delivery and in-person support as they returned to an in-person environment. Even more alarming was the increased demand for support services and the shift of needing more mental health services to complement academic ones. Roberto Villegas-Gold, Ph.D., District Counseling Council Co-Chair, said:
We are trying to shift the conversation with students. We want them to know that if they are experiencing any challenges or insecurities, we are here to help them—and that there is no stigma for needing help.
To better understand post-pandemic student needs, the District's Counseling Council formed a Mental Health Taskforce, charged with reviewing the mental health needs of students and how the District's 10 colleges are meeting—or not meeting—those needs. The Taskforce quickly uncovered significant challenges facing their students including the reluctance to seek help due to stigma, lack of mental health literacy, feelings of isolation, and financial constraints when trying to access adequate mental healthcare. Dr. Villegas-Gold said:
Given the literature and what we uncovered, we concluded we needed a peer-to-peer solution and selected Togetherall as our preferred platform. Students face obstacles in their academic journey. We see Togetherall as a fundamental component of our approach to giving students the support to overcome challenges and being able to advance toward achieving their dreams.
The District's Mental Health Taskforce expects that Togetherall's services will allow them to provide support for students who may be experiencing mental health challenges that can be prevented through early intervention. Their plans also include creating a referral source for students looking to learn more about what they are experiencing, and eventually use Togetherall to launch a peer network that is trained to provide outreach, presentations, and workshops to other students at Phoenix College. 
Togetherall is available to 4.6 million students worldwide. In recent survey data, the vast majority of respondents cited feelings of depression and anxiety as their reason for joining. More than one-third of surveyed students reported that Togetherall is the only mental health support they are using. Registrant data also reflected the diversity of students using Togetherall, with 48% identifying as Black, Indigenous, or people of color (BIPOC), and 5% identifying as transgender or non-binary.   
If you are interested in offering safe and scalable ways to support your students' mental health, contact us to find out more about Togetherall's online support community.