Grinnell College adds digital peer-to-peer support to its Spectrum of Care Model
Diverse, rural college integrates digital peer support alongside existing mental health services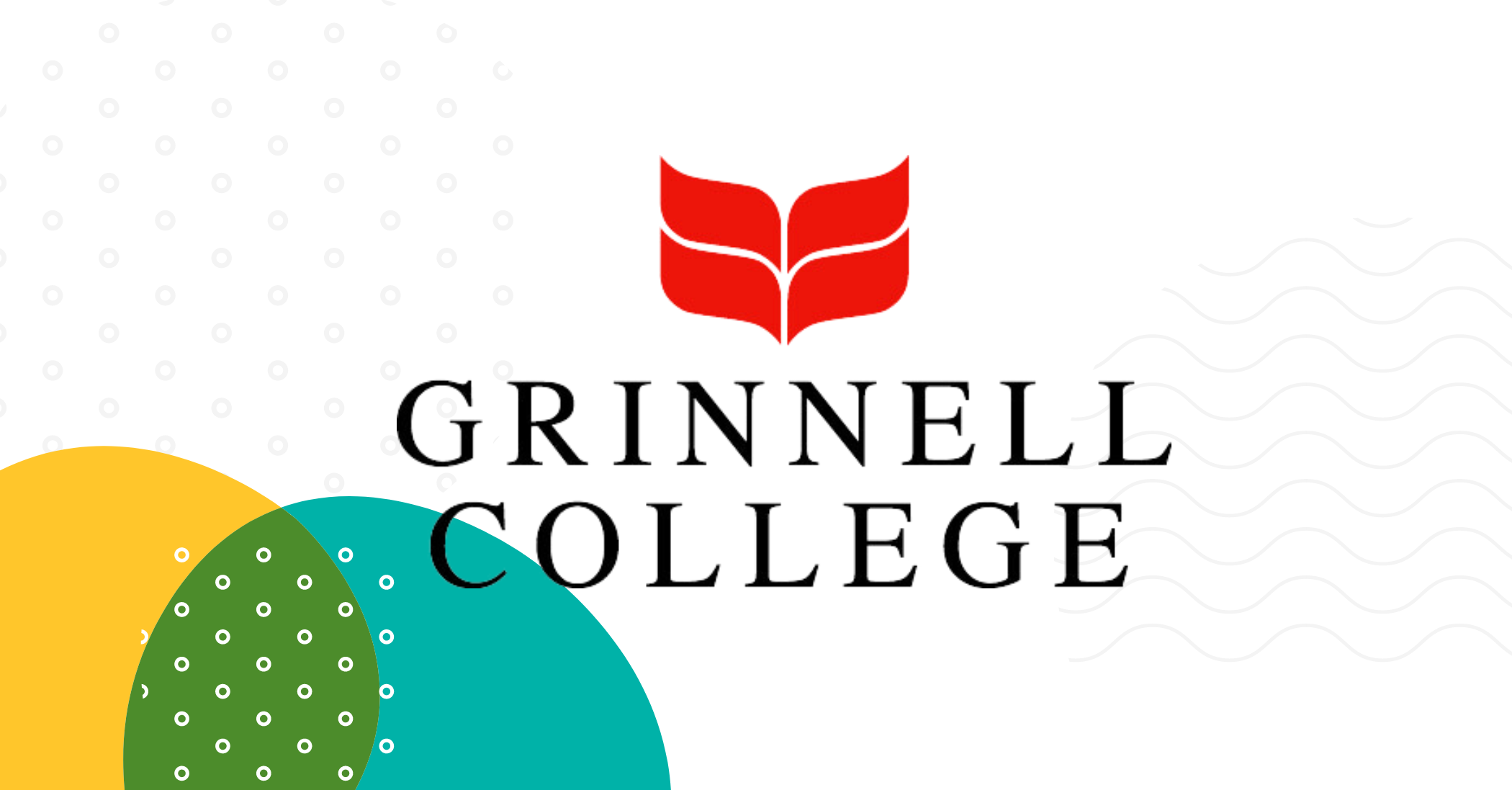 We are thrilled to announce that students at Grinnell College can now access a clinically moderated mental health support resource where they can connect with a global community of peers with shared lived experiences. The University launched a partnership with Togetherall, a safe and anonymous space in which students can benefit from an online peer-to-peer community by giving and getting support 24/7. Grinnell College offers Togetherall's platform in addition to their existing services within the Spectrum of Care Model, including in-person counseling and group therapy.   
In the rural town of Grinnell, Iowa, is Grinnell College, a small, liberal arts college home to 1,750 students. Almost half (48%) of Grinnell's student body identifies as Black, Indigenous, or a Person of Color (BIPOC), as well as the College having a prominent international population (over 15%). Grinnell takes a holistic approach to caring for their unique student community; while there may be fewer than 2,000 students, their population is diverse in make-up, many are far from home, and they're all quite a distance from an urban area with plentiful mental health support options.  
Grinnell College was looking for a peer support option to fill that gap in their Spectrum of Care Model. Grinnell's Student Health and Wellness (SHAW) advances the College's mission and strategic plan by providing person-centered care and services supporting the physical, mental, and social well-being of all students, as well as supporting the holistic health of the campus community. They offer free on-campus short-term counseling, access to free 24/7 counseling services through Virtual Care Group, group therapy, and individual therapy workshops, psychoeducation and mental health outreach, and support/case management through their mental health nurse for referrals to off-campus providers for long-term therapy. Togetherall's digital peer support is a critical offering to integrate alongside these other services, as an anonymous, peer-to-peer mental health service will reach different students than those currently utilizing existing supports. 
Terry Mason, Ph.D., Dean for Health and Wellness at Grinnell College, and his team evaluated other peer-to-peer services before finally bringing on Togetherall. In deciding to bring on Togetherall, Dr. Mason said it was the clinical moderation piece that swayed their choice – that is, real, live clinicians overseeing Togetherall's community round-the-clock and intervening when necessary. 
Dr. Mason said,
I'm thrilled that Grinnell College will partner with Togetherall to provide a peer-to-peer support network for our students. This will be an important addition to our Spectrum of Care Model that we use at the Student Health and Wellness department.
Togetherall looks forward to a successful partnership with Grinnell College and supporting their students throughout 2023 and beyond. 
---
About Togetherall   
Togetherall is available to 4.6 million students worldwide at more than 450 colleges and universities. In recent survey data, the majority of respondents cited feelings of depression and anxiety as their reason for joining. More than one-third of surveyed students reported that Togetherall is the only mental health support they are using. Registrant data also reflected the diversity of students using Togetherall, with 53% identifying as Black, Indigenous, or a Person of Color (BIPOC), and 7% identifying as transgender or non-binary.         
If you are interested in offering safe and scalable ways to support your students' mental health, contact us to find out more about Togetherall's online community.