El Camino College adopts digital peer support service, including Togetherall's new Trained Peers Program
Large, diverse community college brings on clinically moderated peer support in addition to Trained Peers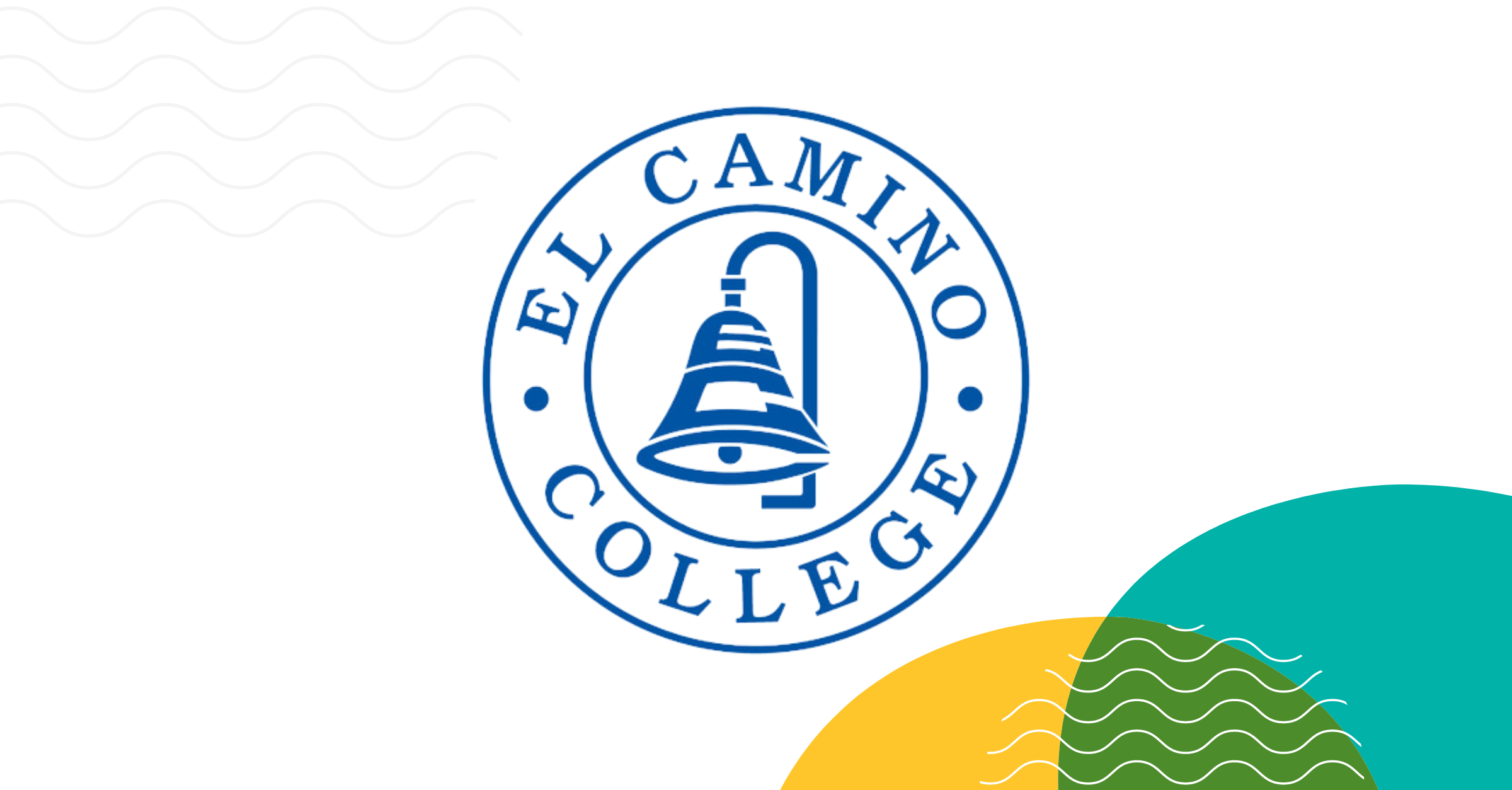 We are thrilled to announce that students at El Camino College can now access a clinically moderated mental health support resource where they can connect with a global community of peers with shared lived experiences. The College launched a partnership with Togetherall, a safe and anonymous space in which students can benefit from an online peer-to-peer community by giving and getting support 24/7. El Camino College offers Togetherall's platform in addition to their existing services, including in-person and virtual counseling, group workshops, and other peer support options. 
Based in Alondra Park, California, El Camino College is a community college home to nearly 20,000 students. Very diverse in its make-up, 78% of El Camino's student body is non-Caucasian; specifically, 47% Hispanic, 13% Black or African American, 12% Asian, 12% Caucasian, and 11% Race/Ethnicity unknown. With such an eclectic student population on a community college campus, where some students are full-time, some are part-time, reaching and supporting a population with such diversified needs is challenging.  
El Camino currently offers a host of other mental health support services, including peer support, but they needed an option that provided clinical oversight for the community to ensure a self-sustaining service that was safeguarded 24/7. Togetherall's new add-on service, our Trained Peers Program, also had huge appeal for El Camino, as they had Student Health Ambassadors eager to help their peers by gaining real-world mental health experience from trained clinicians. 
Susan Nilles, Nurse Practitioner and Student Health Center Coordinator at El Camino College said,
"In terms of the community, clinical moderation was very important to make sure students were safe while engaging in their conversations. The Trained Peers program clinical moderation was a selling point to move forward. They wanted that engagement with license clinicians."
In speaking to the future of a partnership with Togetherall, Nilles said,
"El Camino College is especially excited about Togetherall's new Trained Peers Program! We've been specifically looking for a way to get our Student Health Ambassadors trained by experienced mental health professionals, so they gain the skills and knowledge necessary to provide support to fellow peers in an anonymous, virtual space, anytime, anywhere, 27/4, 365 days a year!" 
Togetherall looks forward to a fruitful partnership with El Camino College and supporting their students throughout 2023 and beyond. 
---
About Togetherall   
To date, Togetherall is available to 4.6 million students worldwide at more than 450 colleges and universities. In recent survey data, the majority of respondents cited feelings of depression and anxiety as their reason for joining. More than one-third of surveyed students reported that Togetherall is the only mental health support they are using. Registrant data also reflected the diversity of students using Togetherall, with 53% identifying as Black, Indigenous, or a Person of Color (BIPOC), and 7% identifying as transgender or non-binary.         
If you are interested in offering safe and scalable ways to support your students' mental health, contact us to find out more about Togetherall's online community.