Delgado Community College (DCC) provides clinically moderated peer support for their diverse student body 
Togetherall helps DCC students connect through safe, risk-managed community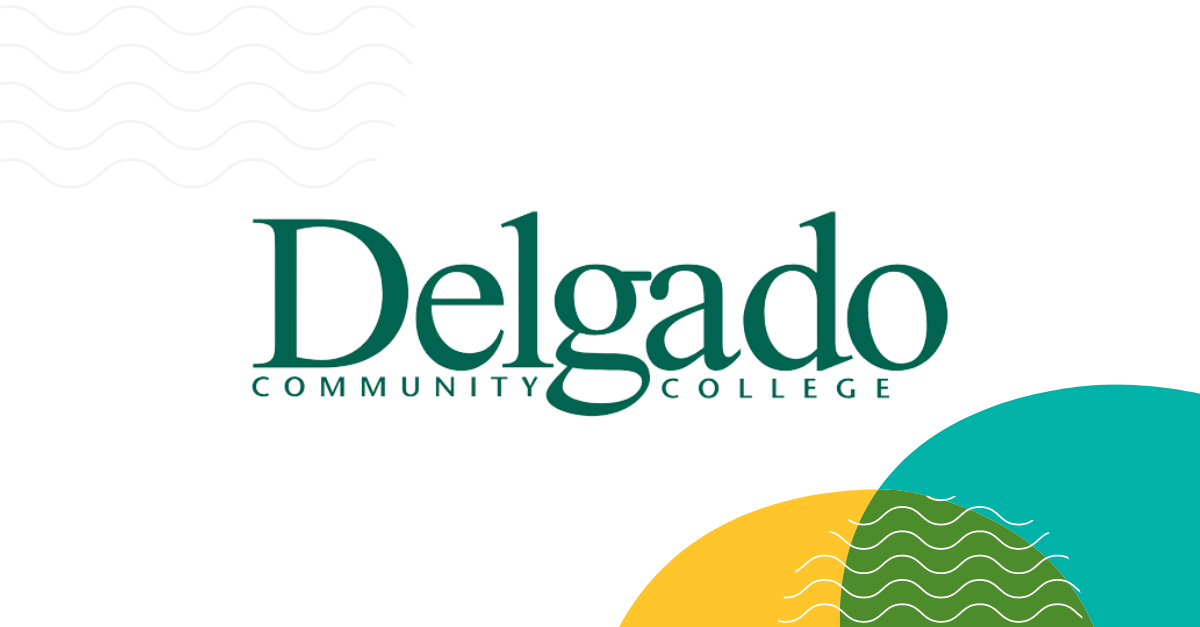 We are pleased to announce that students at the Delgado Community College (DCC) can now access a clinically moderated mental health support resource where they can connect with a global community of peers with shared lived experiences. The college launched a partnership with Togetherall, a safe and anonymous space in which students can benefit from an online peer-to-peer community by giving and getting support 24/7. DCC offers Togetherall's platform in addition to their existing services, including a substance abuse prevention program and partnering community center. 
Based in New Orleans, Louisiana, with campuses sprawled across the metropolitan area, Delgado Community College (DCC) is a commuter institution with a diverse student population of over 12,000: 46% of DCC's students are Black, 32% are White, 11% are Hispanic, and more than half of the population is over 25. With a diverse student body, comes a wide range of mental health needs, and a dispersed population presents challenges of reach and engagement. Scott Borne, Program Manager of Behavioral Intervention and Risk Assessment at DCC, and his team recognized the need for additional support. Borne said,
Students were getting 'lost in the shuffle', and situations were escalating with a need for a more primary and secondary intervention.
Borne and his staff identified the need for easily accessible, more immediate, comprehensive services. Over a period of time, staff observed the student feed on the college's mobile app, on which students were frequently seeking support from their peers. This observation of students' help seeking through peer support, combined with the administration's other identified needs, aligned with Togetherall's service model. Borne said,
I believe it will fit with other services by the dissemination of information through Togetherall, and via word of mouth as existing services are more likely to be communicated among our students. We want to provide a more accessible, comprehensive, personalized resource to connect our students to various support services, which also allows for intervention in crisis as necessary.
Togetherall is founded on clinical rigor: we are the leading, clinically moderated, peer-to-peer support service, and the only service of our kind that provides 24/7 clinical oversight with real, live, licensed clinicians. This round-the-clock oversight ensures a safe and vibrant community, and immediate intervention, if the need arises. This structure will allow DCC's students to connect with their peers in a safe, risk-managed environment. Borne said,
Clinical moderation is important, as we are a commuter institution with several campuses and sites in the region.
Togetherall welcomes Delgado Community College to our community, and we look forward to supporting their students into 2023 and beyond. 
Togetherall is available to 4.6 million students worldwide. In recent survey data, the majority of respondents cited feelings of depression and anxiety as their reason for joining. More than one-third of surveyed students reported that Togetherall is the only mental health support they are using. Registrant data also reflected the diversity of students using Togetherall, with 48% identifying as Black, Indigenous, or People of Color (BIPOC), and 5% identifying as transgender or non-binary.    
If you are interested in offering safe and scalable ways to support your students' mental health, contact us to find out more about Togetherall's online support community.