How Peer-to-Peer Support is a Catalyst for Continued Mental Health Success
By Evan Ozmat. Evan Ozmat is working as a Recovery Support Navigator at the University at Albany's Collegiate Recovery Program. His work is aimed at supporting students in recovery and creating and promoting a Recovery Ready Community at the University at Albany.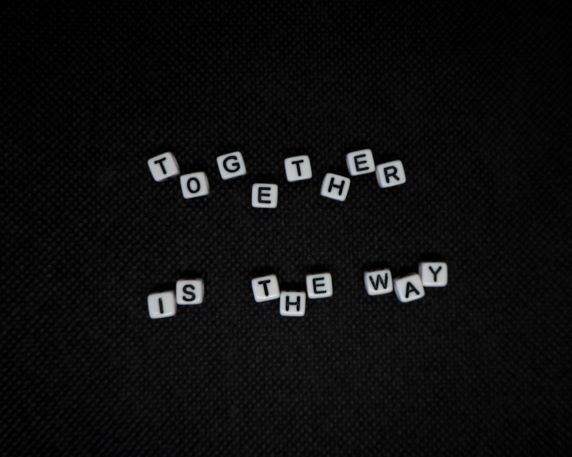 Peer-to-peer support: the gateway to success
Individuals in recovery from addictions often rely on peer-to-peer support – forming these relationships with others in similar situations is crucial in building a solid foundation for success and lessens chances of relapse.
Hearing the stories of individuals who are in long-term recovery helps to establish the credibility and effectiveness of other recovery support services, because it makes participants feel safe and validated, giving them the confidence to take the next step in recovery. This is especially true for individuals who are newer to, and earlier in their own recovery. While peer support services may differ in their approaches across in-patient and out-patient settings, both typically focus on improving several common factors associated with successful recovery. These include:
Increasing readiness to change
Belief in one's ability to overcome challenges
Maintaining psychological and emotional well-being
Providing support, structure, and opportunities to get involved
Moreover, the relationships people form through peer-to-peer recovery support can be a gateway to accessing additional services.
Breaking the stigma of substance abuse through anonymity
The often-overwhelming stigma associated with substance use and addiction makes it necessary to provide a safe space where people can share their experiences without reservations. What makes some peer-to-peer support services more attractive than others is the element of anonymity – often removing participants' fear of being judged or disenfranchised and allowing more authentic and organic conversations.
Though critical to effective peer recovery support, the need for confidentiality and anonymity limits the amount of data about the benefits of peer recovery support. More often, data is collected from users self-reporting outcomes.
One solution to this problem has been the establishment and evolution of visible community recovery resources that both combat addiction-related stigma and provide data on how effective peer recovery support is.
Formalizing peer-to-peer support with recovery centers and training
Organizations led by individuals in recovery, their families, and allies have utilized the Recovery Community Center (RCC) Model to formalize the delivery of peer-to-peer recovery support. RCCs services tap into many of the common factors associated with successful recovery:
They are physical recovery-oriented sanctuaries that function as a recovery resource
Visibly anchored in the heart of their communities
Seek to actively put a face on recovery
Peer support volunteers in these centers aid others in navigating their local health systems, and these centers maintain a structured schedule of workshops, trainings, educational sessions, and social events designed to enhance recovery. Research has shown that in the first 3 months of engaging with peer-to-peer recovery support, individuals experience significant improvements in abstinence, substance use problems, psychological well-being, and quality of life.
Training for peer-to-peer support within the community
 Peer-to-peer mental health support offered by individuals who may not be in recovery themselves can also help prevent alcohol and drug use. To serve in this capacity, these individuals must receive additional training aimed at building knowledge and increasing confidence in supporting individuals in recovery. These trainings should include areas such as: the neurobiology of addiction, appropriate language to use with individuals in recovery, the historical stigmatization of substance use and addiction, the long-term nature of the recovery process, and information about recovery supports available in their local communities.
Receiving recovery support from well-trained peer-to-peer mental health supporters is more likely to offer benefits like those gained from the support offered by peers who are in recovery. Additionally, peer-to-peer mental health supporters with a strong working knowledge of addiction and recovery are better able to support people who are exploring/creating individualized recovery plans that support their long-term recovery. The challenge remains that while the RCC model is proven to be effective in addressing mental health well-being, many institutions are unable to establish robust in-person peer-to-peer support centers. In this case, online sources, where support is available 24/7, whenever and wherever support is needed, become extremely relevant.
Togetherall and peer-to-peer support
Togetherall continues to work in partnership with universities (more than 200+ to date) to offer scalable enhancements to already existing mental health support programs on campus – its 24/7 anonymous and monitored by licensed clinicians. The platform allows students to access peer support whenever they need it most. In fact, 64% share their stories on Togetherall simply because it is anonymous.
As a result, Togetherall is also able to reach more diverse populations of student users, because they feel safe and validated within the Togetherall community. Forty percent of registered users identify as BIPOC, 22% are ages 25+, and 5% identify as trans or non-binary. Additionally, 55% of users reported that they shared something about their mental health for the first time on Togetherall, indicating that the fear of being stigmatized is lessened within the platform, leading to more positive outcomes related well-being, quality of life, and long-term recovery.
Over 175 universities, colleges and education institutions use Togetherall. Contact us to learn more about Togetherall or sign up to get a closer look at the platform.