Exploring the role peer interventions can play in addressing mental health inequities at colleges and universities
Sara R. Abelson, MPH, co-investigator and lead for diversity, equity and inclusion projects, Healthy Minds Network, discusses the ways online peer-to-peer platforms help elevate equity and inclusion.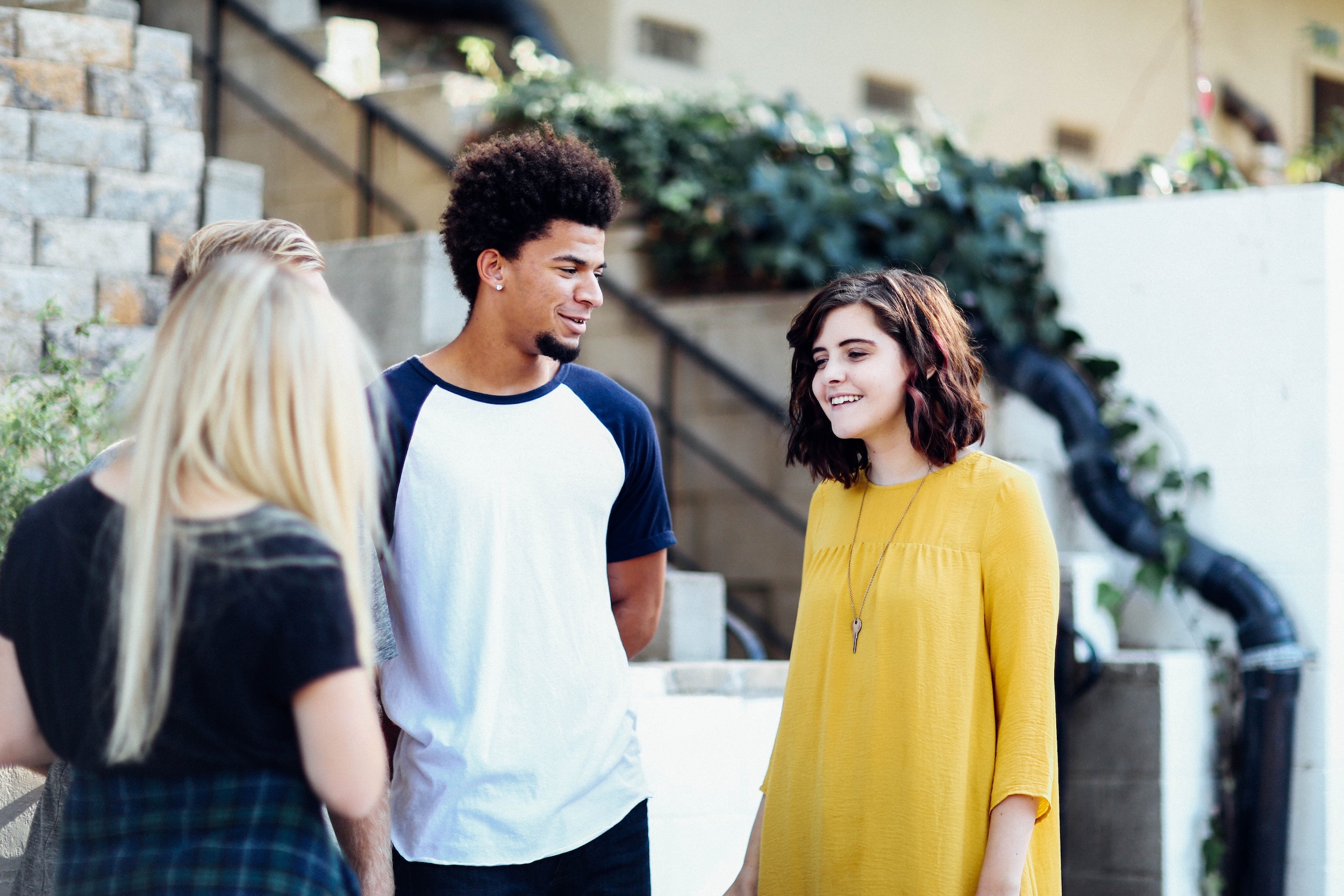 Interventions involving peers are known to be effective in improving a wide range of health outcomes (Davidson, Bellamy, Guy, & Miller, 2012; Ramchand et al., 2017; Webel, Okonsky, Trompeta, & Holzerner, 2010). There is a robust history of using peers to prevent, reduce severity, or manage consequences of disease (Davidson et al., 2012; Ramchand et al., 2017). Peer approaches may be particularly important and effective for addressing mental health concerns (Fuhr et al., 2014; Gidugu et al., 2015; Kirsch et al., 2014; SAMHSA, 2012). 
In higher education, peers impact student well-being in numerous ways, with well-documented effects on behavior, health, and academic outcomes (Mayhew et al., 2016). I've seen this first-hand in my research, scholarship, and practice over the last 20+ years. This work has included serving as a Co-Investigator and Lead for Diversity, Equity, and Inclusion projects with the Healthy Minds Network, Vice President of Student Wellbeing at the national nonprofit Active Minds, and recently completing a comprehensive socioecological review of the evidence-base for addressing student mental health at colleges and universities, forthcoming in Higher Education: Handbook of Theory and Research. Peers greatly influence student learning and development in college (Astin, 1993, 398; Kuh, 1993; Whitt, Edison, Pascarella, Nora, & Terenzini, 1999). They are often the first to know when students are struggling and affect help-seeking (Brownson, Becker, Shadick, Jaggars, & Nitkin-Kaner, 2014; Drum, Brownson, Denmark, & Smith, 2009; Eisenberg, Hunt, & Speer, 2012). They have a hugely important role to play in shaping campus climate and policies related to mental health (Sontag-Padilla et al., 2018, 2016). As a result, a wide range of peer programs have been developed and adopted at colleges and universities nationally over the last few decades (Caporale-Berkowitz, 2020).  
Reaching Marginalized and Underserved Students
Based solely on the impact that successful peer interventions can have on mental health, there's a lot riding on making such opportunities available to students. But the stakes get even higher when we look at today's campus communities. As colleges and universities become increasingly diverse with regard to gender, race, ethnicity, generational status, ability status, and sexual orientation (U.S. Department of Education, 2012), peer-led programs may provide an avenue for developing and delivering culturally sensitive and responsive mental health prevention and intervention (Dubovi & Sawyer, 2018; Heys & Wawrzynski, 2013). 
Healthy Minds research demonstrates that  not all students experience equal burdens when it comes to mental health concerns and the degree to which students are being served by college and university counseling centers isn't equitable either.  
We have found a higher prevalence of mental health problems exists among: 
Undergraduate compared to graduate students

 

Transgender and gender-nonconforming students compared to cisgender students

 

Cisgender females compared to cisgender males

 

Lesbian, gay, bisexual, and queer students compared to heterosexual students

 

Students from low socioeconomic backgrounds compared to those from backgrounds defined by a higher socioeconomic status

 

Arab/Arab American students compared to other racial/ethnic groups

 
Cisgender males, international students, first-generation and low-income students, and BIPOC students are less likely toreceive mental health services than their peers (Eisenberg, Hunt, Speer, & Zivin, 2011; Lipson, Kern, Eisenberg, & Breland-Noble, 2018). 
Mental health programs today must consider and uniquely address the diversity of the student population. They also must remedy vast mental health service gaps by understanding and removing barriers that prevent marginalized students—especially BIPOC populations—from accessing services. 
There are many potential benefits to using peer interventions for advancing equity and inclusion goals in mental health programs. These include allowing for more time and interaction, as well as an informality that increases comfort level, as opposed to a clinical setting. In offering a diversity of peer communities, colleges also offer the ability for those seeking and giving help to connect with people who have shared experiences and can support each other in a context that resonates culturally and personally. This last attribute is also important in normalizing a student's feelings and helping to overcome the mental health stigma, because instead of being on the outside looking in, students become part of a group with similar needs. 
Togetherall as part of the Equation
The digital age and innovative new online platforms have diversified schools' opportunities for connecting students to peer communities and interventions. Offering online platforms that facilitate safe interpersonal interventions, such as Togetherall, can remove multiple barriers to seeking support. This is achieved by meeting students where they are—that is, online, from their home, school, work, etc.—providing 24/7 support, reducing financial concerns and removing negativity sometimes associated with a certain physical setting, as well as providing a broad, deep community of peers, which makes it much more likely a student can and will connect with someone who understands their specific lived experiences. For example, BIPOC and LGBTQ+ students consistently report having greater mental health needs and difficulty accessing others who share their experiences. However, Togetherall generally sees a higher percentage of BIPOC, trans and nonbinary students, for example, using the platform, compared with the number who present for services at traditional counseling centers (40% of registered users of Togetherall identify as BIPOC, 5% as trans or non-binary). Finally, the added benefits of clinical monitoring and crisis escalation, when needed, let students engage safely and with greater confidence.  
In closing, it's worth noting that peer interventions may also help address another axis of mental health inequity in higher education. Four-year institutions typically have greater resources and mental health supports than community colleges and community college students face greater barriers to accessing mental health care than students attending 4-year institutions (Lipson, Phillips, Winquist, Eisenberg, & Lattie, 2021; Sontag-Padilla et al., 2016). Peer programs, especially those online and available from anywhere at any time, may offer an important avenue for supporting the mental health needs of commuter, working, and parenting students, as well as others, attending community colleges with fewer mental health providers. In summary, bringing peer interventions into the online era carries strong potential for enhancing accessibility, equity and inclusion for college and university student mental health. 
Over 175 universities, colleges and education institutions use Togetherall. Contact us to learn more about Togetherall or sign up to get a closer look at the platform.