Covid-19 and the continuing quest to combat isolation for college and university students
COVID-19 has propelled leadership and faculty through several isolation "crash courses"—adding layer after layer of considerations that need to be addressed for the health of students and the entire campus community.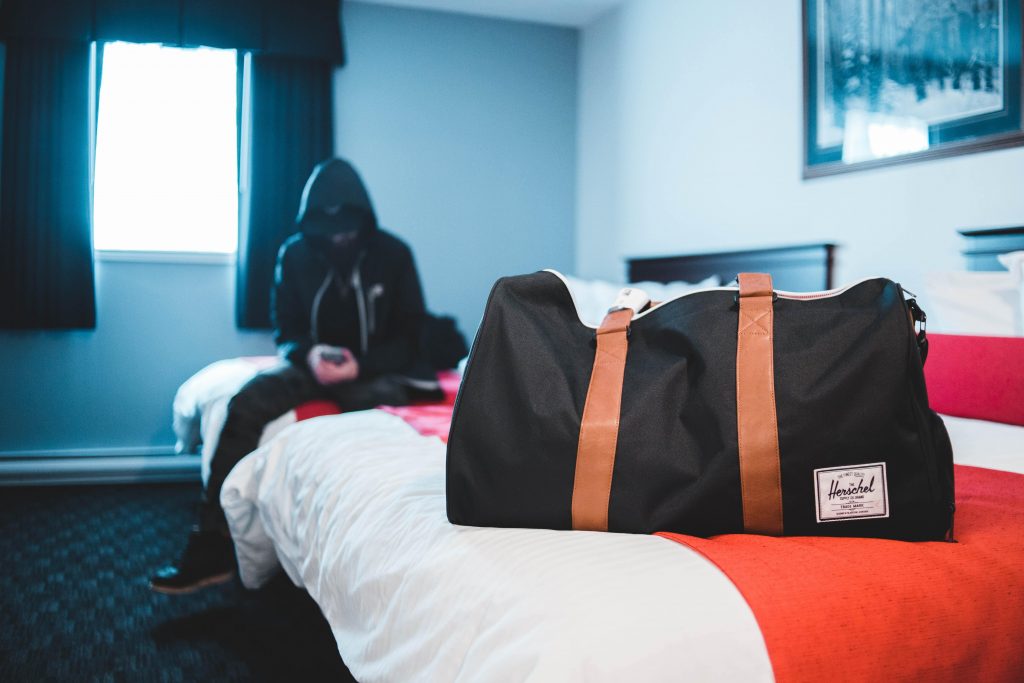 Consider these scenarios offering a glimpse of college life this spring. There's the freshman—pandemic-bound at home with her parents and sibling—taking all online classes. We have the student who's living alone in an apartment and would typically commute to campus but is now taking all classes online. There are a few students residing on campus, and each one of them is almost completely quarantined, restricted to one-person-per-dorm-room living and prohibited from congregating in the lounge. And we have two seniors sharing a loft a few blocks off campus, utilizing a hybrid class schedule during the week but remaining homebound on weekends because most of the things they looked forward to now that they've reached at 21 are closed.
Now, take a second to rank these situations based on the level of student isolation. Which student is likely to feel the most isolated from his or her school, peers and overall benefits of campus life—that during "normal" times would have been theirs for the taking?
It's a tough, nearly impossible task, right? Each of these unique scenarios is far from ideal—and far from what college students traditionally expect when they strike out on their own, take the collegiate world by storm and embrace all their newfound freedoms and opportunities. In today's higher-education environment, isolation isn't just about being physically isolated. Despite schools' continuous work toward providing the most effective and safest options for learning and socialization during the pandemic, the reality is that issues surrounding isolation have become much more complex. So have the mental health challenges that come with them.
Last March, stay-at-home orders drove isolation. It was frustrating but "doable," because everyone was in the same boat, and the hope was it would be a short-term situation. Come the fall semester, when it became evident COVID-19 wasn't going away quickly, and schools delayed their start date or conducted the first few weeks online only, anxiety around isolation increased. While schools did their best to provide opportunities for limited togetherness, isolation remained a factor, with the added dimension that, even with others around them, people still experienced loneliness and loss. Now, approaching spring 2021, there's a whole new complexity of isolation issues stemming from the reality that people can be part of, and function as, one community—such as a college campus—and still find themselves separated, lonely and anxious.
All of this leads to a critical point: Individuals who may not look isolated can suffer from isolation just as much as the person quarantined alone. Even a student living with a few peers or having some socially distanced interaction during a weekly in-person class can still feel isolated from family, friends or the normal life they once knew. Furthermore, these students may ask themselves, "How can I feel isolated when I'm with my schoolmates/family/friends?" If students believe this indicates something is wrong with them, it pushes them deeper into a spiral of isolation, anxiety and depression—putting them at greater risk for mental health issues.
Identifying students who feel isolated and intervening with support before risk levels escalate is a very complex process. However, an important starting point—one that is universal in combating isolation, regardless of the situation, personality, anxiety level, etc.—is normalization. Normalization means guiding a student to find someone who has had a similar experience. Someone who can say, "You're not alone in this." Someone who shuts down the voice saying, "There's something wrong with you" by saying, "Hey, you're more normal than you think."
Giving individuals resources to locate people who help normalize their feelings and continue to provide peer support is a focal point for Togetherall. In fact, since the pandemic, approximately 50% of our platform users are feeling less isolated. Moreover, our data shows that, after normalizing their isolation and engaging with peers to better understand the feelings that go with it, many users find they don't need professional therapy. Through facilitating a peer-to-peer support environment that fosters normalization is certainly not the sole solution to isolation issues, it does provide a valuable foundation and puts in place pathways to overall better mental health.
For more information, please sign-up for our white paper: Easing Covid-19's Grip on College Campuses in 2021 by Exploring Isolation and Supporting Normalization.