Togetherall partners with IDRF to provide mental health support to Canadian Youth
Togetherall and the International Development and Relief Foundation (IDRF) are to work together to provide Canadians aged 16+ with access to anonymous, peer-to-peer, mental health support.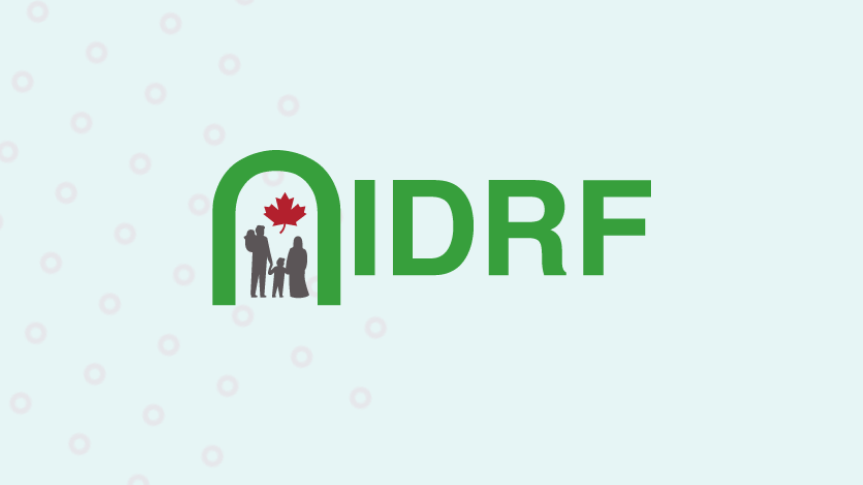 IDRF focuses on initiatives that advance the lives of Canadian youth through educational support, job readiness training and career planning. The partnership with Togetherall aims to support young people, who at such a critical stage of life, could benefit greatly from Togetherall's mental health support community.
Support needed to get job ready
As part of its work, IDRF actively invests in the success of future generations through its "Get Job Ready" program, which teaches young Canadians to successfully navigate the job market.
"Access to Togetherall's online platform will connect participants and alumnus from Get Job Ready with other youth, to express their thoughts and concerns related to mental health and provide access to online resources that will improve their health and well-being," says IDRF's Chief  Executive Officer, Mahmood Qasim.
The new partnership is supported by RBC Future Launch – the Royal Bank of Canada's 10-year, $500 million commitment to helping Canadian youth prepare for the future of work. One of the four pillars of the RBC Future Launch program is helping youth to enhance their mental well-being – in addition to providing networking opportunities, developing skills, and finding practical work experience.
Togetherall will provide access to young people through existing RBC Future Launch partners, of which the IDRF is the first.
No experience, no job
Canadian youth face a rapidly changing economy where technology will disrupt more than 25% of jobs in the next decade. They also frequently encounter the "No Experience, No Job" cycle, where employers are reluctant to hire recent graduates. Add to this having to navigate education and job-seeking during a global pandemic and it becomes clear that tools to help young people cope are much needed.
"During a global pandemic and an uncertain future of work, young Canadians need connections to mental health support more than ever," says Matthew McEvoy, Togetherall's SVP & GM, North America.
In a recent survey of Togetherall student members, nearly 80% indicated that the main reason for joining was feelings of depression, and 70% cited feelings of anxiety. Nearly 50% of young members surveyed do not have regular contact with a healthcare provider for the issues that led them to seek support.
Providing access to a community to seek support is part of a range of measures needed to help youth gain the confidence to both start and excel in their careers.
Breaking the cycle with community support
"We recognize the importance of mental well-being on a young person's ability to achieve success and their success directly impacts the strength of our workplaces, schools and communities," said Valerie Chort, Vice President, Corporate Citizenship, RBC. "Through our partnership with IDRF and Togetherall, RBC Future Launch will help to provide mental health supports and services to help address barriers including the low recognition of early signs and symptoms of mental health struggles, a lack of peer support networks, and a disconnected system of care."
Speaking about the partnership, IDRF's CEO, Mahmood Qasim said:
IDRF welcomes our new partnership with Togetherall & RBC Future Launch to support young Canadians overcome the challenges related to mental health. In the era of COVID-19 and constant lockdowns, our youth are more likely to encounter anxiety and depression during these uncertain times.
Togetherall is thrilled to work with both RBC and IDRF to connect with young Canadians. We're proud to provide our supportive community to Canadian youth so they can navigate this challenging time and enter the workforce with confidence and a community behind them.
Contact the Togetherall team if you would like to find out more, or to provide access to people, students or employees you work with.