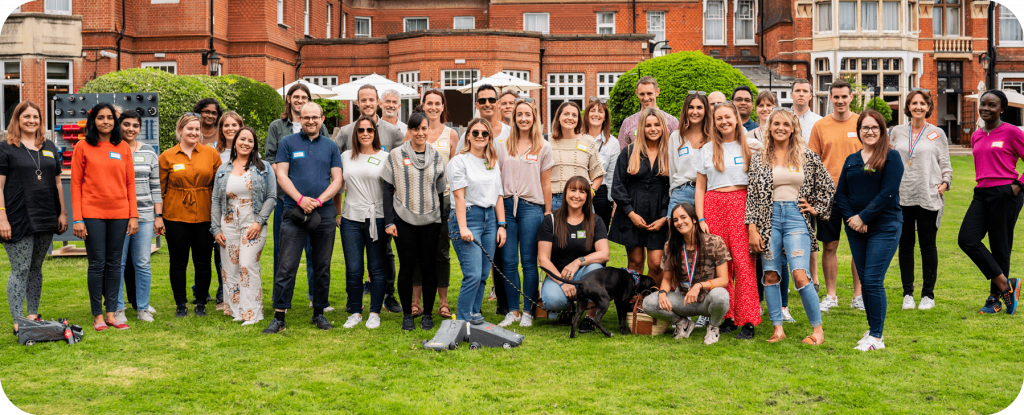 We offer support, at any scale, for populations big and small. We work with educators, employers, healthcare systems and many organisations in-between. Access is free to end-users with a low per-person cost, paid for by partner organisations. More than 250 private and public organisations across the UK, North America and New Zealand provide access to our community.
Our mission is supported by FPE Capital, a leading tech-based growth equity investor, and Impact Ventures UK, the pioneering investment fund that enables purpose-driven organisations to thrive.
Digital innovation since 2007
Founded in 2007 in the UK, we were an early innovator in using digital tools to support mental health. Stigma about mental health issues was widespread and we saw the world needed a safe, judgement-free space for people to share feelings and support each other with issues such as stress, depression, anxiety and coping with the pressures of life.
Over a decade later, we are known as Togetherall: a vibrant, helpful and welcoming community looked after by a clinical team and mental health professionals who provide 24-hour support to our members. While our name and technology has developed, our mission remains: giving as many people as possible instant access to safe support.
Diversity and Inclusion
With a charter to provide mental health support to anyone who needs it, our community is open to everyone – celebrating diversity and welcoming all, regardless of difference. Togetherall is a place for people of all ethnicities and cultures, ages, educational levels, sexualities, genders, and religions as well as people with no religious beliefs.
Our members commit to making Togetherall a non-judgmental, empathetic and respectful place, enshrined in principles they agree to when joining.
Anonymity between members and the team of mental health professionals monitoring the platform empowers people who might fear judgment or stigma to open up about their feelings safely.
Careers
Togetherall is growing! We're looking for brilliant people with a passion to make a difference to people's wellbeing. We're a tech-led business with clinical oversight at our core, so there are a range of ways to make a difference. If you're interested in joining Togetherall, click the button to find out more about careers in digital mental health.