University of Central Florida students can now be part of the Togetherall community
UCF students have now access to Togetherall, which will help them navigate mental health challenges online safely and anonymously.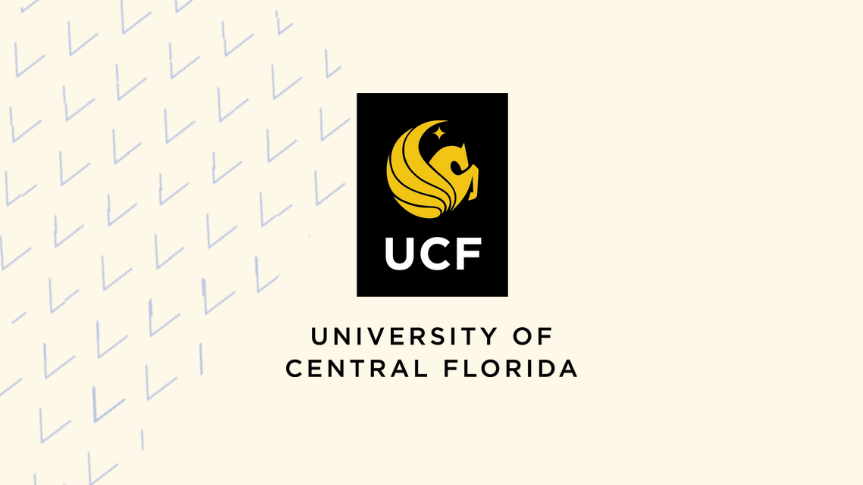 Togetherall, launched by UCF's Counseling and Psychological Services (CAPS), will give UCF students the ability to connect directly with other college students – both at UCF and other participating schools – to find support and resources for common mental health challenges.
Togetherall provides a safe and anonymous peer-to-peer support network that allows participants to connect through online message boards to share their feelings, chat with others experiencing similar struggles, and offer help to one another. The system is facilitated and monitored by licensed mental health professionals who encourage engagement and guide students to resources.
"The most common reasons college students seek counseling are anxiety, depression, stress and relationship issues," says Karen Hofmann, Director of CAPS. "The pandemic exacerbated mental health issues and we know our students have been experiencing more isolation and disconnection during this challenging time."
In addition to a variety of workshops and outreach events, CAPS offers individual and group counseling sessions both in person and virtually. Togetherall supplements these resources, offering real-time support mechanisms online to students around the clock, regardless of their location or time of day.
"CAPS serves about 8-10% of the student population, but there are many students who will not seek counseling services to manage their issues, whether that is due to stigma about getting help for mental health or scheduling conflicts. Togetherall will add another platform to our continuum of care and students will have to look no further than their phone or computer to get support."

Karen Hofmann, Director of CAPS at UCF
Through Togetherall, students can also conduct self-assessments and take self-paced classes on dozens of topics, like substance use, time management, goal setting, coping with grief of loss, and managing anxiety and stress.
"For many students, college brings new mental health challenges or magnifies feelings that were already present," says Matthew McEvoy, senior vice president and general manager of Togetherall in North America.
"The Togetherall community helps to normalize that depression or anxiety or stress by connecting users who are dealing with the same issues or have overcome similar struggles. Togetherall is a safe space where they can find each other and anonymously, without fear of judgement, work through their shared lived experiences together."
While users and their information are completely anonymous, Togetherall moderators, who are all licensed clinical professionals, have the ability to reach out directly to participants who may be in danger of self-harm.
The launch of the Togetherall system at UCF coincides with Suicide Prevention Awareness Month. Suicide is the second leading cause of death among people ages 10 to 34 and the 10th leading cause of death overall in the U.S., according to the National Alliance on Mental Illness. According to the Center for Collegiate Mental Health, anxiety and depression have been increasing over the last 10 years for students seeking counseling.
UCF is using Higher Education Emergency Relief Funds for Togetherall and will offer the system for at least a year.
Find out more
Worldwide, Togetherall provides service to more than 200 post-secondary institutions and a population of more than 2 million students, with thousands of new members registering each month. To learn more about what we are doing and how we support people's mental health, contact us.