School of the Art Institute of Chicago (SAIC) provides clinically moderated digital peer support for their students
Togetherall helps SAIC students find support through peer community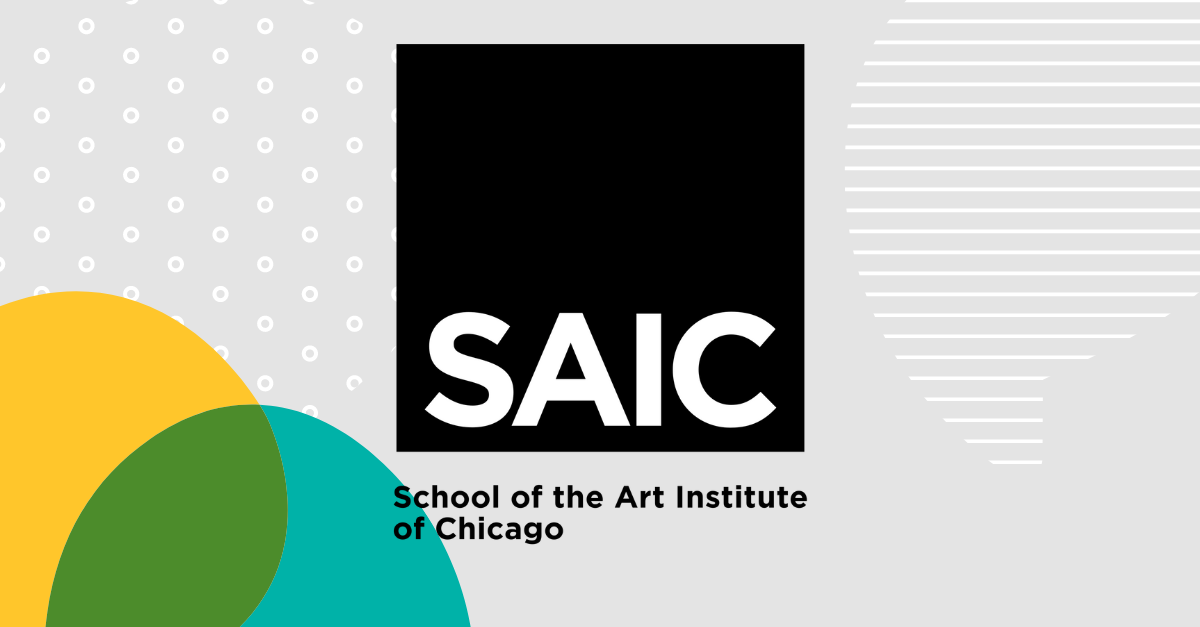 We are pleased to announce that students at the School of the Art Institute of Chicago (SAIC) can now access a clinically moderated mental health support resource where they can connect with a global community of peers with shared lived experiences. The Institute launched a partnership with Togetherall, a safe and anonymous space in which students can benefit from an online peer-to-peer community by giving and getting support 24/7. SAIC offers Togetherall's platform in addition to their existing services, including direct clinical counseling and Protocall's crisis call center. 
With an urban campus based in the heart of Chicago, Illinois, the School of the Art Institute of Chicago (SAIC) is home to nearly 4,000 students, of which 61% are from out-of-state. A diverse student body, drawing folks from all over the US and beyond, SAIC has a widespread set of mental health needs to address and support. Dr. Mike Pietrus, Director of Counseling Services at SAIC, said, 
Like a lot of schools, we have been noticing the impacts of loneliness and disconnection in our students, which have been exacerbated by the pandemic and social, algorithmic technologies. Also like many schools, we have sometimes struggled to provide enough direct clinical services, with the resources we have, to meet the increasing quantity and complexity of mental health concerns on campus. While university counseling centers could certainly benefit from more staff, and in some cases a lot more staff, we also need to diversify the programs and resources we are offering.
In considering all of the options for additional mental health supports to offer students, Dr. Pietrus and his colleagues focused on peer support to augment existing services. SAIC was awarded the Garrett Lee Smith (GLS) grant, in which grantees are funded by the Substance Abuse and Mental Health Services Administration (SAMHSA) to support suicide prevention work in campus communities. Dr. Pietrus said it was in writing their proposal for the grant that he and his team were reminded of the importance of peer support and the difference it can make in helping students grow and thrive during their college years. Dr. Pietrus said, 
In working with Togetherall, we are hoping to meet our digital native students where they are at and provide a digital platform for them to make healthy, positive, and supportive social connections. The hope is that Togetherall will empower students to tap into the time-tested values of community, connection, and conversation. Talking with peers is healing for all of us, and if Togetherall can help our students feel more connected, heard, and understood, then I believe it will have a powerful impact on our campus mental health.
Togetherall is one component of the mental health supports SAIC will be offering to students since receiving the GLS grant, and Dr. Pietrus' hope is that the peer support community will be one option for students in a wellbeing ecosystem. Dr. Pietrus said, 
While there is generally a healthy dialogue and awareness about mental health issues on our campus, we felt that adding a safe, anonymous online peer support network could play a huge role that we did not realize was even possible. By including Togetherall as a partner in our grant proposal, we wanted to highlight and acknowledge the crucial role of connection and community in our campus mental health initiatives.
Round-the-clock clinical moderation is an element of Togetherall's peer support community that sets us apart from other comparable services. We have real, live, licensed clinicians moderating the community 24/7 to ensure students' safety, escalating situations to in-person intervention when necessary. Dr. Pietrus asserts key insights when he speaks to the inadequacies and risks of social media as a place for mental health support: 
I think that clinical moderation is the key feature that really sets Togetherall apart. We know that our students are discussing their mental health in many corners of the internet including social media sites like Facebook, Twitter, Instagram and TikTok, but also in other online forums like Reddit and Discord. We recognized that this is a natural thing for young people to talk about their mental health and seek support in the forms of communication that are most comfortable to them, but we also recognized that there are a lot of risks and dangers in disclosing and communicating on these platforms. The hope is that the clinical moderation that Togetherall provides, can effectively address these risks and dangers, while preserving, and hopefully elevating, the kinds of authentic and organic dialogues that our students are craving. 
We are proud and excited to partner with the School of the Art Institute of Chicago and support its students into 2023 and beyond. 
About Togetherall  
Togetherall is available to 4.6 million students worldwide. In recent survey data, the majority of respondents cited feelings of depression and anxiety as their reason for joining. More than one-third of surveyed students reported that Togetherall is the only mental health support they are using. Registrant data also reflected the diversity of students using Togetherall, with 51% identifying as Black, Indigenous, or a Person of Color (BIPOC), and 5% identifying as transgender or non-binary.      
---
If you are interested in offering safe and scalable ways to support your students' mental health, contact us to find out more about Togetherall's online support community.