Gregor Henderson joins Togetherall as Strategic Adviser
We are delighted to welcome Gregor Henderson as Strategic Adviser to Togetherall.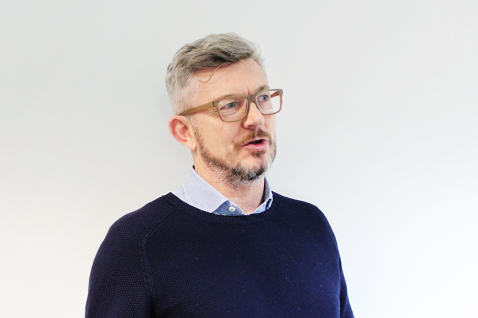 Gregor has a high profile nationally and internationally in the mental health space and was the Director of Mental Health for Public Health England for 8 years.
Gregor has over 20 years experience of leading national work on policy and delivery in mental health, public and population health across the UK and internationally. Gregor brings strategic expertise to our health strategy and will chair our research committee.
Gregor is passionate about improving population mental health and for mental health support to be more accessible at local, national and international levels. This aligns firmly with Togetherall's vision.
He says: "Having led successful national delivery programmes for population mental health for Government, I am convinced of the need to harness and develop effective local and national digital solutions and platforms to widen access to early intervention, prevention and support services and to help manage demand on traditional services.  Togetherall is impressive, its clinically led and moderated peer-to-peer community service has huge potential and has a key place/core role in population health delivery."
Gregor carefully curates the organisations and projects he likes to partner and work with and says:
"Togetherall's commitment to working for social impact, diversity and equality is attractive for me, as it is important that innovation for mental health online has a strong social mission and purpose and that the benefits are accessible to all those who need support."
As a published author on subjects ranging from prevention and promotion in population mental health to community-centred approaches, Gregor is well known as a speaker and thought leader at conferences internationally.
Henry Jones, CEO Togetherall, says: "I am excited that Gregor has chosen to work with us. His combination of strategic and content knowledge expertise in mental health coupled with his real-world experience of delivering population mental health programmes and services brings an invaluable perspective to our work as well as his energy and enthusiasm for our mission. We are delighted to have him on board."