How Wandsworth CCG Alleviated Pressure on Existing Services with Togetherall
The London Borough of Wandsworth was able to help hard-to-reach residents and complement existing mental health services with Togetherall.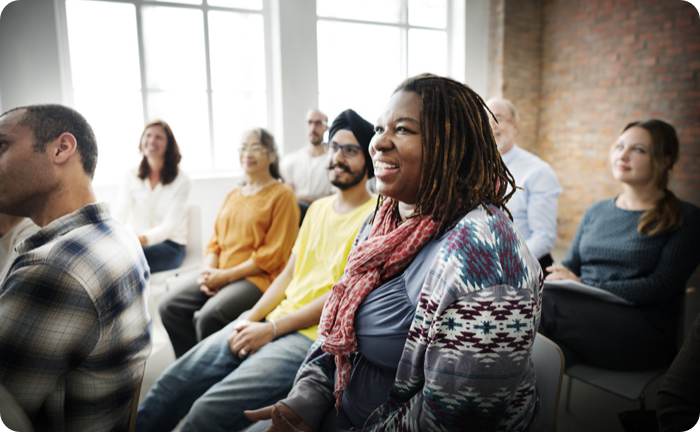 The client
The London Borough of Wandsworth has a diverse population of over 300,000. Among its activities, Wandsworth Clinical Commissioning Group (CCG) supports the local Improving Access to Psychological Therapies (IAPT) service.
The challenge
Wandsworth CCG's existing services were coming under increasing pressure, with greater numbers of residents needing support. Wandsworth CCG wanted to:
connect residents online with innovative, low-level mental health and wellbeing support, reducing costs of service delivery, increasing self-management and decreasing waiting times for existing services
engage with harder-to-reach residents (especially male residents and people in BME communities – UK-wide, some 75% of those struggling with mental health issues cannot or will not reach out for support)
provide a service that complements Wandsworth's existing mental health services
offer solutions for early intervention and crisis prevention
be scalable and cost-efficient.
How we helped
Commissioning Togetherall has allowed Wandsworth CCG to offer its residents (through their healthcare professionals) safe and clinically moderated 'wrap-around' support, 24/7. Residents can discuss mental health issues without stigma, embarrassment or fear. The service provides them with Togetherall's Support Network (24/7 anonymous peer support, moderated and facilitated by specially trained counsellors) and Guided Support (online programmes to help learn new coping skills and self-management techniques in relation to a range of tropics, including anxiety, depression, smoking, weight loss and relationships). Since 2012, LiveTherapy (one-to-one counselling and CBT) has been available through referral from a GP or IAPT service. Togetherall has enabled Wandsworth CCG to offer low-level mental health support to residents at scale, and without putting additional pressure on already-stretched services.
Results
Over 4,000 Wandsworth residents have registered for Togetherall services, with the scale of the partnership increasing as demand increases. With good marketing and training of healthcare professionals to promote referrals, Togetherall has taken much of the strain from stretched services. 25% of those registered are male and 17% come from the BME community, showing that progress is being made in targeting harder-to-reach residents. In a recent survey, 86% of Wandsworth members said that using Togetherall services had helped to improve their personal wellbeing, with 92% of Live Therapy members satisfied with their treatment and, crucially, recovery rates (using IAPT standards) of 58%, 10% above the UK national average. Togetherall has been estimated to provide cost savings to Wandsworth CCG of £370 per member per year, through reduced need for other services.
Find out more
If you'd like to know more about Togetherall and see how it could work for your people, click the button below to book a demo with one of our team.