Going digital: How Lancashire CCGs digitise their population mental health services using Togetherall
How Lancashire CCGs have used digital technologies to support their population's mental health using Togetherall.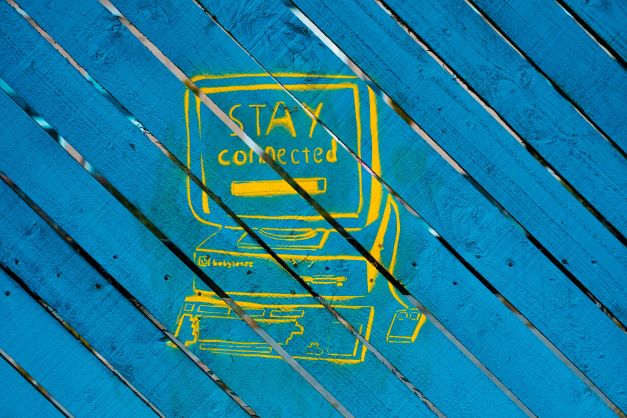 In 2015, Chorley, South Ribble and Greater Preston (CSRGP), two Clinical Commissioning Groups (CCGs) in Lancashire, now part of the Lancashire and South Cumbria ICS, were looking for a digital IAPT provider and digital mental health support resource that encompassed a person-centred approach and offered 24/7 safeguarded support.  
The need for an 'all-in-one' place
Patient feedback collected by the CCGs contained elements of confusion over which service to use and whilst other services provided digital therapy or other online support, CSRGP wanted to reduce confusion by streamlining services.  
In 2015, they tested Togetherall by commissioning a small number of licenses that GPs and healthcare professionals could refer their patients to. Within a year, the CCGs needed to increase the number of licenses available due to the popularity of referrals. In 2019, the CCGs adopted a population-wide approach to make sure all residents could access Togetherall.  
As Togetherall was implemented as an early intervention and prevention resource, a high value was placed on every registration because it indicated lessening use of more stretched resources, such as in-person services and GP appointments.  
Outcomes
To date, over 7,200 residents of CSRGP CCGs have registered on Togetherall. In CSRGP CCGs' most recent annual survey: 
'immediate access' was the most important feature that influenced a persons' decision to join Togetherall. 

 

67% of those aged 16-24 said 'being available 24/7' influenced their decision.

 

38% aged 25+ stated they 'preferred online' support.

 
Furthermore, the CCGs offering of Togetherall's Live Therapy has seen 423 patients of CSRGP CCGs receive 3,655 number of therapy sessions.  
Reaching more and more people
As a result of CSRGP CCGs' reputation for innovation within the NHS, neighbouring CCGs and public sector bodies have looked to them for best practice services to embed within their own areas. 
Since launching in 2015 with CSRGP CCGs, Togetherall has been successfully implemented within the wider Lancashire region to provide access to mental health support to over 680,000 people, via Fylde and Wyre CCG, Blackpool CCG, East Lancashire CCG and Blackburn with Darwen Council and 390,000 residents within Morecambe Bay and West Lancashire CCGs. 
Success through constant engagement
Togetherall has worked hard in partnership with CSRGP CCGs to boost engagement and adoption of the  service. This includes a variety of offline and digital materials to promote the service, press announcements, social campaigns, shared content, working with NHS communications teams, GP's, education providers and direct-to-consumer channels to increase awareness and uptake of the service.  
The CCGs are especially pleased with the extent of engagement activity and promotional materials provided by Togetherall. The regular and continued support provided by Togetherall has been welcomed and prompt action has been taken when needed. Examples include where the service, at the request of the CCGs, attended a university open day to promote their service; attended a local suicide prevention event and attended GP training sessions for show and tell events to highlight referral pathways.

Janet Ince, Mental Health Transformation Manager of CSRGP CCGs