How Stockport Council uses Togetherall to support its diverse community
Stockport Council commissioned Togetherall as a tool to help the population combat isolation and loneliness during lockdown.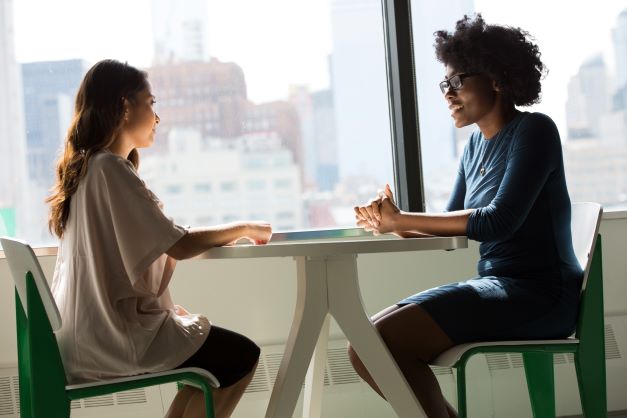 Tackling the growing challenges of a diverse population
Stockport Council, like other local areas across the country, has been hugely impacted by the pandemic and has faced a number of issues with health and social care, including:  
an ageing population with increasingly complex care needs and at higher risk of isolation and loneliness

.

 

more children and young people living in low-income households with a higher likelihood of facing difficulties with their mental health

.

 

a period of economic challenge that affects the incomes and wellbeing

 

of the most vulnerable people in Stockport

.

 
When Stockport commissioned Togetherall back in May 2020, the council had just started to see the effects of the pandemic on its population's mental health, but they knew they needed to find a service that could face up to those challenges.  
"The emotional wellbeing and mental health of everyone matters – now more than ever – with the emotional and mental impact of the lockdown undoubtedly beginning to take its toll. Providing support to residents is a key focus of Stockport Council, and a great way to do that is to ensure we provide access to the right services."

Cllr Elise Wilson, Leader of Stockport Council, May 2020
Togetherall: digital, anonymous solution available to everyone 
As many in-person wellbeing services were forced to close because of the pandemic, Stockport Council decided to invest in digital tools, such as Togetherall, to continue supporting the wellbeing of its residents during this challenging period.  
"Togetherall has enabled people to reach out when perhaps they wouldn't have asked for help previously. The fact that it's anonymous and online means that those who were afraid to talk because of fear of stigma, now have a safe environment where they can open up."

Kadie Ratchford, Commissioning Officer Adult Social Care, Stockport Council
The fact that Togetherall is available to everyone aged 16+ in Stockport, has also helped approach everyone in the community, from the youngsters to the elder population.  
Togetherall's Stockport members are one of the most age-inclusive group in the Togetherall community, with over a quarter (27%) sitting in the 45+ age group and another quarter (25%) in the 25-34. Additionally, 16% of Stockport Togetherall members are between 16 and 24 years old and almost 30% are between 35 and 44. 
"Togetherall has helped bridge the gap between all our residents, regardless of their age, gender or household status," Kadie said. "We have been given so many resources to signpost the service by the Togetherall, from social media content to printed flyers that we distributed to every household in the area."  
"Having a vast option of engagement material has been especially useful to make sure we reach every part of the community."

Kadie Ratchford, Commissioning Officer Adult Social Care, Stockport Council
Looking ahead 
As Stockport Council continues to focus its wellbeing strategy on prevention, community asset and integration, Togetherall has become a crucial function in their delivery of mental health support and tools for residents. Looking to the future, the Council hopes to see fewer people getting severely ill with their mental health and in need of hospital treatment. Togetherall, which focuses on early intervention, plays a key part in providing access to people with low to moderate mental health issues or for those who just need a safe space to talk.  
"Having the peer-to-peer community, the courses and the reassurance that it's regulated by professionals 24/7, all in one place, has helped close the gap between services we had prior to the pandemic. Togetherall works very well with other wellbeing tools we offer and gives residents an additional place to turn to when they need help."

Kadie Ratchford, Commissioning Officer Adult Social Care, Stockport Council
Find out more:
If you want to support your population with 24/7 mental health support, contact us to set up a demonstration, or click the button below.