Togetherall is appointed to the APUC framework and ranked first for online support
Further information is available on the Advanced Procurement for Universities and Colleges Buyers Portal.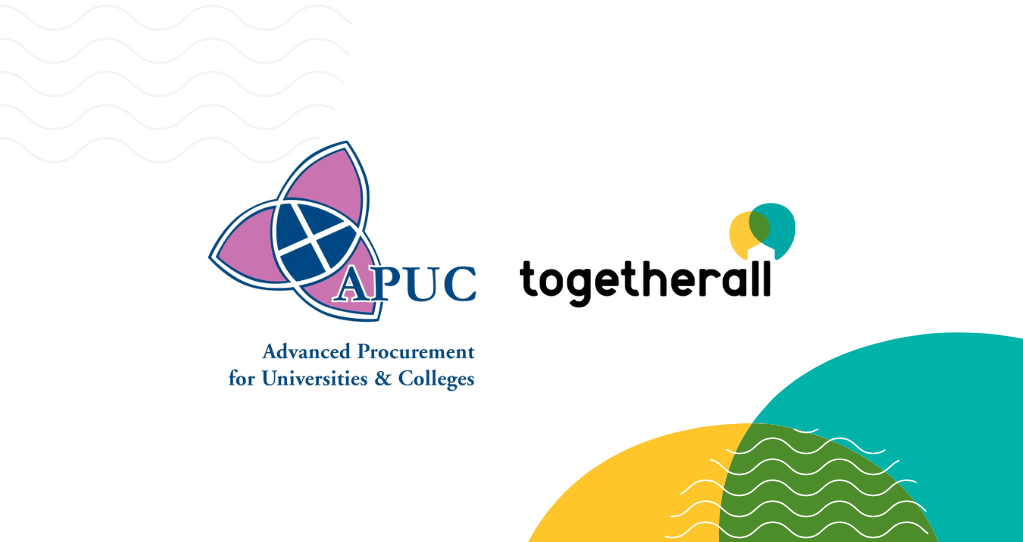 Bringing a vibrant peer support community to Scotland's landscape of digital mental health services
Togetherall is delighted to announce that we have been accepted for the appointment to the online support and assistance services Lot of the APUC Student Assistance Services framework agreement for and have also been ranked no. 1 for this Lot.
As the procurement centre of expertise for all of Scotland's universities and colleges, APUC's core vision is "to maximise the value of Scotland's investment in further and higher education by working in partnership with institutions to support and enable sustainable innovation in procurement and shared service optimisation".
Further information about this Framework Agreement is now available on the APUC Buyers Portal. This resource provides access to a searchable database of collaborative agreements available to APUC member organisations.
"We're excited to be a part of the APUC framework agreement, making it easier for Scottish colleges and universities to implement the right services to support their staff and students. We're also honoured to be top ranked in online support and assistance services. Togetherall is passionate about making mental health support accessible at scale, and we look forward to the continuation of support for the Scottish population."

– Henry Jones, CEO, Togetherall
Togetherall provides a safe and supportive digital community which is available to our members 24 hours a day, 7 days a week. Within the community, people can anonymously share feelings, thoughts, emotions, and experiences in a confidential safe space for improved mental health.
The platform supports the mental health of individuals from across a wide spectrum of need, from those with occasional low mood to individuals with diagnosed mental and physical health conditions. With increasing volumes of referrals to mental health services, more people are waiting for treatment. Togetherall's vibrant community of peers can provide these individuals the help and support to bridge the gap whilst waiting to be seen. The online peer support community is moderated round-the-clock by trained mental health professionals and led by an on-duty clinical team, with robust risk practices and protocols in place to support members should they be in crisis.
Moderators are all licensed and registered Mental Health professionals and oversee the platform to keep it safe and free of bullying, inclusive and non-judgmental. They identify individuals showing signs of distress and work with them to de-escalate the situation and if necessary, arrange additional or emergency support.
Togetherall's work in Scotland to date
Togetherall has been working with partners across Scotland in both the education and population health space since 2013. Across Scotland, Togetherall:
Covers a total population of almost 850,000 residents.
Works with 60% of colleges and universities.
Has seen over 25,000 new registrations to the platform, logging in over 122,000 times since January 2020.
Has a considerable amount of out-of-hours activity, with 64% of members logging in outside traditional the 9am-5pm.
22% of members identified as non-white / from an Ethnic Minority background
Find out more
To find out how Togetherall can support your students, staff, or residents, click here to book a demo and get an overview of our community alongside our extensive library of courses, resources, and self-assessments that can help self-manage wellbeing.