On Purpose: helping professionals find a career that aligns with their values
Over the last two years, the pandemic has highlighted the fragility of life and prompted many of us to reflect and question our purpose in the world and whether our careers align with our beliefs and values.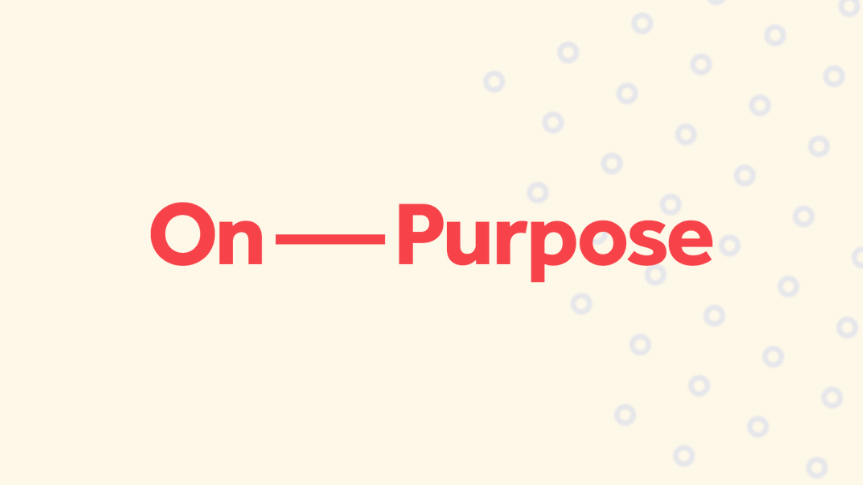 Founded in 2010, On Purpose is an organisation that supports talented and future business leaders to refocus their careers and transition from the corporate world towards socially and environmentally conscious career paths.
Their year-long Associate Programme offers practical work experience in the form of two six-month placements in purpose-driven organisations. This hands-on experience runs in parallel with an intensive learning and development training course.  
We are excited to announce that we have recently become an On Purpose partner and welcomed our first Associate, Nick McBride, to our team in April 2021.  
Nick comes from a technology and strategy consultancy background, having worked with Accenture Digital and CACI prior to joining the On Purpose Associate Programme. Whilst working at NHS Digital for Accenture, Nick realised the increasing need to find digital solutions to support and help manage the growing global mental health epidemic; so we were the perfect fit for his first placement. 
Talking about his first On Purpose role, Nick said: 
Working with a purpose-driven group of individuals has been inspiring and I'm excited by the role Togetherall is, and will go on to play, in helping to address what is a growing challenge.
Nick's placement centres around defining the role we play driving systemic change through the provision of digital mental health services. This includes exploring ways to improve our platform for the benefit of our members, as well as developing closer connections and pathways to alternative tools and digital health products, which complement our peer-to-peer community. 
Our CEO, Henry Jones, commented: "I'm delighted to have partnered with On Purpose and to have Nick on board. The skills he has bought from the private sector alongside a fresh perspective have been of great value. As an organisation, we're proud to be working with On Purpose and fully endorse their mission to transition leaders of the future into the social sector." 
Embodying our ethos, we have committed to providing all On Purpose Associates with access to our instant mental health support community which is accessible 24/7 at: togetherall.com/joinnow/OnPurpose