Podcast: NHS Confederation's Matthew Taylor talks with Gregor Henderson
Togetherall's Strategic Advisor Gregor Henderson joins the Health on the Line Podcast with NHS Confederation Chief Executive, Matthew Taylor.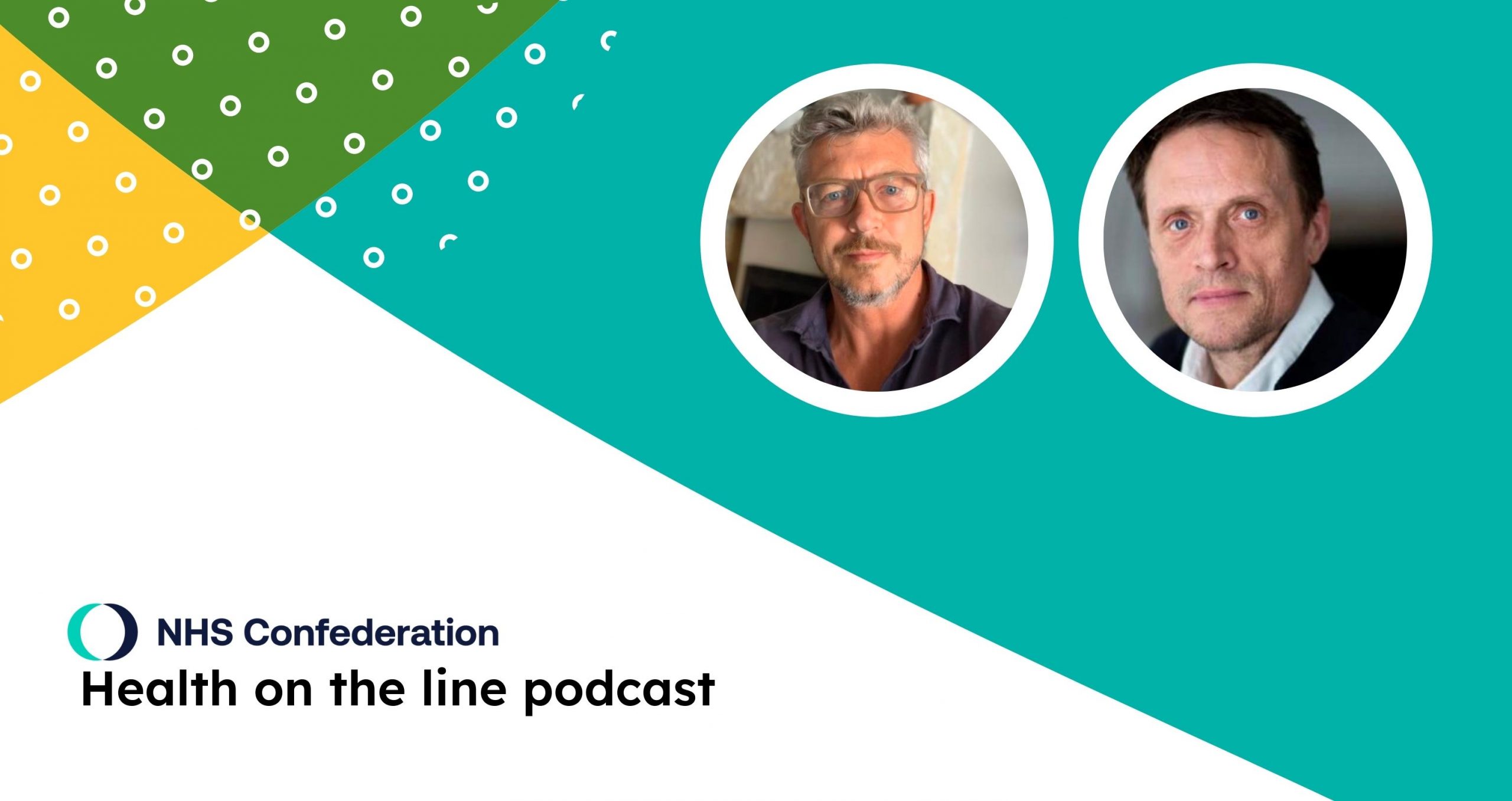 In an episode of the Health on the Line Podcast for Mental Health Awareness Week, NHS Confederation Chief Executive Matthew Taylor and Togetherall's Gregor Henderson discuss where the greatest changes will come in addressing society's toughest mental health challenges.  
They cover the challenges of digital innovation, the link between health inequalities and mental health and discuss why the need to invest in the wider determinants of mental health is vital. 
Click below to listen.
The discussion touches on some key points:
How do use new models to close the treatment gap in mental health? 

 

How do we think beyond the focus on treatment?

 

What works to improve outcomes for both individuals and populations? 

 

Where is budget most effectively spent? 

 

What is the role of and pitfalls in digital to deliver solutions?

 
Health on the Line is a fortnightly podcast from NHS Confederation offering fresh perspectives on the healthcare challenges of our time and ways to confront them. 
To listen to the podcast now, click above to play, or head to the NHS confederation website.
You can also listen and download via Spotify, Apple Podcasts and Google Podcasts.  
Matthew Taylor is the Chief Executive of the NHS Confederation and previously served as Chief Executive of the RSA between 2006 and 2021. He is a former Chief Advisor to Tony Blair, ran the Institute for Public Policy Research and often appears on the BBC and other broadcasters as a commentator on public policy. 
Gregor Henderson has over 20 years' experience of leading national work on policy and delivery in mental health, public and population health across the UK and internationally. He is a former Director for Mental Health and Wellbeing and, in addition to his role as a Strategic Advisor with Togetherall, he advises other companies in the digital mental health space.