Coming together on World Mental Health Day
For World Mental Health Day 2021, Togetherall has taken part in a special programme exploring how the pandemic has advanced the mental health narrative and agenda globally, and looks at organisations safeguarding emotional wellbeing across the UK.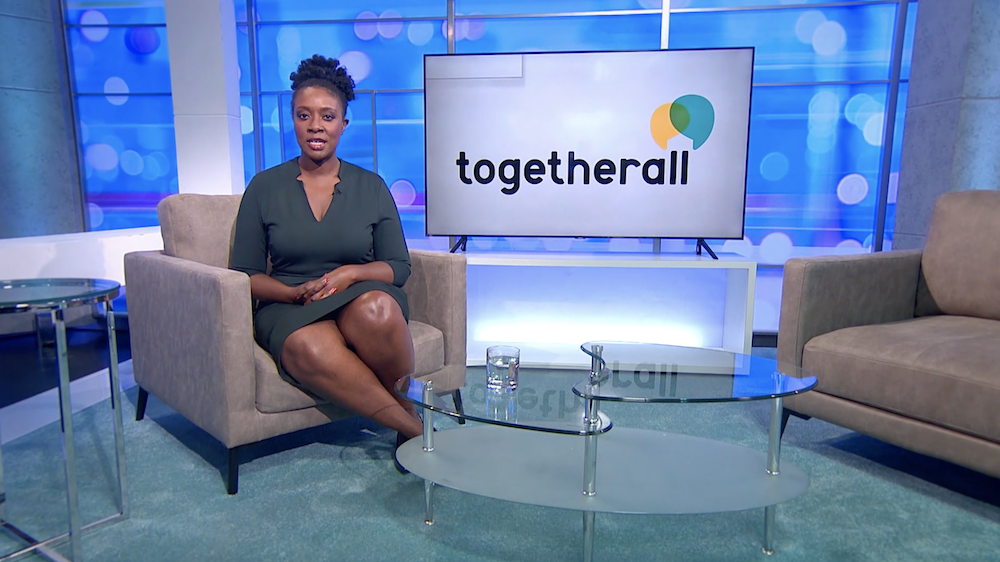 The film is part of a campaign titled 'Forward Together for Mental Health', led by Mental Health UK and ITN Productions Industry News, focusses on nine organisations working hard to support people struggling with isolation, anxiety, and other common mental health concerns. More about the campaign can be read here.
While a core aim of the programme is to highlight the work currently taking place, it also asks viewers to make a commitment about the role they can play in supporting around them who are affected by poor mental health – whether it's a friend, family member, colleague or a neighbour.
Encouraging people to support each other is core to Togetherall's mission. We know that people often go online to seek support and relief. Togetherall's online community is anonymous and offers a space for people to support each other safely, with mental health professionals always on hand, and a duty clinical team assessing and managing risk. By working with partners to provide as many people as possible with access, our aim is that more people are able to support each other in a safe and judgement-free way.
The film features work from a range of organisations involved in addressing different mental wellbeing needs. Speaking on the opportunity to take part in the World Mental Health Day campaign, our CEO Henry Jones says
"The 'Forward Together For Mental Health' film by Mental Health UK and ITN highlights something we believe passionately at Togetherall: that improving mental health and wellbeing outcomes requires a coalition of organisations, services and charities to work together and each address different needs. Togetherall was pleased to take part in the film to show the power of having immediate access to a safe and supportive community. On this year's World Mental Health Day, despite all the work we have ahead of us, I believe collaboration will help us move 'forward together for mental health'."
Watch the full programme on Mental Health UK's YouTube Channel and make sure to get involved.