How the University of Chester Filled the 'Out of Hours' Gap in Accessible Support for Students
The University's of Chester's partnership with Togetherall meant that students were supported when they felt the most isolated from others.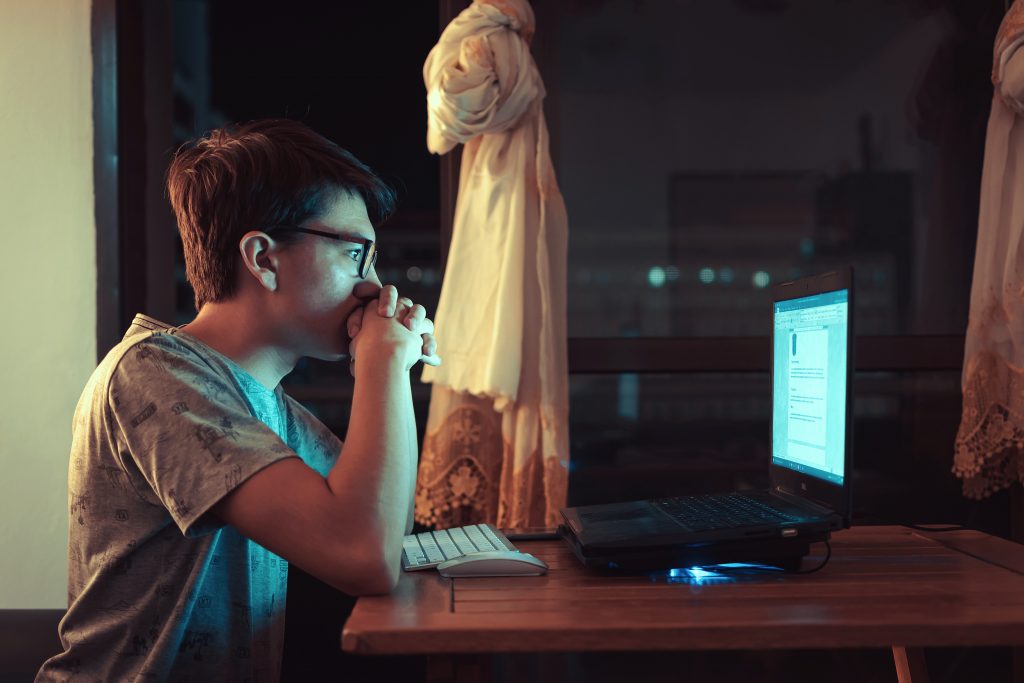 The need for an out-of-hours service
Two years ago, the University of Chester commissioned Togetherall to help ensure there was effective support 24/7, especially during the evenings and nights – a lonely and difficult time, particularly for new students. "We've found that our students commonly make the most use out of Togetherall during night time, when we are unable to offer support with our face-to-face services," says Jamie Patterson, Clinical Manager at the University of Chester.
Then, when students were forced to return home at the beginning of the COVID-19 pandemic, Togetherall became a crucial piece of the puzzle, helping students' mental health anywhere in the world, thanks to its peer support community available 24/7.
Throughout the pandemic, Togetherall has provided our students suffering from mild to moderate mental health issues with an outlet for them to communicate safely and openly with their peers at anytime and anywhere they might be.

Jamie Patterson, Clinical Manager at the University of Chester
The University of Chester commissioned Togetherall to help complement the university's counselling and wellbeing services, and to fill the gap when students are not on campus and traditional one-to-one services are unavailable.
Remote student safeguarding
Togetherall provides universities with the reassurance that its online community is continuously moderated by trained professionals, ensuring that members are getting the support they need in a safe and positive environment.
The safeguarding is reassuring. With the platform being clinically moderated, we know that should someone post something to indicate a serious problem, there are trained professionals available to escalate the issue.

Jamie Patterson, Clinical Manager at the University of Chester
Young people's mental health has become of concern to experts after three national lockdowns and other localised restrictions. Early data suggests that young people are experiencing a rise in feelings of depression, anxiety, stress and isolation.
Feedback shows that self-assessment and analysis tools are often used by University of Chester students to understand whether their feelings are part of the normal ups and downs, or something more serious that they should seek professional help for. The tools are educational and informative and, for some, a positive step to taking control of their mental health for the first time.
Outcomes
With many students choosing to return home during the pandemic, and international students returning to their home countries, Togetherall has proven to be a valuable addition to the other wellbeing services available at the University of Chester. Students and members of staff have had easy access, from anywhere, to a platform of support providing a non-judgemental and clinically moderated safe space to share and explore feelings whilst also supporting others, at a time when connection with others has been reduced.
Find out more
If your institution is looking to provide a safe and supportive mental health community to its students and members of staff, click the button below about Togetherall's online peer-to-peer support offering.
Book a demo