Mental Health Awareness Week: How Will Nature Feature in HR's Back to Work Policy?
Togetherall explores how nature will feature in HR's Back to Work Policy and how the platform can help support employee's mental health.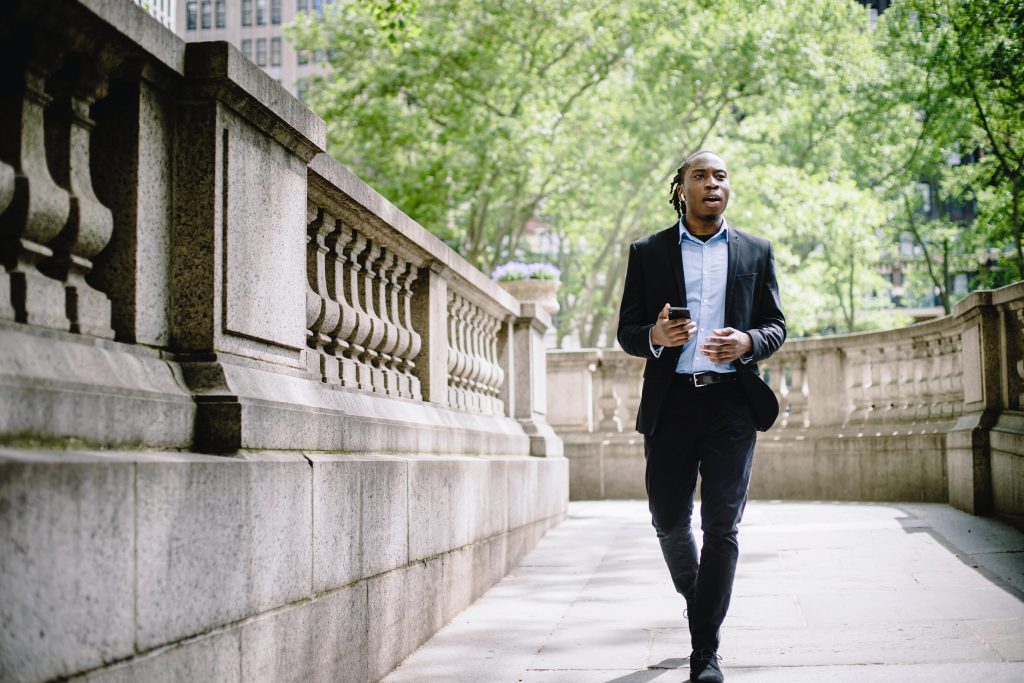 Considering 
employee mental health
While the situation with COVID-19 continues to evolve in the UK, HR professionals are now taking the time to assess the future way of working for their employees. With the BBC reporting that over a million people won't be returning full time to the office in the future, many businesses have made the decision to implement blended working or are considering giving up their offices entirely. 
Regardless of what school of thought you're in about the respective benefits of working either from home or in an office, one of the biggest things to take into account when reviewing your return to office plans is your employees' mental health. In the early days of the pandemic, King's College found that 64% of the participants they surveyed reported symptoms of depression and 57% anxiety, higher numbers than previously seen in the UK. 
Employees have relied on support from their place of work in all areas of wellbeing – whether that's physical, mental, financial, or social – during the pandemic, and the expectation has now increased in delivering on a duty of care. This prioritisation benefits not only the workforce, but the business too: addressing wellbeing at work can increase productivity by as much as 12%. 
How does nature factor in
 employee mental health
?
Nature isn't the only factor in deciding whether you should be returning to the office full time when you're contending with costs and efficiency variables, but there are tangible mental health benefits to the increased amount of nature in our lives.  
There are some ways where this can impact your team: 
More time 
in green spaces
Working from home shone a light on the amount of time we spent commuting before lockdown, averaging at around 59 minutes across the UK. A large proportion of working adults found that, although restrictions brought about feelings of anxiety and isolation, they were able to sleep more and have more of a work-life balance whilst working from home full-time. 
This also impacted the number of hours we could spend outdoors. The health benefits of getting out into green spaces can include decreased levels of stress, feeling more relaxed, and increased levels of confidence and self-esteem. Being able to visit green spaces helped 42% of the population at the height of lockdown. 
Encouraging working from the office part-time could continue this trend and lead to a healthier, more engaged team long-term. 
Walking meetings
The uptake on walking meetings have increased exponentially during lockdowns and as restrictions begin to ease. With virtual meetings, being able to plug in earphones whilst walking and talking can get your step count up whilst saving time. According to government figures, 39% of people said they were walking more now than before the pandemic struck. 
Togetherall CEO Henry Jones is a firm advocate of walking meetings: "Walking meetings are a great way to spend valuable in-person time with team members and to fit exercise into a busy schedule – being able to move away from my desk and get some much-needed fresh air while having the time to discuss and explore often complex issues are good for my physical and mental health – and for maintaining strong team health!"  
Whether it's joining a Zoom meeting whilst on a walk or taking a stroll with your team around a local green space near the office, encouraging walking meetings in your ongoing wellbeing strategy is great for both physical and mental health. 
Reaping the 
rewards of natur
e 
as part of
 a wider mental health support system
As we look to the future, finding ways to encourage employees to get out into nature as part of a wider wellbeing strategy will enable your team to prioritise their mental health. With the option of blended working, employees can choose what's best for them; they can benefit from all the great things that nature brings, as well as the other advantages like a healthier work-life balance and more sleep. 
However, beyond just signposting ways to up their nature intake, having a comprehensive support network of resources in place for your employees is the best thing for your business. No matter whether you implement a full-time return to the office or move permanently to remote working, your employees' wellbeing should be top of the list of your priorities. 
Togetherall is designed to fit into your wellbeing toolkit for you and your employees. Find out how we can provide a safe community for your employees to share their experiences by getting in contact.