How Wyke Supported 6th Formers' Mental Health through COVID-19 with Togetherall
Wyke College pivoted its strategy away from counselling and towards remote support to best support students who were experiencing mental health changes during the pandemic.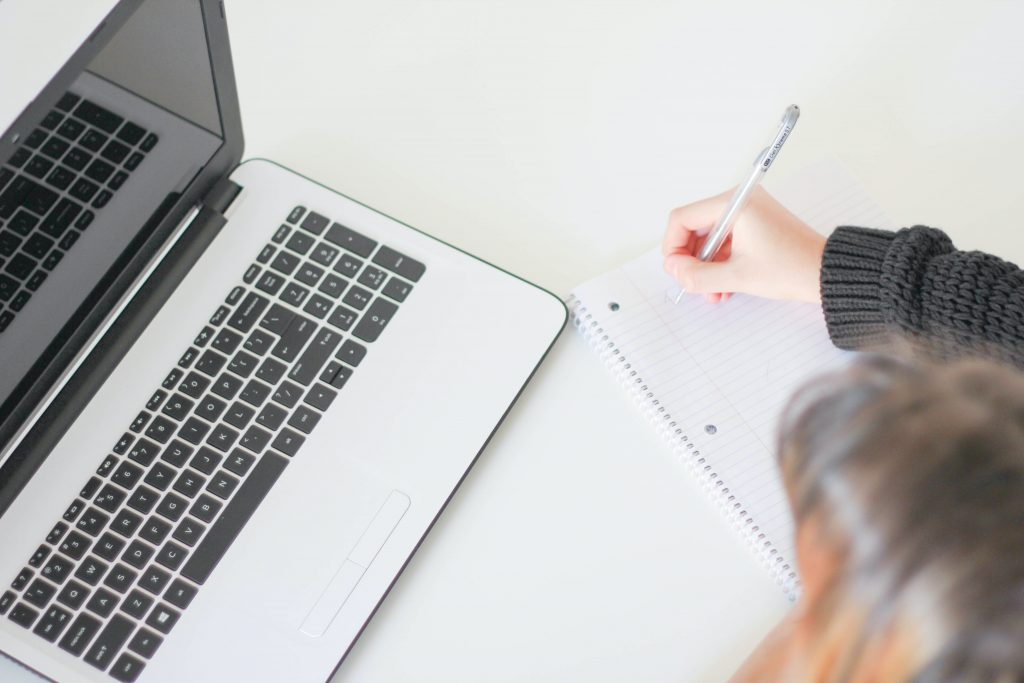 Having transformed its mental health support services prior to the pandemic, Wyke 6th Form College was better equipped to face the unique challenge of supporting students remotely.
Like many colleges, Wyke 6th Form had previously focused on its counselling service, supporting some 2,000 students who attend the college which covers a large catchment area in and around Hull. As Assistant Principal Chris Herring explains, there was a large, unaddressed "gap in between what the tutor could help with and what the counselling service was offering at the other end."
Over the course of 18 months, Wyke introduced a range of new measures to address this gap. This included access to Togetherall, which allows students to seek immediate help from peers online as they need it and follow self-directed courses and assessments.
The changes were informed by an analysis that indicated the need to introduce measures that help students cope better rather than default to treatment. Not only was counselling not always necessary, but given the demand from students, it was a service often under great strain. Togetherall was part of initiatives, not only to relieve pressure, but also to provide more appropriate forms of support.
Pandemic Outbreak 
At the beginning of the COVID-19 pandemic, Wyke ensured that Togetherall was part of its plan and policies to support students remotely, part of which included directing parents to the online tools available.
"During the pandemic, there has definitely been an increase in low-level issues such as low mood and lack of motivation," says Rebecca Bolder, the college's Wellbeing and Safeguarding lead. "This has been prompted by the anxieties around being at home, the frustration of not being able to access their education in the same way, and disruption to exams which has meant some students having to access up to 40% of the curriculum remotely."
"Self-harm has definitely increased with people saying that's their way of coping. So we're trying to put more information out on how students can manage." Through Togetherall, Wyke students have access to courses including a course to help them work through issues of self-harm.
Remote Student Safeguarding 
Dealing with such challenges, the college is reliant on safeguarding systems, impacted by lockdown and remote learning. "Normally we could get insight via teachers who would notice issues in class and our computer network in the college can pick up certain trigger words which we don't have with students working from home," says Vice Principal, Chris Herring. "It reduced our ability to identify and quickly respond, putting more onus on the students to come forward and seek support."
Although Togetherall's focus is on tools to help students cope before issues get worse, Togetherall's own safeguarding process kicks in when a member is assessed to be at risk either to themselves or others.
This process includes automatic trigger word detection, monitoring, and intervention from mental health professionals and clinical assessment. In the most severe cases, emergency protocols are followed. The height of the COVID-19 pandemic unsurprisingly saw an increase in such cases.
Chris Herring says that such safeguarding protocols are reassuring, especially when a situation happens out-of-hours.
It did fill me with utter confidence that the system was working effectively and we could triangulate information we have. I was pleased to also receive a follow-up, courtesy call to get some feedback around the clinical elements of the service. It's my role to make sure the systems are functioning, and nothing slips through the net, and it has just given me a huge degree of confidence.

Chris Herring, Vice Principal, Wyke Sixth Form College 
It is only during a clinically assessed crisis situation that such intervention is necessary. For the vast majority of members, Togetherall provides a way for students to share how they feel anonymously in a safe environment any time of day and completely online.
Being anonymous, there's no need for students to inform teachers that they have registered, which removes another barrier as Chris explains. "Students are not looking to stigmatise themselves. The anonymous aspect of Togetherall really appeals." Since students are less visible to staff during lockdown and there is more onus on students to seek out the help they need, anonymity has made it easier for students to get help.
A system standing up to the test 
Allowing students to seek support without any fear of stigma, immediately and online has been a crucial way for Wyke 6th Form College to continue to support students throughout the pandemic with minimal disruption.
"If you were ever going to stress test a welling system, what we've just gone through is the best way to test it," says Chris. "The fact that we've just been through a global pandemic where everything has been challenging and the systems have held up to scrutiny, that definitely should fill us all with confidence. Under the wellbeing systems we had in place two years ago, it could have fallen over very quickly."
Find out more
If you'd like to know more about Togetherall and see how it could work for your staff and students, click the button below to book a demo with one of our team.