How Togetherall helps Touch Network's Community to Safely Tell their Stories
Touch Network provides their community of speakers and listeners with Togetherall so they can help and be helped with mental wellbeing.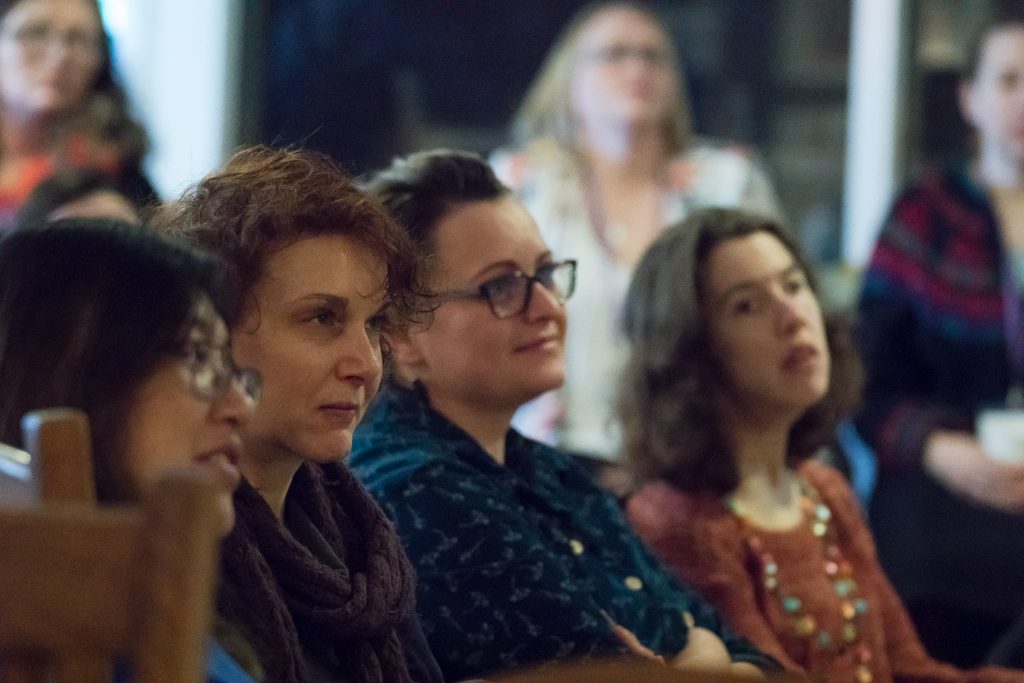 Using storytelling as a way of understanding mental health
For Debra Carter, storytelling is one of the most powerful ways to prevent, work through or recover from mental health struggles. She runs Touch Network, a not-for-profit that coaches and supports individuals to share their personal stories at live events.
"If you're facing a life challenge of any kind," says Debra, "and it's not dealt with or talked about, then you're at risk of developing something more serious and affecting your mental health. So, what we try to do is enable our storytellers to talk about how they have moved forward or overcome certain situations in their life."
In 2020, the team at Touch decided to partner with Togetherall to provide their network with a service that helps individuals at different touchpoints in their mental health journey.
Togetherall doesn't have the stigma attached to it that some other services do – you don't feel you're put in a box by signing up.

Debra Carter, Founder of Touch Network 
Removing labels that create barriers to support
Debra found that, when it comes to understanding our emotions, "many of us fit in multiple boxes depending on the situation we're in at the time." With this in mind, Touch Network felt that Togetherall's platform enabled their event attendees and speakers to explore their feelings and struggles in an anonymous setting, without barriers, stigma, or labels.
"Togetherall allows people to be empowered, without feeling like they're having to put their hand up and say 'I have a mental health problem," Debra shared. "Services often categorise people by the problems they are struggling with, which can sometimes feel like being labelled. Togetherall doesn't do this."
Having resources and courses on the Togetherall platform also means that people who aren't yet at the stage where they feel ready to share can understand more about what they're going through. Members on Togetherall can have a personalised experience by taking self-assessments, setting goals and journaling their progress.
Providing a safe, moderated space to share experiences
Togetherall is managed by mental health professionals 24/7, protecting members as they use the platform. This safety and moderation was an important consideration for Touch Network when choosing a partner; having professionally trained Wall Guides that monitor content for any potential risks meant that Touch Network felt their community would be safe sharing on the platform.
Togetherall has thought about safety and supports people to use an online forum well. If there was a situation where someone really did need help in a crisis and this could be seen by the way they were using the forum, Togetherall has safeguards in place for that.

Debra Carter, Founder of Touch Network 
Find out more
With 24/7 access and tech-enabled scalability, Togetherall can support your team or network on their mental health journey anywhere, at any time. If you are looking to provide a safe and supportive mental health community to your people, click the button below to book a demonstration.