How The Glasgow School of Art implemented Togetherall to increase outreach
The prestigious art school used Togetherall alongside internal initiatives to encourage the self-management of mental health.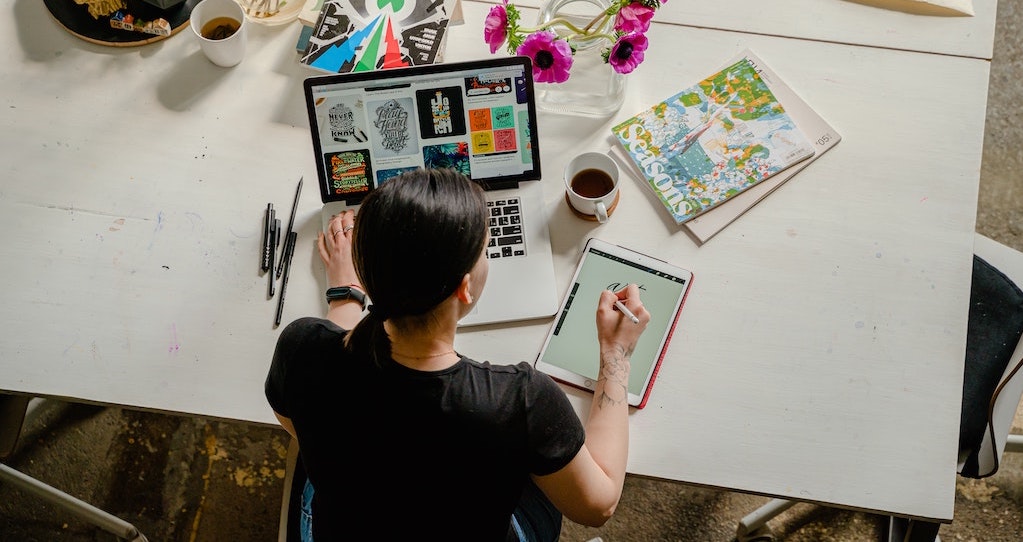 Helping students access stigma-free support
The Glasgow School of Art is recognised as one of Europe's leading institutions for education and research in visual creative disciplines. Its sought-after courses draw in students from all over the world, creating a vibrant and multi-cultural student community. With this diversity comes the task of supporting a range of needs, including when it comes to student mental health. 
"We have such a diverse cohort of students. We've got a really large international student base and that brings a whole range of different barriers," says Julie Grant, Head of Student Support and Development at The Glasgow School of Art. "There are a lot of cultural difficulties where some feel unable to talk about mental health."   
This is why the school chose to partner with Togetherall in 2019, as the online platform provides a safe, anonymous space for students to explore their experiences and emotions free from judgement and stigma – no matter where they are in the world.  
"Some students reach a critical stage before they're asking for support, and I think that's one of the reasons we considered Togetherall. It's an easier option for some students than coming and speaking to someone face-to-face"

–  Julie Grant, Head of Student Support and Development at The Glasgow School of Art 
Changing priorities to with the pandemic
As The Glasgow School of Art joined Togetherall prior to the pandemic, the needs of the student population changed and increased.  
For international students entering the country to study at the height of the pandemic, quarantine and prolonged isolation had a negative impact on wellbeing. "There's huge opportunity to provide remote online support at those times," Julie said. "If we can provide support for those individuals and make it easier, that's what we're here to do." 
While everyone was working and studying remotely, students were able to get advice and validation from a community of peers through Togetherall, helping to bridge the gap in support that lockdown left. 
Normalising feelings and driving conversations with courses and resources
The team at The Glasgow School of Art wanted to listen to the needs of their student base. They regularly use surveys and student feedback to shape their in-house mental health strategies.  
"We're targeting what we feel the student need is based on the feedback we've received," Julie said. "We're now running anxiety workshops and we have in mindfulness sessions. We've looked at anxiety, sleep deprivation, and eating disorders. We're looking to develop a new framework that focuses partly on early intervention and promoting positive mental health." 
Alongside these internal initiatives, Togetherall's courses, resources and assessments have been valuable for students who don't yet feel ready to share. Members can take industry-standard assessments, such as the GAD-7 and PHQ-9 that measure anxiety and depression, and then access specific courses that empower them to understand and self-manage emotions.  
"The ability to self-serve with an assessment that can tell students what they might be experiencing and what that could look like, then enable them to talk to others in the community about that helps them to understand more"

– Julie Grant, Head of Student Support and Development at The Glasgow School of Art 
Outcomes
Key stats
300+ registrations from The Glasgow School of Art

 

1200+ logins from The Glasgow School of Art

 

607 self-assessments completed

 
Togetherall continues to provide support for The Glasgow School of Art's global student base through changing times, whether they're remote or on-campus. The school has a hybrid model with both studying and mental health support, where many students are using external services, such as counselling or one-to-one therapy, and remote services like Togetherall.  
The school continues to learn and grow in terms of best supporting students' wellbeing needs. Julie found that "having forums to be able to listen without getting defensive and having the ability to adapt your services [is important], which isn't always easy. It's about having that basis right in evaluating and speaking to the students and being able to respond to needs." 
Find out more
Over 250 universities, colleges and education institutions globally use Togetherall. If you'd like to book a demo, please click the button below. Alternatively, you can email the team to set up a time at info@togetherall.com