World Mental health Day 2021 – How can Digital Solutions Address Inequalities in Mental Health Support?
Advisor on mental health and former Director for Mental Health and Wellbeing for Public Health England, Gregor Henderson, explores this year's WMHD theme.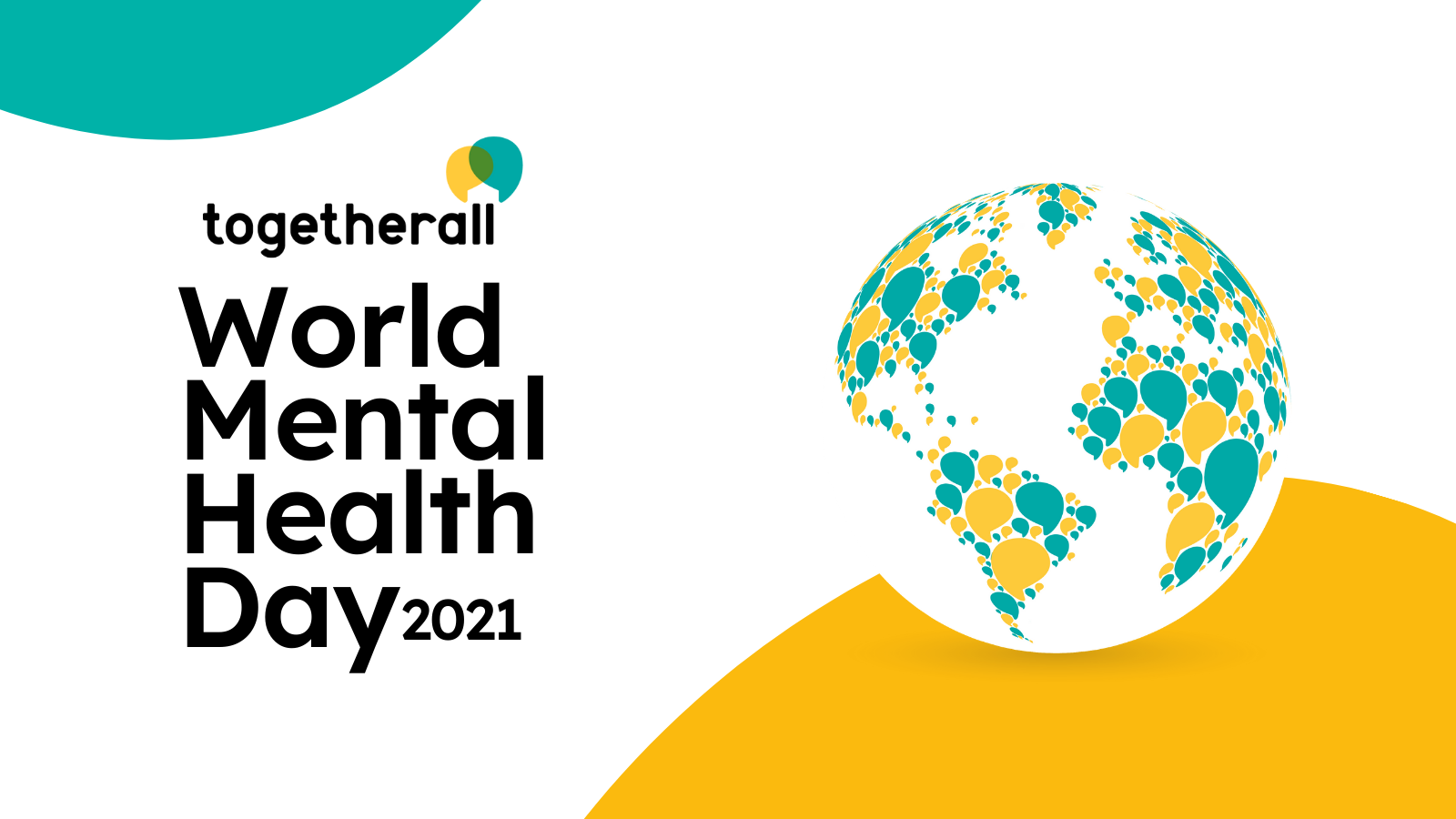 Addressing inequalities in mental health
This year's theme for World Mental Health Day is "mental health in an unequal world."
This is a welcome focus and even more so as we need to keep moving from awareness raising and campaigning to action. And where better to focus attention here and internationally than on reducing inequalities.
Take inequitable access to services as a starting point. Recently, inequalities in mental health support have deepened during a tumultuous 18 months of disruption since the pandemic started.
8 Million people in the UK are currently unable to get the support they need reflecting a similar story in other parts of the western world;  26 million individuals in the US who are experiencing a mental illness are going untreated, and mental illness is preventing almost 500,000 Canadians from attending work each week.
Traditional mental health services are currently under immense strain and unfortunately many people are left without timely and accessible support, particularly those who are most vulnerable. There is now a greater need for immediate and more scalable, population-wide interventions that can provide the right support that is effective, safe, of good quality and accessible to a greater number of people.
Digital mental health services can help complement traditional services and supports and can help reduce inequalities in access to services.
Barriers to access
The most vulnerable in society, including those from more deprived or marginalised ethnic minority communities, are disproportionately impacted; it's a vicious circle of higher rates of psychological suffering and a severe lack of access to appropriate assistance. These groups are more likely to face greater strain around fundamental needs such as financial security and income, food, housing and shelter, childcare, welfare support, education, and transportation – this contributes further to stress, anxiety and rates of depression. Against this context, accessing traditional, in-person support (where it is available) is even more challenging.
Digital solutions and health inequality
In the UK, the NHS Confederation has identified groups more likely to have poorer health outcomes that would benefit from greater digital inclusion. For people from more deprived areas, or excluded due to characteristics such as age, ethnicity or disability,
'technology has the potential to reduce health inequalities by enabling people to access digital health information and tools to help them to better manage their health and care. It also provides a wider platform for the NHS to reach and engage with patients from deprived areas e.g. through social media, and it offers more convenience and choice to patients who cannot or may not want to engage with health practitioners face to face.'
While recognising the potential for technology to reduce health inequalities, the NHS Confederation acknowledges that such groups have been more likely to face digital exclusion requiring more effort to overcome barriers to access. Providers of these services therefore need to be cognisant of the digital divide in considering how to best support vulnerable groups. The King's Fund warns that action needs to be taken in the sector to ensure that digital technologies don't, in fact, increase inequalities by excluding those who need support the most, such as the disabled or elderly.
Helping the greatest number of people get support
Digital and online solutions with the right evidence and quality assurance can offer proven ways to increase access to and encourage uptake in support services. The ability to receive services from an internet-enabled device removes many barriers to access when compared with traditional in-person support. In the context of mental health, online-delivered services help to mitigate fears around judgement, confidence, and disclosure of feelings which help to reduce barriers to access further.
Arguably the true power of digital however, lies in the ability to serve more people at once – from a broader population – and offer a wider range of solutions that meet diverse needs.
Peer-to-peer mental health support online
Online peer support can offer a key part of the solution. Combining a one-to-many model with an online community both increases population coverage and makes access easier. But a peer-to-peer model offers something often missing in traditional health systems: shared experience.
Helping people who are struggling to share experiences with one another provides empathetic connections, a sense of validation and a space to disclose feelings safely and feel supported.
People benefit from this form of support whether they are starting to experience difficult feelings or they are coping with a condition such as depression. For some people, the ability to open up to people with shared experiences and feel less alone can help to prevent difficult feelings from escalating. For others, it can be a vital additional support alongside treatment, or indeed while they are waiting to receive treatment. Online forms of peer support can also be truly anonymous between peers, further reducing barriers that prevent people opening up in the first place.
Through a peer-to-peer model delivered online, we can remove barriers to increase coverage, remove barriers to access, deliver support earlier and meet additional needs.

Togetherall's commitment
For the last 14 years, Togetherall's mission has been to build a model that provides as many people as possible with a place they can get relief and support – whatever one's background, circumstances or situation – combined with world leading clinical management in a digital environment. In partnership with members and professionally trained moderators Togetherall has created a vibrant and safe community for everyone to receive mental health support when they need it.
Togetherall's peer-to-peer support community is moderated by mental health professionals 24/7 overseen by a clinical team to manage safety and risk. The community is therefore always available, open to anyone with access, scalable, judgment-free and safe.  Togetherall works with a range of organisation types to provide access to a truly diverse population and members use the community to discuss the issues and pressures they face and the impact it has on how they feel.
Togetherall's aim is to help the greatest number of people possible, especially those excluded from traditional forms of support.
This World Mental Health Day we reflect on how we can do much more to address the inequalities that exacerbate rates of mental ill health and create inequity of access to support. Digital mental health support models that go beyond self-help tools and replicating 1-2-1 offline interventions are needed to address the scale of support needed, more now than ever before.
Gregor Henderson is an independent consultant and advisor on mental health and served as Director for Mental Health and Wellbeing for Public Health England from 2013-2021. He is a board member of the eMental Health International Collaborative and an active member of the International Initiative for Mental Health Leadership. He works in an advisory capacity with Togetherall.