Togetherall access to be offered to all university and college students in Ireland
The project, launching nationally on World Mental Health Day 2022, aligns with the new academic year and will be led and delivered through PCHEI.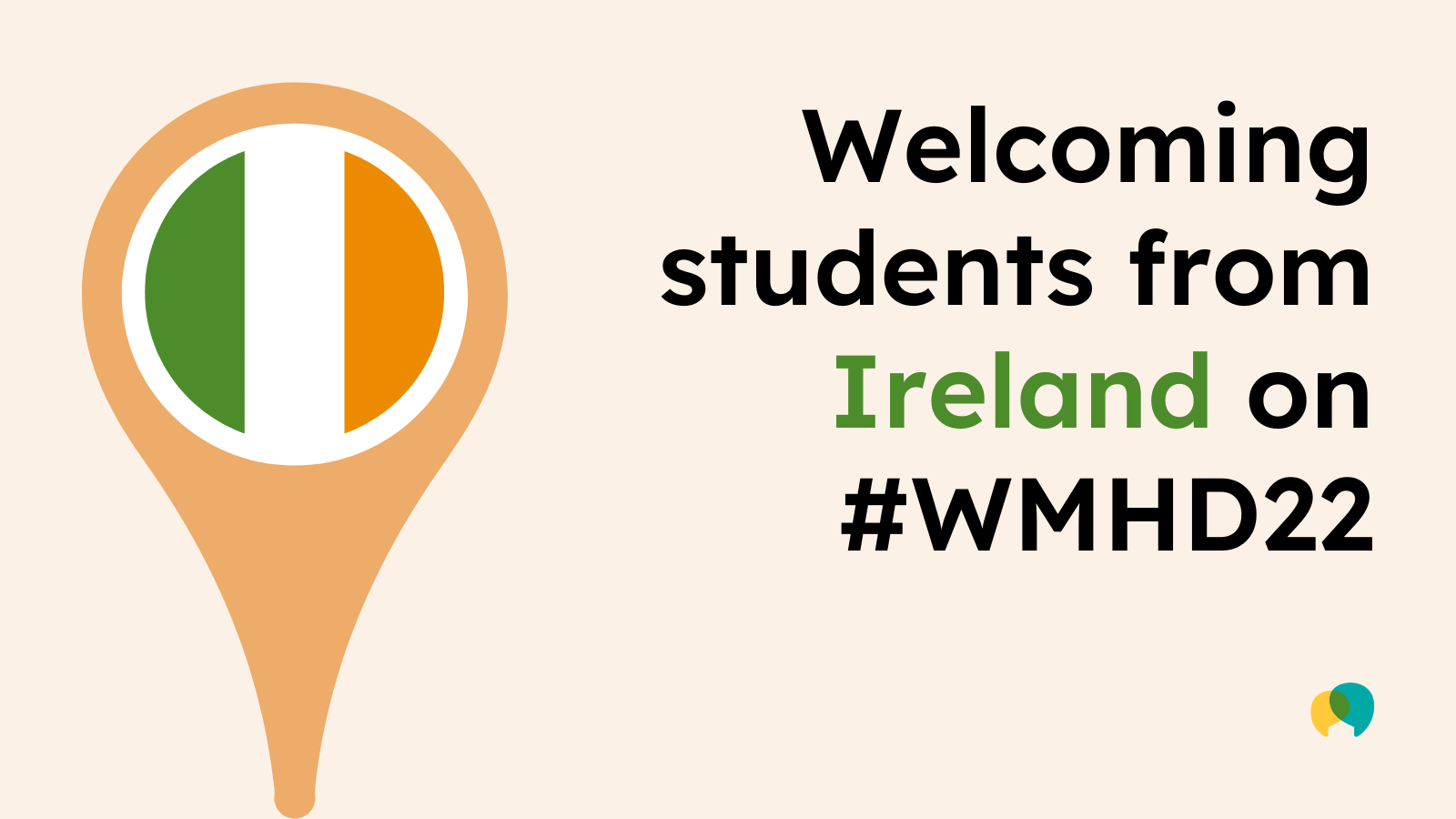 Providing university students in Ireland with accessible online peer support to improve their mental health
Togetherall is proud to embark on a new partnership with Psychological Counsellors in Higher Education Ireland (PCHEI) to provide students in publicly funded Irish education institutions with 24/7 access to our clinically moderated, digital peer support community and resources.
This ground-breaking initiative is made possible by funding from the Department of Further and Higher Education, Research, Innovation and Science (DFHERIS), who support sector-wide projects that deliver on the National Student Mental Health and Suicide Prevention Framework, and matched funding from the Health and Safety Executive (HSE) Mental Health Operations Department.
The project, launching nationally on Monday 10th October and World Mental Health Day 2022, aligns with the new academic year and will be led and delivered through PCHEI.
HSE is keen to partner with initiatives that meet several key themes within the National Student Mental Health & Suicide Prevention Framework including 'Engage', 'Identify', 'Support', 'Transition', and 'Improve'.
Minister Simon Harris says that "As students and staff returned to college campuses last year, we made a commitment to provide the supports to assist them in whatever way we could. Today I am delighted to follow through on this commitment with funding for this vitally important partnership between PCHEI and Togetherall. Students endured an incredibly difficult two years during the pandemic, with the long-term impact on their mental health potentially significant.
"While we have invested heavily in enhancing student counselling services, and innovative mental health and wellbeing supports for students, there is always more we can do. This partnership we are announcing today will provide students with 24/7 access to mental health support, and I want to thank everyone who worked so hard to make this valuable initiative, which will have such a positive impact on people's lives, a reality."
"In Student Counselling services we're hearing so many students talk about loneliness and isolation. The connections that Togetherall offer in their peer support communities have never been more needed. The fact that it's anonymous and moderated by mental health professionals mean that it's a very safe space to connect, to talk about what's going on, to give and receive support".

Treasa Fox, Chairperson of PCHEI
HSE, in line with National Mental Health policy, Sharing the Vision, are committed to investment in digital services that make it easier for people to access effective support options quickly.  Derek Chambers, HSE General Manager, National Mental Health Operations states "Research continues to show that young people are responding well to digital mental health support.  We know that early intervention can make a huge difference and availing of online supports with clinical oversight can provide timely supports to young people who might otherwise have to wait for a face-to-face consultation".
Beth O'Reilly, President, Union of Students in Ireland (USI) goes on to say "The roll-out of Togetherall in our colleges and universities will provide another important tool for students, along with existing supports, such as student counselling services. The fact that support is available on Togetherall at all times is a huge advantage to it for students that are struggling."
What will be available to students in Ireland?
As well as being able to explore the peer support community, students who join the Togetherall platform will be able to use creative tools to express themselves and join smaller support groups that focus on topics that matter to them. Clinically designed self-management resources are also available to students, including support articles, journaling and goal-setting tools, and courses that can be taken at any pace.
The support network is designed to provide preventative and early intervention support that integrates with existing higher education mental health services, augmenting traditional services such as counselling with online platforms and tools.
"We are delighted that Togetherall's online peer support can now be made available through universities across the Republic of Ireland. We've seen how offering a choice of services and easy-access tools can help to serve a wider range of needs and a larger proportion of students, every day we see the power of people helping each other by sharing their thoughts, feelings, stories, and encouragement."

Henry Jones, Togetherall CEO
If you attend College or University in Ireland and would like to find out if you have access to the platform, click here and begin the registration process.
Find out more about Togetherall
Togetherall is on a mission to make mental health support accessible, scalable, and available to all. We already provide to over 300 educational institutions across Europe and North America.  
If you'd like to find out how Togetherall can support your population – whether they're students, staff, or residents – book a demo to receive a tour of our platform and discuss your needs with the team.