Montpelier supporting Mental Health Connection
Mental health connections are central to Montpelier's work with disadvantaged young people. Togetherall works with Montpelier to support their strategy.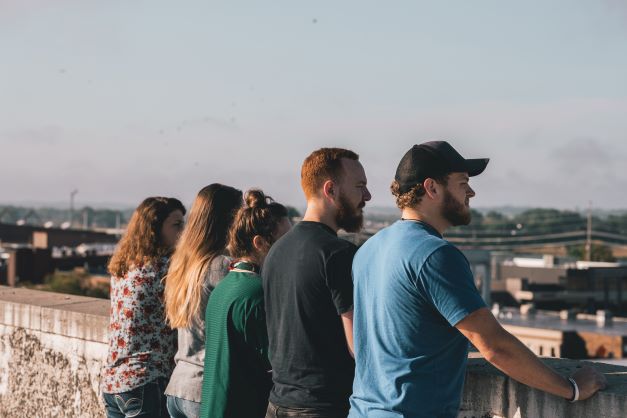 Montpelier Foundation is supporting mental health support and connection for some of the most disadvantaged young people. Depaul UK, Resurgo, Right to Succeed, and Sheffield Futures are some of the charities Montpelier helps to fund. Since 2020, they have been using Togetherall to provide an additional support tool to their communities. 
Who are Depaul?
Depaul is a national youth homelessness charity working with some of the most disadvantaged young people in the UK. 
Who are
Resurgo?
Resurgo believes everyone has a part to play in changing society for the better. They specialise in helping disadvantaged young people who face barriers to work and education. 
Who are Right to Succeed?
Right to Succeed is a charity that works collectively to strengthen communities and systems that enable children and young people to succeed. 
Who are Sheffield Futures?
Sheffield Futures help disadvantaged young people develop and reach their full potential in life. Their goal is to improve health, wellbeing, progress in education and employment prospects. 
Challenges young people face
Anxiety, depression and PTSD are common mental health problems for the most disadvantaged. Many young people struggle with low self-esteem and have been affected disproportionately by Covid. Increased social isolation has become a triggering mechanism for those suffering from abuse. Relationship breakdown, self-harm, suicide ideation and binge drinking are common issues. 
A common purpose
These four organisations are united in their determination to help young people connect and succeed through education, work, community activity and peer-to-peer mental health support.  
"This perception that disadvantaged young people are lazy is untrue. The young people we work with want to do something with their lives. They've got aspirations, just like any young person. They just face more struggles because they don't have the same kind of family support many of us take for granted."

Deborah Legg, Wellbeing Team Manager, Depaul 
Connecting through adversity
Community and connection lie at the heart of every programme and have been essential to the success of many young people. Whether it's  Steps to Success at Depaul,  Door43 at Sheffield Futures, Resurgo's  Spear Programme, or Right to Succeed's  Pathways for All. Every avenue builds community and connections for the most disadvantaged young people.
"Our programme participants help each other out encouraging and supporting each other during and after the programme. Our trainees have found the immediacy of Togetherall most helpful. They don't have to wait for a referral to get help and the peer-to-peer connection is always there."

Ella Pugh-Smith, Senior Trusts & Foundations Manager, Resurgo Trust 
Why Montpelier works with Togetherall?
With the help of Montpelier Foundation, Togetherall supports these organisations by providing clinically supervised mental health peer-to-peer support beyond business hours and digitised connectivity for programme participants and service users. Working together has helped many disadvantaged young people stay connected when they feel most alone.  
As the world continues to grapple with social inequality, Montpelier Foundation is determined to help future generations come together and succeed, no matter their background. With services like Togetherall, they believe that ambition can be achieved. 
"Partnering with Togetherall has provided another tool for young people to support their wellbeing," said Viky Mercer, Head of Delivery and Development at Sheffield Futures. "Each young person that we work with is now given access to the platform, so they can access safe reliable support online 24/7."